Eclectic Masterminds lecture series returns with glaciers, zombies, music and linguistics
Fine Arts, Humanities, Engineering, Science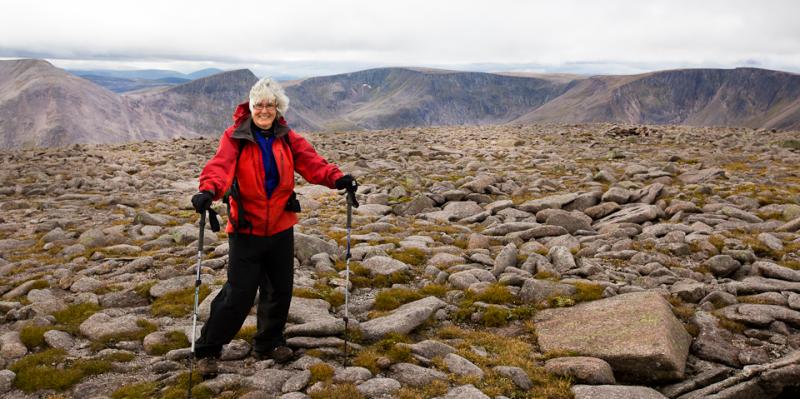 This year's series of Masterminds free public lectures traverses an eclectic terrain of ideas. A singer, trombone player and a tuba player meet on stage to play music and tell stories about some of their life-changing musical experiences. A computer scientist compares historical and current photographs of mountain glaciers as part of an investigation into the effects of climate change in the West. A medical anthropologist combines research, storytelling and zombie metaphors as part of a cautionary tale of stress in our culture. And a linguist and app developer uses sound and video to demonstrate how we produce language.
The series is presented by the UVic Retirees Association and the Centre on Aging, with support from the university. The series runs Wednesdays, April 8 through 29, at 7 p.m. in UVic's David Turpin Building, Room A120.
Please register by calling 250-721-6369 or emailing aging@uvic.ca.
April 8—Peak experiences in music
A musician's peak experiences are by nature transitory, but whether they take place in a recording studio or a concert hall, even a fleeting moment of musical magic can be transformative. Three UVic emeritus professors from the University of Victoria's School of Music—Mary Kennedy, Eugene Dowling and Ian McDougall—sing, play tuba and trombone, and tell stories about some of their peak experiences that have had a profound impact on their lives. 
What has a computer scientist learned from hiking with large-format cameras to shoot remote wilderness vistas and retreating glaciers? The second in the series of Masterminds talks is an evening of stories and photography, as Mary Sanseverino leads a visual tour of UVic's Mountain Legacy Project, which investigates environmental change in Western Canada by recreating classic historical mountain photographs.
April 22— Zombie Factory: Culture, stress and sudden death
Failing to recognize our patterns of stress can turn us into virtual zombies—or lead to unexpected death. Using narratives of a spy, an executive and a refugee camp worker, in the third of this year's Masterminds talks, author Peter Stephenson draws on his research as a medical anthropologist to talk about how to shake the grip of stress.
April 29—Seeing speech from the inside
From the mouths of babes to the laryngeal cavities of fluent language speakers around the world, these are the frontiers of exploration that linguist John Esling has probed. In this final talk of the 2015 series, UVic's master articulator will lead a multi-language video and audio tour of phonetics, including laryngoscopic videos that document speech production from the inside.
More info: www.uvic.ca/masterminds
Photos
In this story
Keywords: masterminds, Institute on Aging and Lifelong Health