Awards honour great teachers, TAs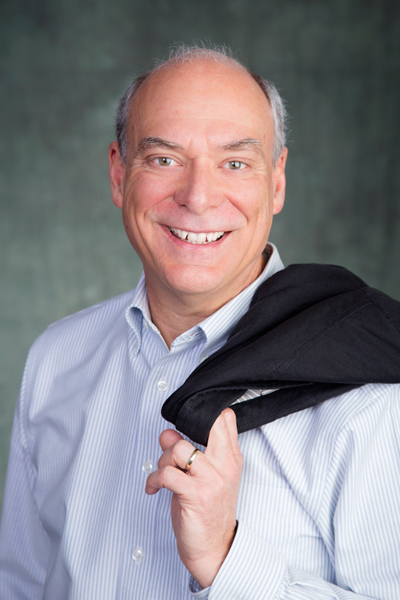 Two outstanding classroom leaders who are known for their dedication and innovation to the teaching process have been given Alumni Awards for Excellence in Teaching.
Dr. David Blades of the Department of Curriculum and Instruction and Rebecca Gagan of the Department of English join the ranks of more than 50 outstanding teachers who have received the awards since 1989.
"Each of the recipients represents the finest qualities of teaching. They have gone above andbeyond for their students," said Dale Henley, alumni association president. "They demonstrate high levels of innovation and they've taken groundbreaking, scholarly approaches to their teaching methods."
Blades and Gagan were honoured at a special gathering in March cohosted by the Alumni Association, the Learning and Teaching Centre (LTC) and the Faculty of Graduate Studies.
This year's recipients of the Andy Farquharson Teaching Excellence Awards for Graduate Students: Emma Nicholls-Allison (chemistry), Kevin Tunnicliffe (English), and Kerry-Lynn Weatherhead (child and youth care). The Farquharson awards are named in honour of the retired School of Social Work professor, former director of the LTC and past recipient of the 3M Teaching Fellowship.
The alumni awards are offered in two categories. The Harry Hickman Award is for faculty members, artists-in-residence or librarians. It is named in memory of the respected scholar, teacher, principal of Victoria College, and acting president of UVic. The Gilian Sherwin Award is for sessional lecturers, lab instructors or senior lab instructors and honours the memory of the former senior lab instructor in geography.
Blades, recipient of the Hickman awards, is a professor of science education, an appointment he has held since 2002. He is an outstanding educator who inspires students—future teachers—by giving them the confidence to teach a subject that's often marginalized in elementary schools.
Blades uses innovative teaching methods that provoke thought, and much of his instruction is based on students having hands-on, interactive experiences with the course content. His students learn by doing science as opposed to learning about science. Evaluations by his students are consistently near the top of his department.
Blades has consulted with the Ministry of Education to develop provincial curricula for science teaching and with textbook publishers to develop and review books and materials.
Since 2004, her first year as a sessional instructor, Gagan has demonstrated the ability to turn her classrooms into "profound spaces of learning," according to her nominators.
Gagan has taught writing and literature across a diverse range of courses, developing original curricula and bringing consistent innovation to course design. She typically earns evaluations that are higher than the already high department and faculty average teaching scores.
Her colleagues and students admire Gagan's deeply considered teaching philosophy. They say she has elevated the teaching culture of the department because of her classroom leadership and her roles as mentor, innovator and facilitator of wider discussions about teaching and learning.
Photos of current and past recipients of Alumni Awards for Excellence in Teaching are on permanent display in the main stairway of the McPherson Library. Each recipient also receives a $2,000 cash prize from the Alumni Association.
Photos
In this story
Keywords: teaching, award, curriculum and instruction, English
People: Devid Blades, Rebecca Gagan