UVic Bookstore raises funds for campus food bank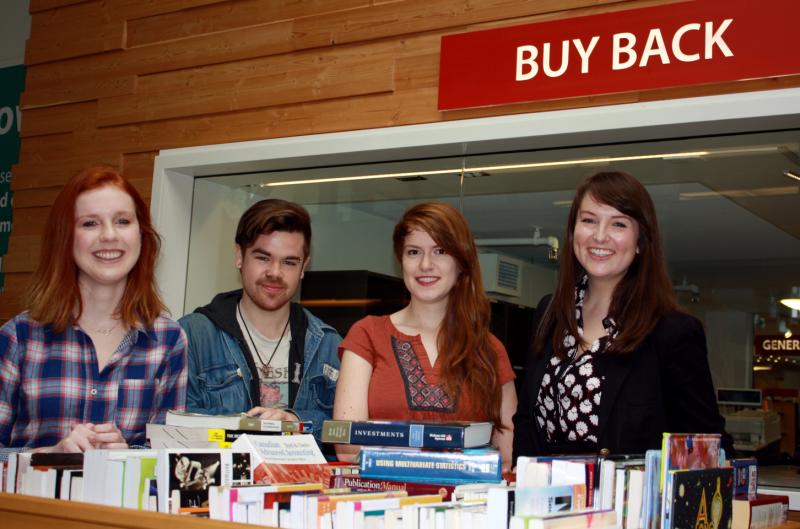 This April the UVic Bookstore donated $3,000 to the University of Victoria Student Society Food Bank, with funds generated by donated student textbooks. The bookstore's year-round textbook donation program provides students an opportunity to give back to fellow classmates.
"We've accepted more than 1,700 used books this year," says Katharine Wright, bookstore manager. "All the funds we receive from these books go directly to supporting on-campus student services." All donated books are shipped to Better World Books, an organization that redistributes used textbooks for sale online, providing a percentage of the sales back to the Bookstore for student programs, such as the food bank.
The UVSS Food Bank serves an average of 100 students and their families every week," says UVSS Director of Student Affairs Nadia Hamdon. "This donation will help sustain this vital student service."
Students can support on-campus initiatives by dropping off their used textbooks in the donation bin located in the breezeway between the UVic Bookstore and Career Services.
Photos
In this story
Keywords: funding
People: Katharine Wright, Nadia Hamdon