UVic is now home to new European Union Centre of Excellence
Peter B. Gustavson School of Business, Humanities, Human and Social Development, Social Sciences, Law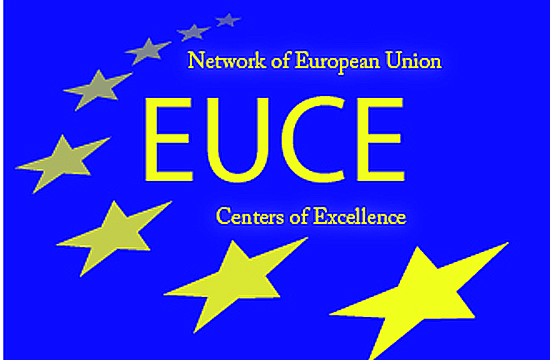 The University of Victoria is one of Canada's leaders in European studies and is now home to one of two new European Union Centres of Excellence (EUCE) announced January 2014 by the Delegation of the European Union to Canada.
Read the UVic announcement (Jan. 16, 2014)
There are only three other EUCEs in Canada and 37 worldwide. It is a prestigious designation and involves building further awareness and understanding of the EU and its policies in BC. It includes a grant of 300,000 euros (equivalent to $445,000 CAD) to coordinate lectures, workshops, summer schools, student travel and research grants.
UVic public administration professor and political scientist Dr. Emmanuel Brunet-Jailly is director of the new centre. "We are honoured with this very public recognition of UVic's international reputation for excellence in the area of European studies," he says.
"I am very proud to head the new centre and look forward with anticipation to the many activities at UVic to help make EU policies better known in BC. Specifically, colleagues from five faculties will organize more than two dozen research, teaching and outreach activities over the next three years including high school events and professional summer schools."
Two tangible examples of the types of support and activities of UVic's EUCE: direct funding for student participation in UVic's I-witness Holocaust Field School program (for May 2014 and 2016); and a new workshop bringing together leading scholars and researchers on contentious politics, to explore the local and global impacts of grassroots protest in Spain, Italy, Greece and Iceland.
The five faculties involved:
Social Sciences;
Human and Social Development;
Humanities;
Law;
Gustavson School of Business.
Photos
In this story
Keywords: European studies, European Union Centres of Excellence, international, I-witness Holocaust Field School
People: Emmanuel Brunet-Jailly