Entrepreneurial education nets Brent Mainprize two awards
Peter B. Gustavson School of Business
- Moira Dann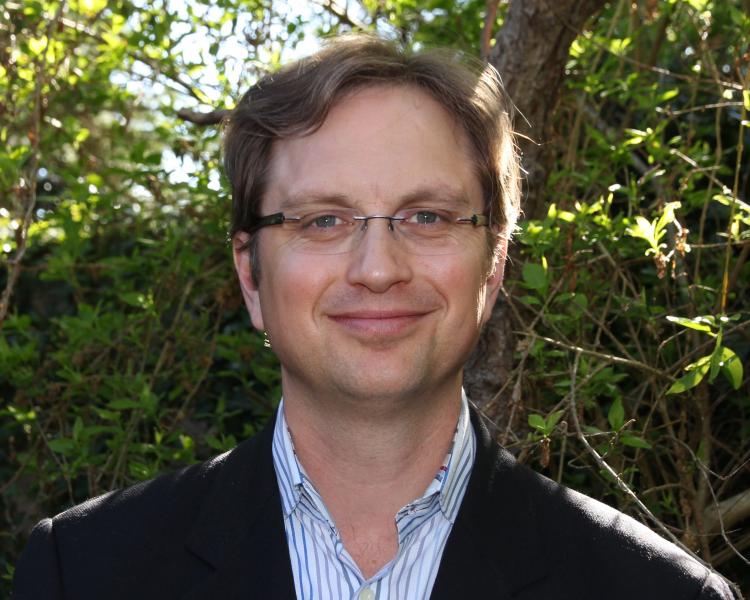 Dr. Brent Mainprize, a professor at the Gustavson School of Business, came up a winner twice in the past month.
Most recently, Mainprize garnered a 2014 Desire2Learn Innovation Award in Teaching and Learning from The Society for Teaching and Learning in Higher Education (STLHE) and Desire2Learn. Mainprize is one of only five winners nationally.
The award recognizes Mainprize's dedication, and his particularly innovative approach to teaching and learning. It also acknowledges Mainprize's commitment to using his creative skills and teaching talents in Aboriginal communities to design and deliver culturally appropriate entrepreneurship training. The Desire2Learn/STLHE award winners will be celebrated on June 18 in Kingston, Ont.
Mainprize was also named Entrepreneurship Educator of the Year for the BC region in the Startup Canada awards. UVic was given the award as the Most Entrepreneurial Post-Secondary Institution of the Year at the same event. Both are currently under consideration for the national awards, to be announced in June. This is the inaugural year for the awards.
Startup Canada notes Dr. Mainprize won this because he has "Demonstrated excellence in educating, empowering and equipping entrepreneurship students with the attitudes, skills, experiential learning opportunities and networks needed to pursue successful entrepreneurial ventures…"
"I am immensely proud of Dr. Mainprize and the University of Victoria as a whole for reaching this level of success in the entrepreneurial community," says Dr. Saul Klein, dean of business and nominator for both Startup awards.
Photos
In this story
Keywords: award
People: Brent Mainprize