2014 Craigdarroch Research Awards
- Valerie Shore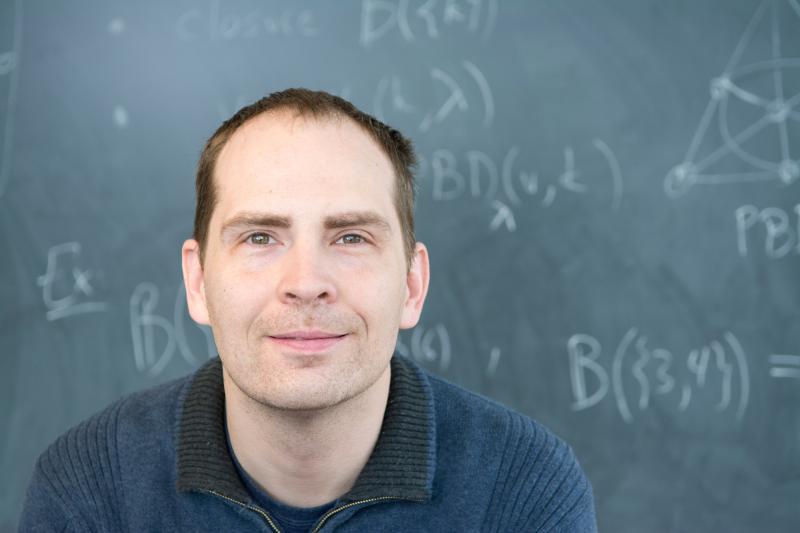 Whether they're helping us understand the complexities of politics and public policy, laying the mathematical groundwork for everyday devices and processes, giving us a greater appreciation for musical expression, or helping Indigenous communities revive their endangered languages—this year's Craigdarroch Research Award recipients are making our world a better place.
"That passion for making a difference is a hallmark trait of all our previous and new Craigdarroch recipients," says Dr. Howard Brunt, UVic's vice-president research. "They are all leaders in their fields, exemplifying UVic's commitment to excellence and the open exchange of knowledge with the wider community."
This year's four Craigdarroch Research Award recipients will be honoured at an evening ceremony on May 1. They are:
DAVID H. TURPIN GOLD MEDAL
FOR CAREER ACHIEVEMENT IN RESEARCH
James Tully, Political Science
Jim Tully has shaped the foundational concepts of several disciplines across political theory, law, history and philosophy and has inspired generations of graduate students, many of whom now teach in universities around the world. He is one of those rare scholars who has achieved global influence while also speaking to and drawing inspiration from a distinctively Canadian experience. His work has implications for virtually all major areas of public policy—including democracy, federalism, multiculturalism, Indigenous rights, and environmental responsibility. He is a fellow of the Royal Society of Canada and the Trudeau Foundation and was named a UVic Distinguished Professor in 2003.
CRAIGDARROCH SILVER MEDAL
FOR EXCELLENCE IN RESEARCH
Peter Dukes, Mathematics and Statistics
It was surely a sign of exceptional things to come when Peter Dukes completed his BSc at UVic with three published academic papers already under his belt—in two different fields of mathematics. That was in 1997. Since then, he has continued his meteoric rise and is now considered a world authority in a branch of math known as algebraic combinatorics. But his expertise is diverse. The 40 peer-reviewed papers he has published so far in his young career cover areas such as astrophysics, statistics and engineering. In 2007, he won the Kirkman Medal for outstanding achievement from the Institute of Combinatorics and its Applications.
CRAIGDARROCH AWARD
FOR EXCELLENCE IN KNOWLEDGE MOBILIZATION
Leslie Saxon, Linguistics
The traditional languages of First Nations peoples are under constant pressure from mainstream North American culture. For 30 years, linguist Leslie Saxon has been a leader in the exchange and application of linguistic and cultural knowledge, working with Dene people in the NWT to document and revitalize their endangered languages. She has a particularly close relationship with the Tłįchǫ Nation, where she has partnered with the community to develop a range of resource materials—including an online dictionary and app (known as Yati). At UVic, she guided the creation of the largest network of community-linked Indigenous language teaching programs in North America.
CRAIGDARROCH AWARD
FOR EXCELLENCE IN ARTISTIC EXPRESSION
Harald Krebs, Music
Scholar, pianist, author, artistic collaborator and professional speaker—Harald Krebs is one of Canada's finest music theorists. He is recognized internationally as an expert on musical meter and rhythm, especially in 19th-century German art song known as Lieder. In his 34-year career, he has produced two groundbreaking books, a steady stream of peer-reviewed articles and collaborative performances fusing scholarship and musical practice. At the core of this work is his talent as a pianist, which he shares regularly with the broader community of music lovers. He was named a UVic Distinguished Professor in 2010.
The Craigdarroch Research Awards were established in 2003 to recognize outstanding research-focused and creative contributions at UVic. They were named for Craigdarroch Castle, the estate that was once home to UVic's predecessor institution, Victoria College, from 1921 to 1946.
Photos
In this story
People: Howard Brunt, James Tully, Peter Dukes, Leslie Saxon, Harald Krebs