Webber chosen next law dean
- Mitch Wright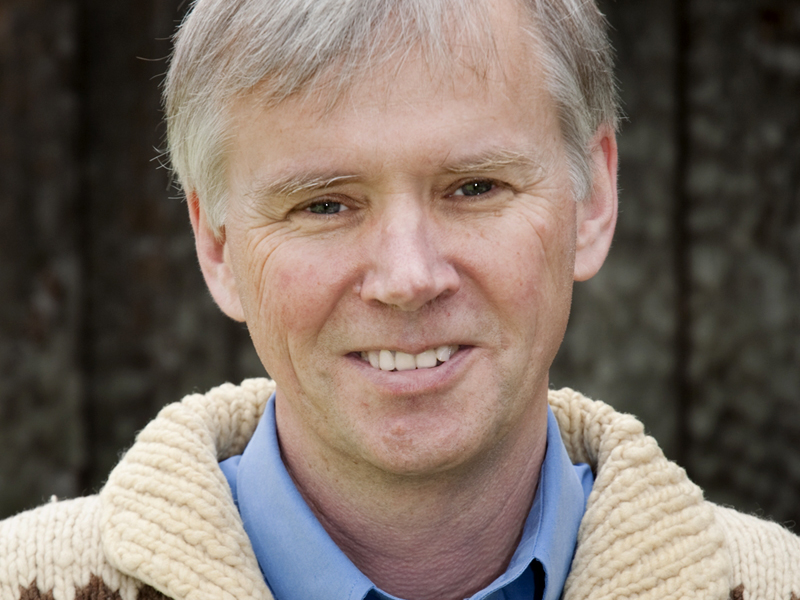 Professor Jeremy Webber is UVic's incoming Dean of Law. His five-year term takes effect July 1, 2013. The Canada Research Chair in Law and Society at UVic since 2002, Webber is an internationally recognized scholar in the areas of cultural diversity, constitutional theory and Indigenous rights, and a Trudeau Fellow from 2009 to 2012.
Drawn to UVic by the law faculty's particular commitment to social justice and engagement with Indigenous traditions of law and social order, Webber continues to be excited by those same attributes more than a decade later.
"This is a fabulous and unique faculty in that it makes a conscious effort to ensure that its legal education speaks to the entirety of Canadian society, including people who tend to be marginalized and on the fringes of society," says Webber. "Many schools take those issues seriously—what is really unique about our faculty is just how broadly based that ethic is."
Prior to joining UVic's Faculty of Law, Webber was dean of law at Australia's University of Sydney. Prior to that he was a professor in the Faculty of Law at McGill University from 1987–98, where he was also associate dean of graduate studies and research in the Faculty of Law from 1994–97.
He was one of the architects of UVic's Graduate Program in Law and Society, and its second director. He is also the author of Reimagining Canada: Language, Culture, Community, and the Canadian Constitution, and an editor of and contributor to several other books.
"Prof. Webber is an outstanding scholar and educator. He is a highly-respected teacher at both the graduate and undergraduate levels and has mentored and supervised countless students in our Juris Doctor and graduate programs," says Dr. Reeta Tremblay, vice-president academic and provost. "Moreover, Prof. Webber brings a wealth of administrative experience. His contributions to the intellectual life and reputation of the Faculty of Law and the university have been remarkable."
Webber has degrees from University of British Columbia (BA political science), McGill University (LLB and BCL), and Osgoode Hall Law School (LLM).
Photos
In this story
Keywords: leadership
People: Jeremy Webber