Business school honours Vancouver entrepreneur
Peter B. Gustavson School of Business
- Moira Dann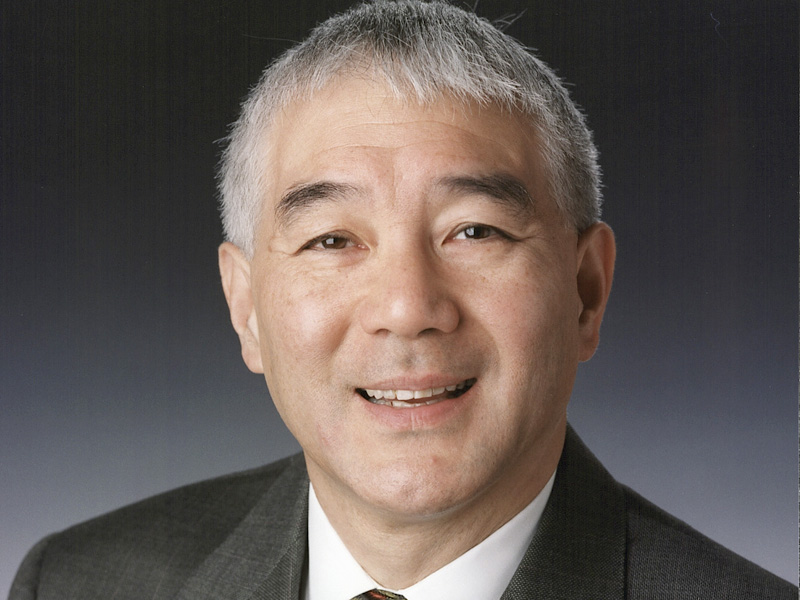 Service is a core value of Brandt Louie, chairman and CEO of H.Y. Louie Co. Ltd. and chairman of the board at London Drugs—service to his industry, his community, and his country. Louie is this year's Gustavson School of Business Distinguished Entrepreneur. He will receive his honour May 22 at the popular annual dinner event. This is the 10th year of the noted business award.
"Brandt Louie has carried on the entrepreneurial spirit of his father and grandfather," says Peter B. Gustavson, founder and chair of the Distinguished Entrepreneur of the Year Award (DEYA) committee. "He believes in treating employees like family, providing exceptional customer service and adhering to core values," says Gustavson.
"No other company in Canada has reached the age of 100 and remains in the hands of the same family; Brandt has succeeded in carrying on the family tradition," says Dr. Saul Klein, dean of the business school. "Brandt is an excellent role model—his family's business has succeeded for three generations and is moving to the fourth, something few family businesses do successfully."
Louie's lineage in business goes back 110 years in BC. Louie grew up in Vancouver, in an entrepreneurial family that is still influenced by the wisdom and example of his grandfather, Hok Yat Louie. H.Y. Louie immigrated to Canada in 1896; he very quickly emerged as a pioneer and became an influential leader in both the burgeoning Chinese, and Vancouver, business communities.
Brandt Louie earned his bachelor of commerce degree from the University of British Columbia in 1966. His designation as a chartered accountant followed in 1969. He was elected a Fellow of the Institute of Chartered Accountants of BC in 1997.
In 1972, under the guidance of his father, Tong Louie, Louie commenced his career with H.Y. Louie Co. Limited. Rising through the ranks of the family business, Louie was named president in 1987 and became chairman and CEO of London Drugs in 1998.
Brandt Louie's business philosophy and entrepreneurial spirit drives the ongoing success of the H.Y. Louie group of companies. He has a passionate belief in customer service, fairness in all employee and vendor-partner relationships, and he actively encourages creativity and innovation. Under his leadership, the group of companies has grown considerably and has become more diverse. In addition to H.Y Louie Co. Limited and London Drugs, the group now includes LAS, a charter airline, and Sonora Resort, a Relais & Chateau award-winning resort and conference center. Louie's company is also a leader in corporate and civic sustainability.
Louie's belief in the power of education is evidenced by his lifelong support of educational programmes and institutions. He serves on the boards of various educational and non-profit organizations, as well as being chancellor emeritus of Simon Fraser University.
Louie's vision and entrepreneurial accomplishments will be celebrated at the 10th annual DEYA gala on May 22 in Victoria.
 
Photos
In this story
Keywords: business, award, DEYA, entrepreneurship
People: Brandt Louie