Charge it up! Electric vehicle charging stations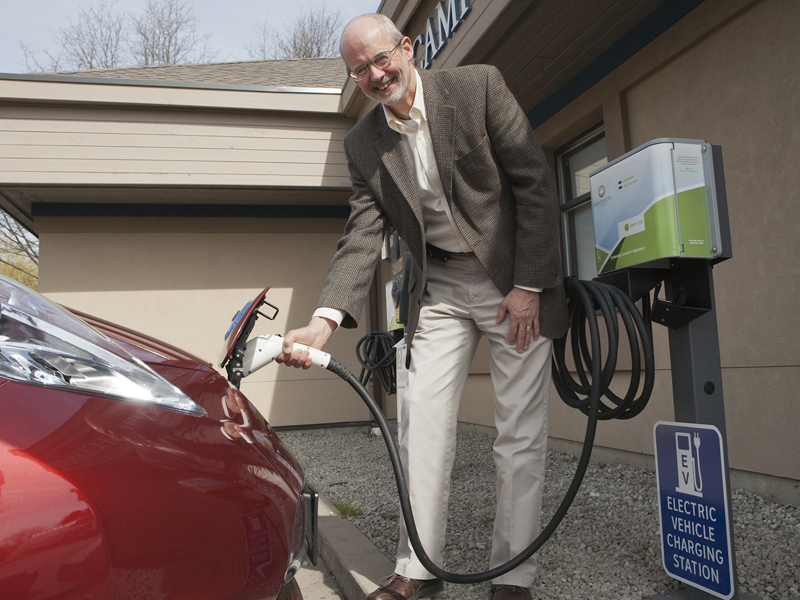 Tom Pedersen, executive director of the Pacific Institute for Climate Solutions (PICS), plugged in his Nissan Leaf electric vehicle for its inaugural on-campus charge on April 3 at one of UVic's new electric vehicle charging stations. Two level-2 (240 volt) 60-amp stations are now available for use by faculty, staff, students and visitors to campus outside the Campus Security Building in parking lot #2. Located in metered parking spaces, the charging stations cost $1.50 per hour for a maximum of two hours.
Funding was provided by the provincial government's Community Charging Infrastructure Project, an incentive program that has funded over 500 electric vehicle charging stations across BC.
Photos
In this story
Keywords: Pacific Institute for Climate Solutions, clean energy
People: Tom Pedersen