UVic appoints new vice-president external relations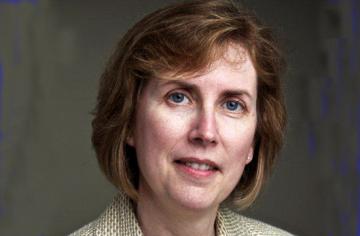 The University of Victoria has appointed Carmen Charette to the position of vice-president external relations, effective August 1, 2012. The appointment follows a national search. Charette is currently executive vice-president of the Social Sciences and Humanities Research Council (SSHRC), where she provides strategic leadership, advises the president and council on matters related to governance and communications, and represents SSHRC with senior government, university officials and private-sector and community leaders.
"As the University of Victoria prepares to celebrate its 50th anniversary, I feel very privileged to be joining an outstanding team and look forward to helping position UVic as one of the best universities in Canada and the world," says Charette. "I am committed to the successful implementation of our renewed strategic plan and to developing strong relationships with the diverse constituencies that make up our regional, national and international communities. Working together, we will increase awareness and support for our commitment to excellence and for the important contributions our university makes in addressing the key challenges and opportunities facing our society."
Prior to joining SSHRC in 2007, Charette worked as director-general with the Science and Innovation Sector of Industry Canada and as senior vice-president with the Canada Foundation for Innovation, where she was responsible for designing and implementing strategies, policies and programs for a $3.65-billion investment in research infrastructure in Canada. Before that, she held a variety of positions with the Natural Sciences and Engineering Research Council of Canada.
"Carmen knows the university sector well, nationally and internationally. She is a strong leader and a results-oriented executive, and is a passionate advocate for the support of post-secondary education, research and innovation," says UVic President David Turpin. "We look forward to her arrival."
Charette is succeeding Dr. Valerie Kuehne, who is stepping down as UVic's vice-president external relations after nearly seven years in the position and returning to her academic position within UVic's Faculty of Human and Social Development.
Photos
In this story
Keywords: leadership, Social Sciences and Humanities Research Council
People: Carmen Charette