Degrees Catering celebrates launch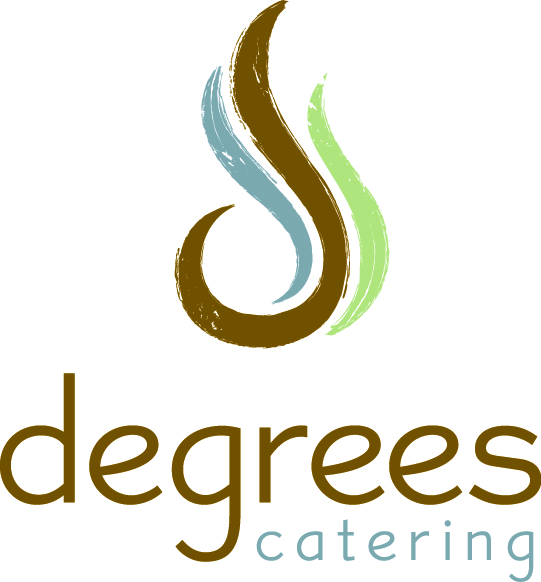 The University of Victoria's newly rebranded Degrees Catering celebrated its official launch on Nov. 20. Along with the new name, Degrees has new menus and a fresh, contemporary look and feel. A new logo, uniforms, website and a redesigned office space complete the package. Degrees will also be offering new features such as hot lunch and dinner service—in their place or yours.
"Our new name and logo speak more directly to our industry and to who we are as a UVic-run catering department," says Shannon Aitchison, Degrees catering manager. "The name 'Degrees' reflects both the quality of our West Coast-inspired cuisine as well as our ties to the local community. Degrees will continue to provide the same relaxed, impeccable customer service and great value, delivered in a fresh new package."
"Our first and foremost priority is to deliver a memorable customer experience, and to get it right each and every time," says Aitchison. The new branding also helps to better communicate the department's focus on sustainability and serving fresh, local cuisine. "As leaders in environmental stewardship for more than 16 years, we have a commitment to sustainability that extends beyond the healthy, local, ethically sourced foods and beverages we serve. It is built into everything we do."
The department will continue to serve 100-per-cent BC wild-caught salmon, local chicken, Island-grown baked goods, fair-trade organic coffee and roughly 50 per cent Island-grown produce. New menu items will showcase the culinary skills of Chef Jamie Martineau. "Our inventive, carefully crafted menus give plenty of choices for every event, every dietary requirement and every budget." A few of the new offerings are Wild Mushroom Veloute and  Prosciutto Crisp, Pan-fried Panko Crusted Snapper and Grilled Bacon Wrapped Beef Tenderloin Medallions.
From weddings to conferences to casual luncheons, Degrees is well equipped to plan and coordinate all aspects of your special event, at any UVic location —on or off campus. For bookings or more information call 250-721-8603. Or visit www.degreescatering.ca.
Photos
In this story
People: Shannon Aitchison