Painting success
- John Threlfall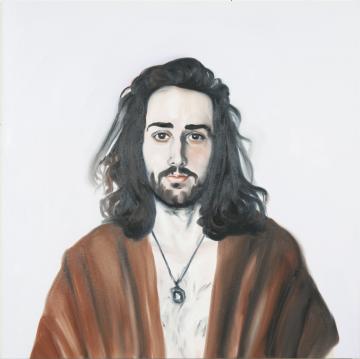 Recent visual arts graduate Maegan Rose Mehler has been named the BC winner of the national BMO 1st Art! Invitational Student Art Competition. With 250 entrants across the country, Mehler is one of 12 regional winners, with Universit&e#180; du Qu&e#180;bec à Montr&e#180;al's Sandrine C&o#710;t&e#180; claiming the national prize."I can't believe it's happening," says Mehler. "It feels great to have this opportunity."
Visual arts chair Daniel Laskarin didn't hesitate to back Mehler's entry last spring: an oil-on-canvas portrait titled Josh. "She has exceptional talent and developed a strong body of work in both painting and sculpture while she was here," says Laskarin.
Mehler will receive $2,500 and an all-expenses-paid trip to Toronto for the exhibition's opening, and her work will appear in the fall issue of Canadian Art. This is UVic's second BMO's 1st Art! win; the first was inaugural national winner Matt Shane in 2004.
"It's really tough to be an artist in this country," says BMO curator and 1st Art! creator Dawn Cain. "The contest was intended as a way of acknowledging accomplished work and encouraging these artists, recognizing their work has value and they should keep it up."
Now based in Edmonton, Mehler will return to Victoria in September to curate an exhibit at the Fifty-Fifty Arts Collective on Douglas Street. BMO's 1st Art! exhibit runs October 5-30 at the Museum of Contemporary Canadian Art.
Photos
In this story