Order of Canada for Chappell and Shields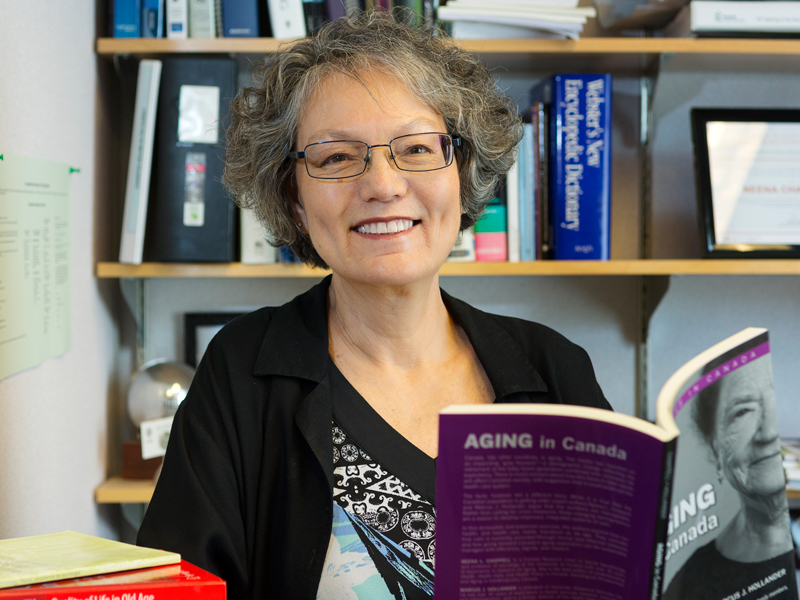 Sociologist Neena Chappell and legendary Vikes basketball coach Kathy Shields were two of 113 appointees named to the Order of Canada over the long Canada Day weekend for their contributions to (and on) their respective fields and courts. 
Shaping the field of gerontology in Canada
Chappel, who retired last month from UVic's sociology department, was honoured for "her contributions to the study of social gerontology in Canada, notably for her influential research into caregiving, dementia care and healthy aging."
"I have been privileged to have a meaningful and rewarding career," says Chappell, "the Order of Canada is a bonus and truly an honour."
Also over the weekend Chappell and co-author, Marcus Hollander's op-ed "Rethink health-care policy for the elderly" was published in the Times Colonist. Chappell and Hollander detail a number of misconceptions about aging and the elderly that have shaped policy making in Canada for generations.
"We need to revisit conventional thinking on health-care for seniors so the system is sustainable for all Canadians," says Chappell.
Chappell has spent her 30 plus career working in the field of aging and dementia. With over 300 published articles, numerous awards, distinctions and millions in research grants, Chappell has helped build and shape the field of gerontology in Canada. She has been the Canada Research Chair in Gerontology since 2001, President of the Canadian Association on Gerontology and president of Academy II (social sciences) of the Royal Society of Canada.
Chappell also established two world class university research centres on aging, one at the University of Manitoba, and the other at UVic (Institute on Aging and Lifelong Health), where she continues to conduct research.
Canadian pioneer in women's basketball
Former Vikes women's basketball coach Shields' Order of Canada appointment was a recognition of "her contributions as an athlete and coach who has fostered the development of women's basketball in Canada." The achievement is just the latest in a long line of recognitions for Shields, who is already a member of the Basketball Canada Hall of Fame, Basketball BC Hall of Fame, University of Victoria Sports Hall of Fame and Greater Victoria Sports Hall of Fame. She received the Queen's Golden Jubilee medal in 2003 and was named to the Order of BC in 2008. 
"When I was informed I was named a member of the Order of Canada I was tremendously surprised, proud and most of all humbled," said Shields. "I wish I could share this honour with all my wonderful teammates who I trained and competed with all over the world. As well, this recognition is a tribute to all the amazing young women I have had the privilege to coach.
"I have been fortunate to have had a multitude of coaching colleagues, assistants, and mentors, especially my husband, Ken, who have helped me and shared with me, my passion, the wonderful Sport of Basketball," she added. "I am truly honoured."
An accomplished athlete with UBC, Laurentian and the Canadian national program, Shields took over as head coach at UVic in 1979 and ushered in an era of dominance, leading her teams to 14 Canada West titles, eight CIAU/CIS national titles and a regular season record of 320-50. She was named Canada West Coach of the Year nine times and CIAU/CIS Coach of the Year twice and was called upon to coach on the international stage numerous times throughout her career.
Shields' battle with breast cancer helped inspire Vikes basketball's first "Shoot for the Cure" event in 2007, an initiative that has since grown into a nationwide Canadian Interuniversity Sport campaign.
Photos
In this story
Keywords: sociology, aging, Institute on Aging and Lifelong Health, staff, Vikes, athletics
People: Neena Chappell, Kathy Shields