2021 Reach Awards
Science, Humanities, Social Sciences
- University of Victoria
The Reach Awards honour the extraordinary teachers and researchers who lead the way in dynamic learning and make a vital impact at UVic, in the classroom and beyond.
These awards recognize our exceptional faculty and graduate students, who are dedicated to the highest standards of teaching, research and creative activity. This year's distinguished honourees are inspiring teachers and ground-breaking researchers, whose work is driving critical social, economic and environmental change here in our community and across our world.

Thank you and congratulations to all the award recipients and nominees for your passion, commitment, and leadership.

— UVic President and Vice-Chancellor Kevin Hall, PhD
The Reach Awards will be celebrated in an online ceremony on Friday, Feb. 18, hosted by Vice-President Academic and Provost Valerie Kuehne, Vice-President Research and Innovation Lisa Kalynchuk and President Kevin Hall. Recipients of the Provost's Award in Engaged Scholarship will also be honoured during this event.
---
2021 Reach Award recipients
Excellence in teaching awards
Excellence in research awards
Excellence in teaching awards
Harry Hickman Alumni Award 
for Excellence in Teaching and Educational Leadership
Dr. Erin McGuire 

Department of Anthropology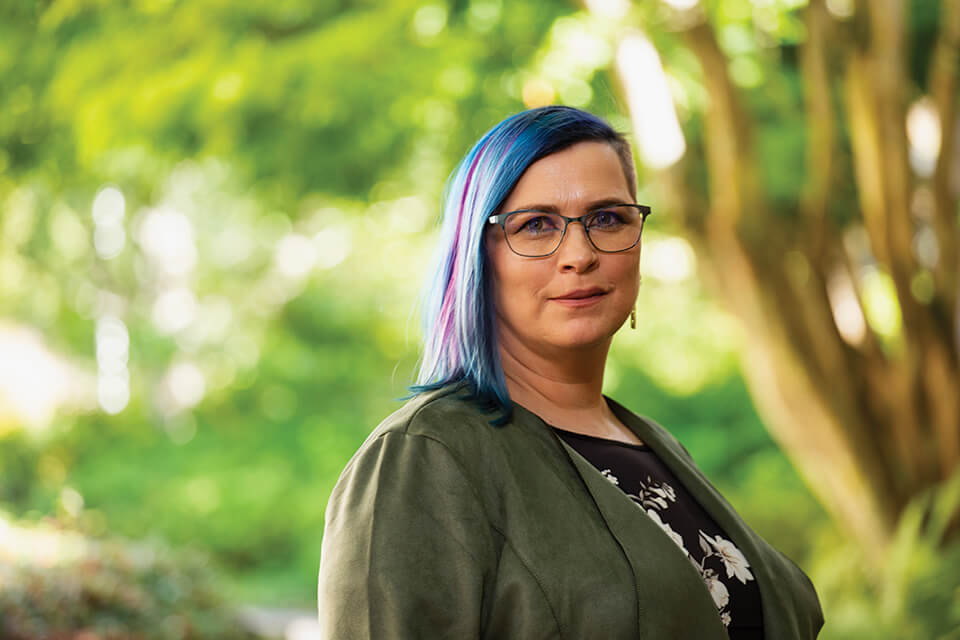 Erin McGuire believes teaching is best when it is flexible, experimental, experiential, universal and unsettling. In the words of students and peers, she is an exceptional teacher who inspires and is deeply committed to inclusivity, and addresses pressing cultural issues using anti-racist and decolonizing approaches. As an archeologist, she brings experiential learning alive, combining hands-on experiences, teamwork, communication and reflection in creating unique community-engaged partnerships, such as working with members of the local Jewish community to map cemeteries. McGuire is also renowned for her leadership and innovation in the use of learning technologies, and in the mentoring and training of graduate teaching assistants.
Gilian Sherwin Alumni Award 
for Excellence in Teaching
Dr. Tim Personn

Department of English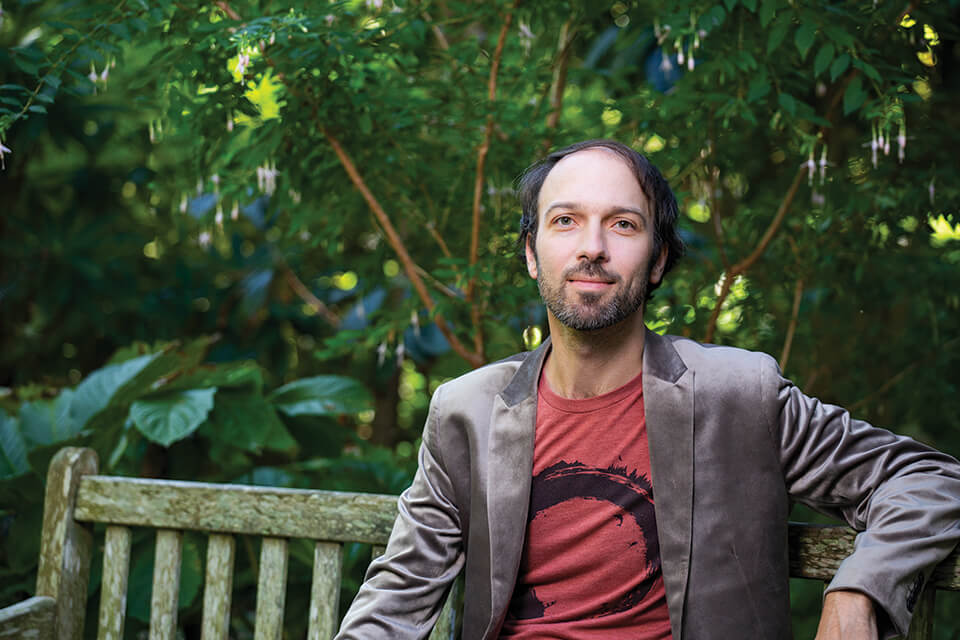 Tim Personn is committed to student-centred teaching design and active learning. A sessional instructor in the Department of English and in the Academic and Technical Writing program, he views learning as a social and interactive activity. He ensures his classroom—whether online or in person, asynchronous or in real time—is a vibrant space where students are engaged to explore, make mistakes and learn. He inspires confidence in students through providing incremental learning tasks with feedback, leading to crucial assignments. Personn exemplifies innovative and inclusive online teaching practices by creating discussion forums through which students develop critical listening and assessment skills to navigate complex conversations.
Award for Excellence in Teaching for Experiential Learning
Dr. Brendan Burke

Department of Greek and Roman Studies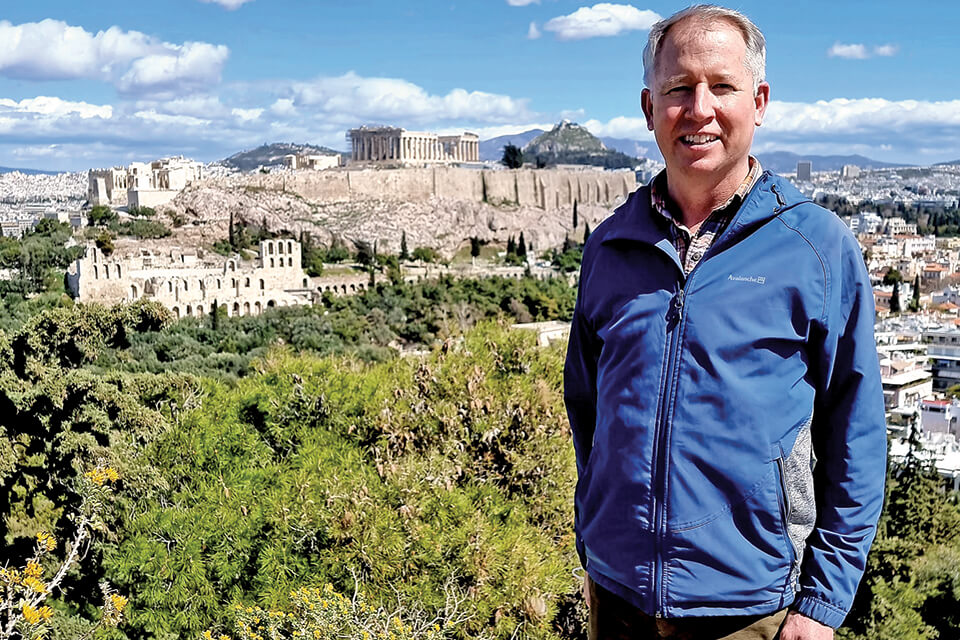 Brendan Burke has developed impressive student learning experiences, which come only from exposure to travelling and living in Greece. The UVic in Greece program, oriented toward experiential teaching and learning through travel, culminated in the immersive UVic's Semester in Greece program in 2017 and 2019. In addition, Burke has led a research-engaged training program that blends archaeological practice and research methodologies with cultural competencies in his excavation work in central Greece. Working in partnership with the Canadian Institute in Greece, his field schools provide a training ground for future archaeologists and ethically minded global citizens. Burke continuously strives to reduce barriers and increase access to fieldwork and on-site learning. His unwavering commitment to transformative experiences drives our understanding of the past and prepares socially engaged leaders for a sustainable future.
Award for Excellence in Undergraduate Research-Enriched Teaching
Dr. Lisa Rosenberg
Department of Chemistry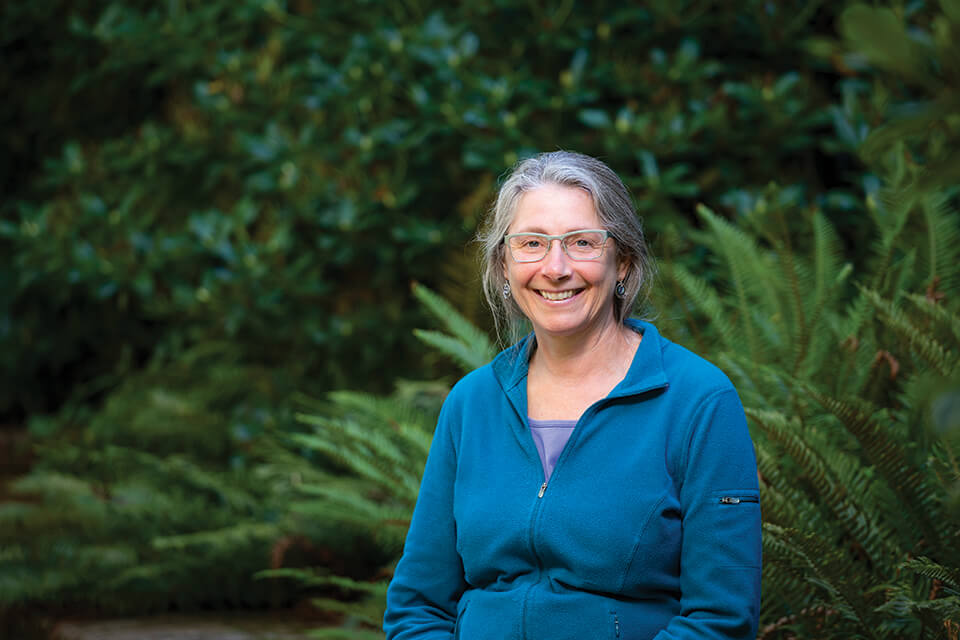 Lisa Rosenberg is an inspiring teacher and mentor who integrates nuanced analytical reasoning about her own and others' research into the classroom at every opportunity. She has contributed in a pivotal way in the restructuring of the departmental curriculum to support students in thinking like researchers and becoming "chemical thinkers." She initiated the successful Inorganic Chemistry Exchange program, a national network that sees students move across the country to take part in intensive research experiences. Rosenberg combines scientific excellence with a profound commitment to student success through the development of critical-thinking tools that graduates carry with them throughout their careers.
Award for Excellence in Graduate Student Supervision and Mentorship
Dr. Mauricio Garcia-Barrera

Department of Psychology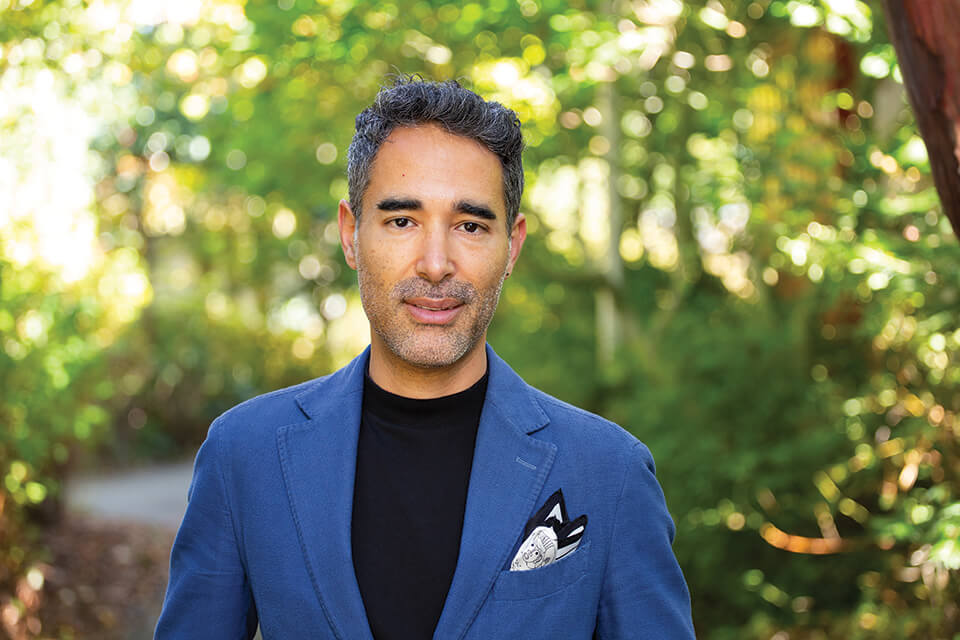 Mauricio Garcia-Barrera is an exemplary supervisor and graduate advisor who has mentored 14 graduate students and served on numerous dissertation committees. His students describe his approach to research as infectious, creating an environment that fosters critical thinking, creativity and engaged dialogue. Garcia-Barrera's Cortex lab is an inclusive and supportive space, incorporating peer review feedback and collaboration. He has published peer-reviewed articles with 30 student co-authors in top psychology journals and serves as an associate editor on the journal Psychological Assessment. Garcia-Barrera further supports his students in their teaching professions, assisting with course design and lecture development, which has led to his students receiving national teaching excellence awards.
---
Excellence in research awards
David H. Turpin Gold Medal for Career Achievement in Research
Dr. Bonnie Leadbeater

Department of Psychology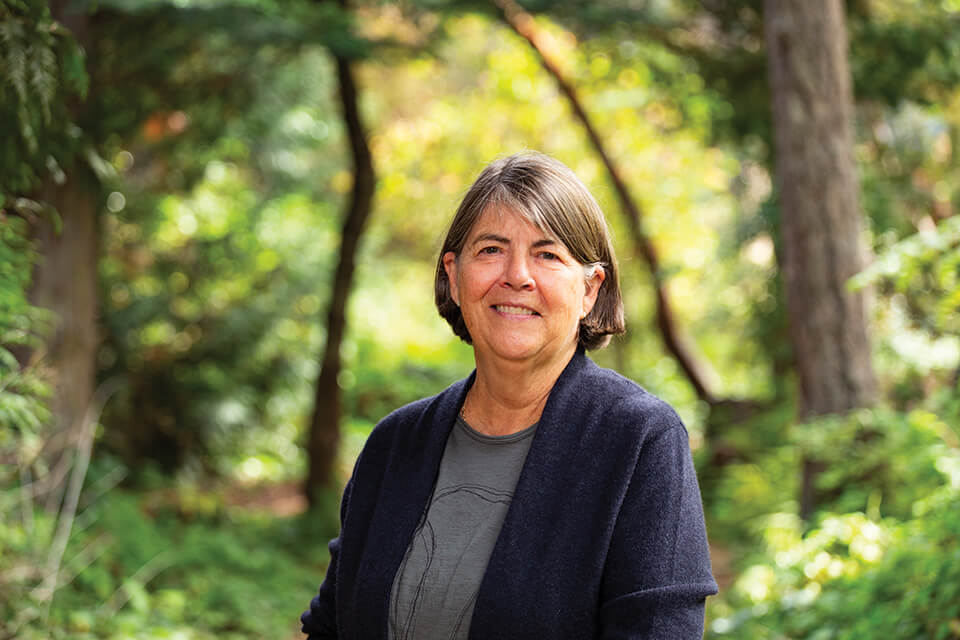 Bonnie Leadbeater is among the first scholars in the world to shine a light on differences in how children, adolescents and young adults respond to experiences of adversities such as bullying, teenage pregnancy, mental illness and substance use. Her work illuminates children's strengths and their contexts of support. She has also created innovative and far-reaching programs to prevent adversities. As just one example of her innovation and impact, the WITS Programs for the prevention of bullying are authored and evaluated by Leadbeater and are used in elementary schools across Canada; and they've been tailored for francophone and Indigenous communities in Canada as well as for schools in Brazil. Leadbeater's rigorous research and knowledge mobilization help mental health practitioners, governments and health authorities to improve the daily lives and well-being of children and youth.
Silver Medal for Excellence in Research
Dr. Rachel Cleves

Department of History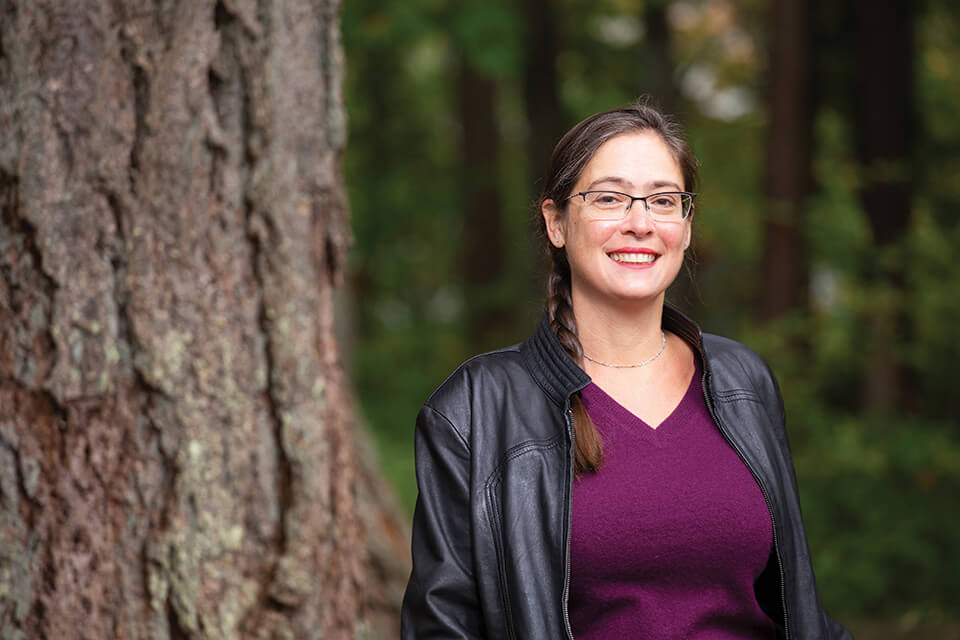 Rachel Hope Cleves believes that we need a deep understanding of history if we want to develop effective solutions for contemporary problems. She sees things other people don't want to, follows trails nobody else can find and examines issues in the history of sexuality that challenge contemporary cultural norms, like age-differentiated sex in the 19th and 20th centuries and same-sex marriage in early America. It's a testament to the excellence of her research that in spite of the difficult subjects she chooses, her articles and books are published by the most prestigious academic journals and presses. By challenging us to reflect on the historical moment in which we live, she is shaping creative intellectual engagement among the next generations—the ones who will make our future.
Award for Excellence 
in Knowledge Mobilization
Dr. Jordan Stanger-Ross

Department of History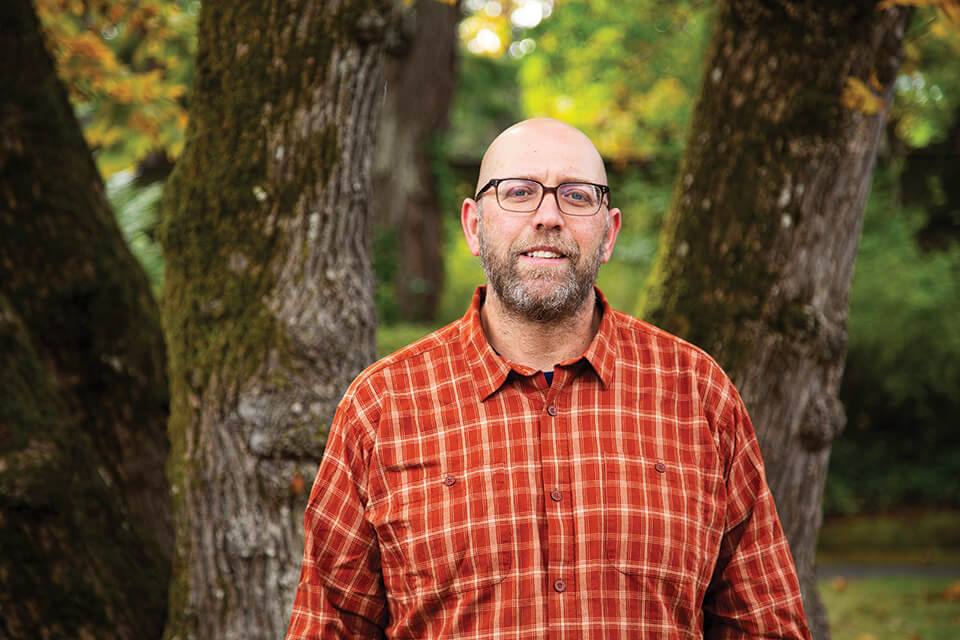 Jordan Stanger-Ross addresses social wounds, political injustices and layered identities. As the head of a nationwide partnership, he revealed the hidden motives and moral failures that led to the dispossession of Japanese Canadians in the 1940s. His team documented resistance to the policies and the legacies of the destruction of home. The result is Landscapes of Injustice, a model of how knowledge can be shared with the people who need it. Families and scholars now have life histories, analyses of land titles and law and broader reflections on racialized dispossession in settler-colonial societies. Museum exhibitions and school resources have taught Canadians to think in new ways about home, citizenship and injustice. A research database holds curated files for every one of the 22,000 interned people. Stanger-Ross brought into public discussion a new history of Canada's historic injustices against a marginalized people.
Award for Excellence 
in Research Partnerships
Dr. Caren Helbing

Department of Biochemistry and Microbiology
Dr. Doug Bright

Practice Leader, Environmental Risk Assessment—Hemmera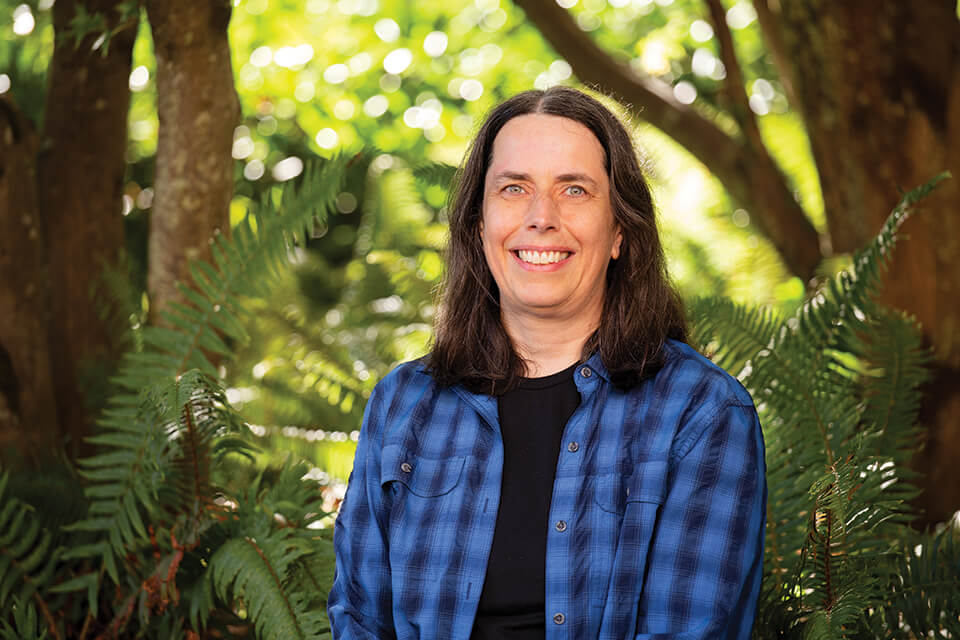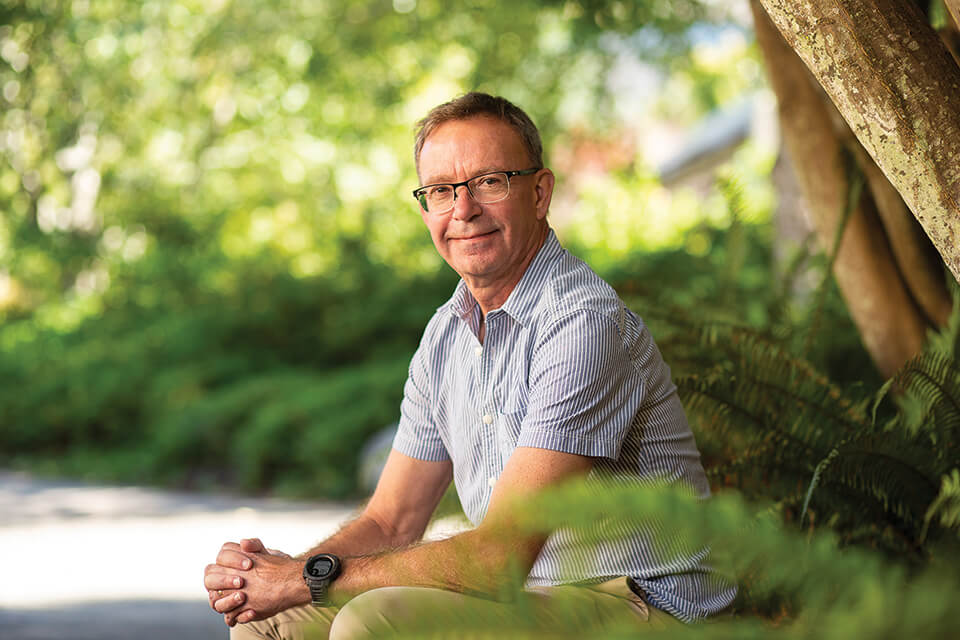 No more tracking, trapping and tagging. Hooked on their passion for detecting and protecting species at risk, Caren Helbing and Doug Bright of Hemmera developed a quick, easy and, crucially, reliable method to collect and test for environmental DNA—with just a scoop of water. All animals shed DNA into their environments and now, with the environmental DNA technologies advanced and optimized by Helbing and Hemmera, environmental managers and citizen scientists can more easily determine what kinds of animals live where. Together, Helbing and Bright are making it possible to locate endangered animals without disturbing their habitat and to get early warning of invasive species. Scientists, industry and governments have been freed from unreliable data with this innovative tool—and Helbing and Hemmera are transforming the possibilities of sustainability and conservation.
Andy Farquharson Teaching Excellence Awards for Graduate Students
Erin Chewter

Department of Political Science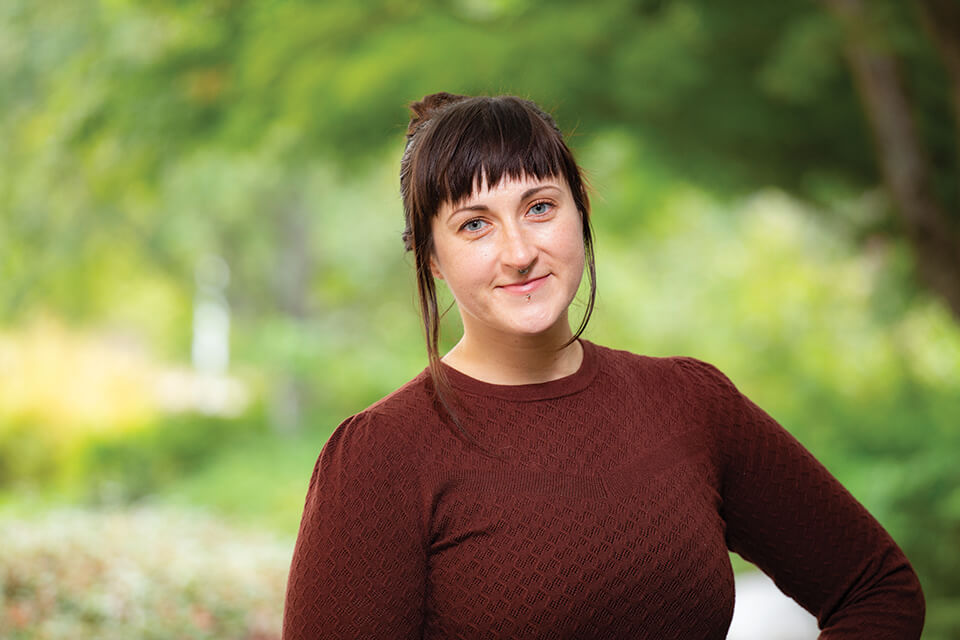 Erin Chewter's approach to teaching is inclusive and non-judgmental. As a TA, she ensured that all students had support to succeed. To that end, Chewter developed detailed support materials for students. As one of her nominators states, "Erin clearly places a high priority on helping students hone their academic skills towards success in their current programs at UVic and beyond."
Allie MacIlroy

Department of Greek and Roman Studies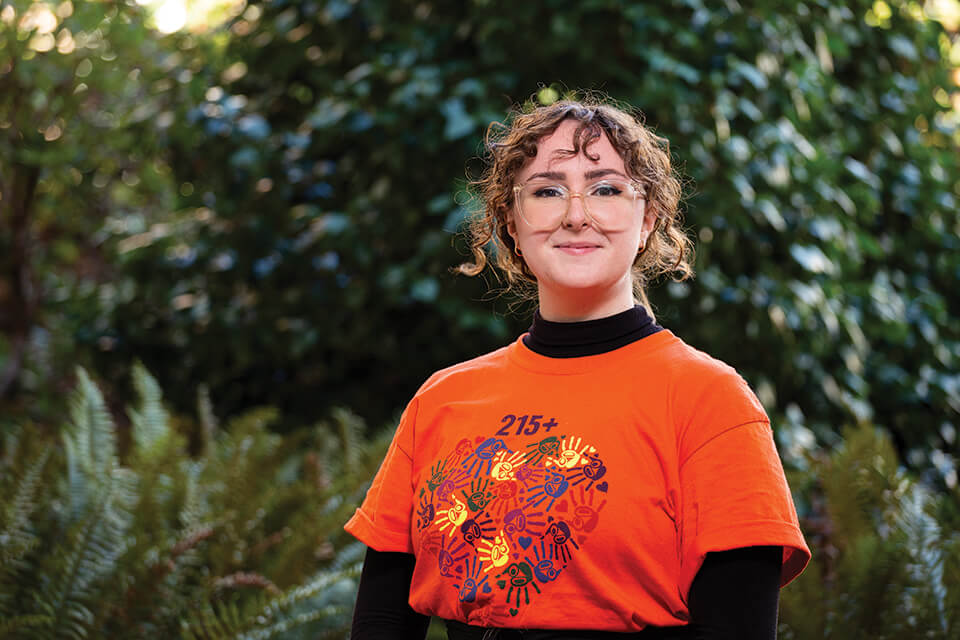 "Unfailingly constructive, concrete and detailed feedback," and "handled sensitive material adeptly and sensitively" demonstrate the range of Allie MacIlroy's capabilities as a TA. "Unflappable professionalism," though, sums up her overall approach to her work, which was strongly evident during the shift to online learning. Students felt highly supported due to MacIlroy's regular communication, patience and overall help as they navigated the new learning terrain.
Brooklynn Comish-Trimble

Department of Economics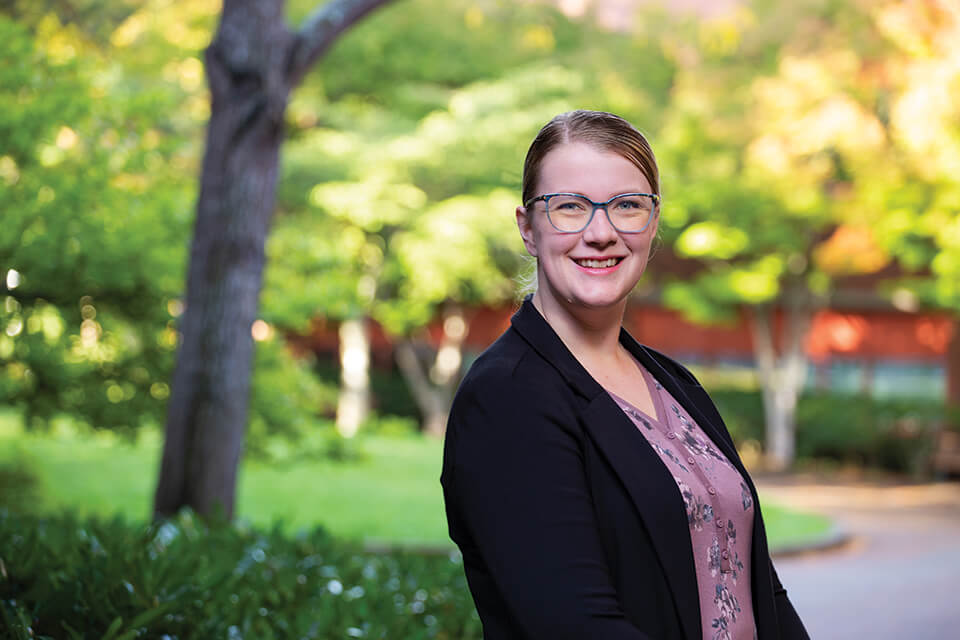 Brooklynn Comish-Trimble's approach to supporting students is framed by her quiet confidence and approachability. Empathetic, creative and scholarly are just a few of the words that nominators used to describe Comish-Trimble's caring and supportive nature. Students emphasized that she always held their work to high standards while providing ample support and including personal research experiences to enrich the course content.
Photos
In this story
Keywords: teaching, award, research, arts, anthropology, languages and linguistics, psychology, chemistry, history, politics, community, administrative, student life
People: Erin McGuire, Tim Personn, Brendan Burke, Mauricio Garcia-Barrera, Lisa Rosenberg, Bonnie Leadbeater, Rachel Cleves, Jordan Stanger-Ross, Caren Helbing, Doug Bright, Erin Chewter, Allie MacIlroy, Brooklyn Trimble
Publication: The Ring