'Ripple effect' of global shark study
- Tara Sharpe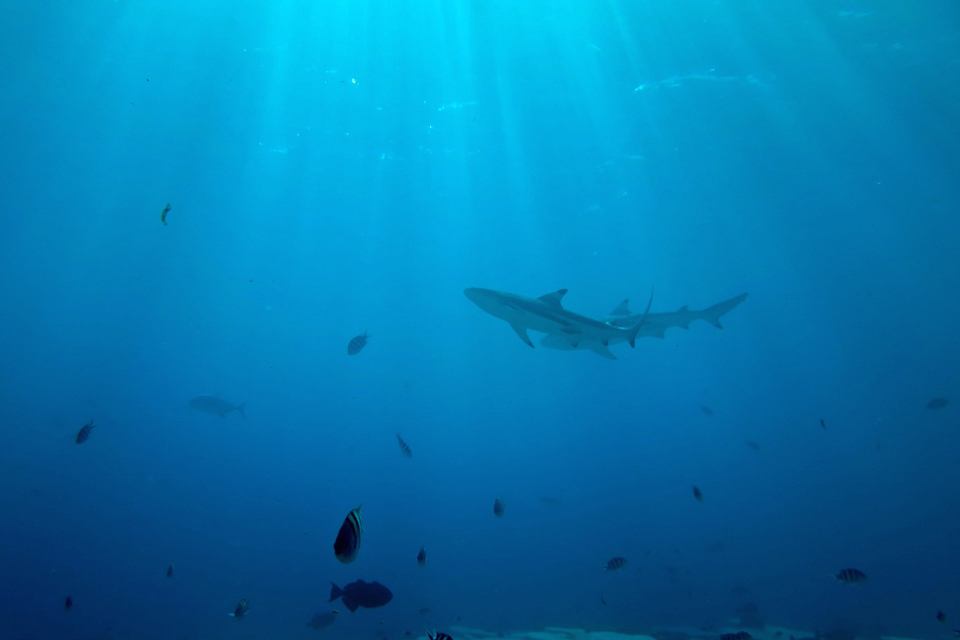 Amy Teffer, a PhD candidate in biology and international student from New England, chose UVic for the appeal of its location and academic connections. This new mother and scientist, who was born in the US and earned an MSc in 2012 from the University of Massachusetts, Amherst, moved across the continent to study with UVic fisheries ecologist Francis Juanes.
UVic the 'obvious choice' for US grad student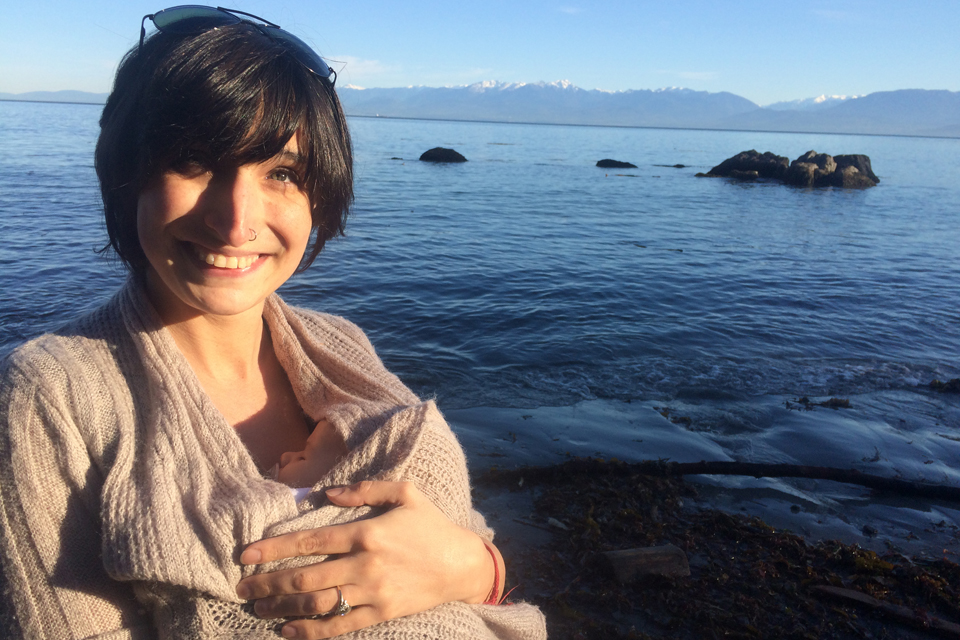 She is also one of 73 authors, along with Juanes and lead authors Christopher Bird and Clive Trueman from the University of Southampton in the UK, of a new study announced last month on the foraging habits of the world's shark populations.
"I wanted to broaden my experiences beyond the east coast, which made the international prospects alluring," Teffer says. "Of the west coast universities, UVic was just the right size, in a great location for life and research, and it hosted some strong professional connections. It was the obvious choice."
She also adds that it was "a treat to work with experts from all over the world" on the global study.
More than six dozen scientists from 21 countries
The international group of scientists used carbon isotopes as biochemical markers in shark muscle tissue from 5,394 sharks from 114 species to identify feeding patterns and show on a global scale where sharks get most of their nutrients.
The paper, "A global perspective on the trophic geography of sharks," appears in the current issue of the peer-reviewed journal Nature Ecology and Evolution.
The knowledge that shelf-dwelling sharks living near coastlines feed locally across a range of areas while deeper ocean sharks get most of their food from specific areas of colder water in both the northern and southern hemispheres will help shark conservation by emphasizing how much sharks rely on coastal habitats and mid-latitude open ocean areas. This in turn will be used to plan marine-protected areas and reduce fishing pressures on shark populations.
A 'ripple effect' of research from the east coast
Juanes, a faculty member in the biology department who came to UVic in 2011, was formerly a professor at UMass Amherst for 18 years and has mentored many graduate students and postdocs in a variety of research areas—including Teffer for her master's, which included working with recreational fishers to collect tissue and stomach samples from catches on Cape Cod and the Islands of Massachusetts.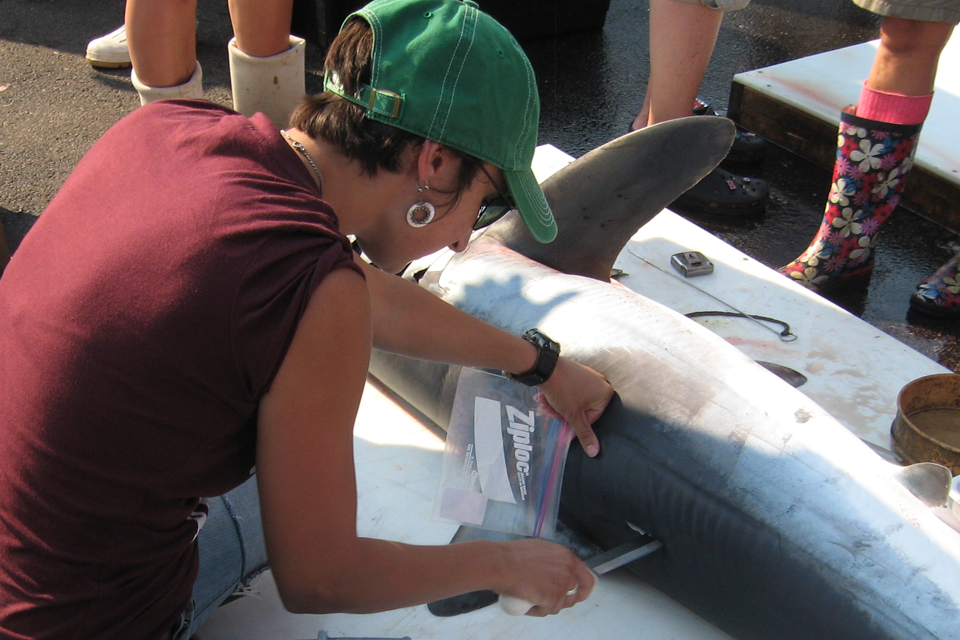 Four years ago, Teffer and Juanes, along with former UMass Amerst PhD student and co-author on the new study Michelle Staudinger, published a paper that caught Bird's attention and led to the two UVic researchers joining the synthesis study, with Teffer contributing her knowledge of the feeding ecology of sharks in the northwest Atlantic Ocean.
The value of collaborations like this to forwarding conservation goals can't be understated.
—Amy Teffer, PhD candidate
Juanes also emphasizes the international strengths of the new study, saying it "[brought] together researchers and global perspectives on a vital conservation concern."
He works mainly on the behaviour, ecology and evolution of fish and marine invertebrates. Juanes is also a Liber Ero Chair in Fisheries Research, an endowed position established by BC donors—a couple who funded similarly named endowed chairs at McGill and Simon Fraser universities—in the areas of climate change, declining fish populations and human impact on marine ecosystems.
Pursuing a doctorate on the West Coast
With Juanes as her supervisor, Teffer is now studying the disease ecology of wild salmon in BC.
"I'd wanted to work with Pacific salmon since my early days as a budding fish biologist," Teffer explains. The project is part of a larger research program headed by her co-supervisor, UBC ecologist Scott Hinch, and includes academic and government scientists, First Nations fishers and resource managers.
"I came to UVic because I wanted to broaden my experiences and gain an international perspective on my research and science in general," Teffer says.
"And that choice has paid off in so many ways."
Find out more
Photos
In this story
Keywords: oceans, conservation, sharks, biology, international, graduate research, salmon, wildlife
People: Francis Juanes, Amy Teffer