International rankings highlight UVic research impact
- University of Victoria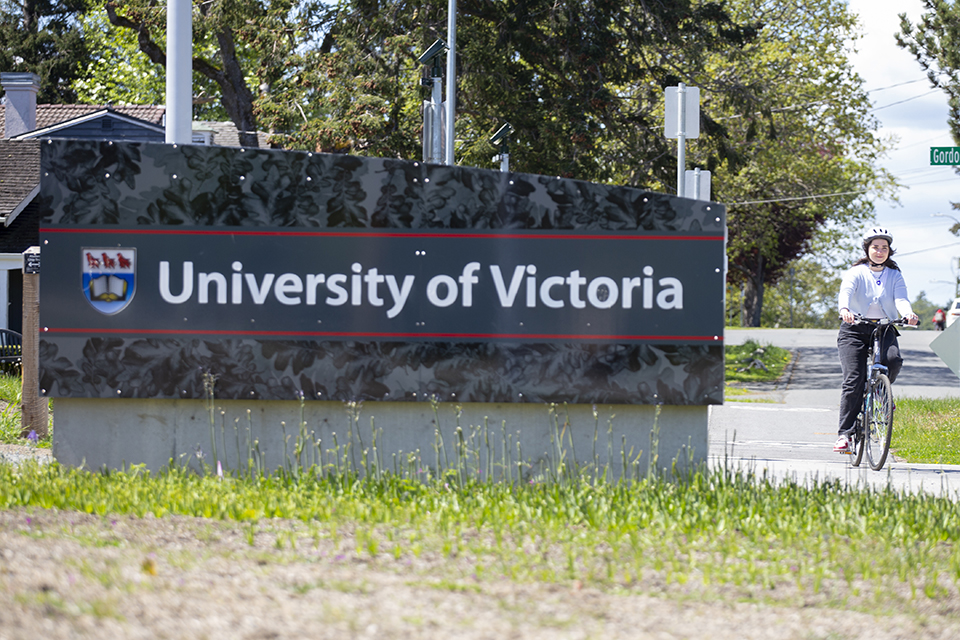 Two major international university rankings were released this month, and both of them show the outsized impact of UVic research on the global stage.
This year's Leiden ranking puts UVic among the top five universities in Canada for the proportionate impact of its research across all sciences.
UVic was first in Canada for impact in math and computer science, and fourth nationally for physics and engineering.
Though it takes a much different approach than Leiden, the 2024 QS World University Ranking (WUR) echoes the Leiden outcomes, showing that UVic is fourth in Canada for citations per faculty member—a figure used to measure the quality and impact of research at each school. UVic is one of only five Canadian universities to be ranked in the world's top 200 in that metric.
The QS global ranking, now in its 20th year, places UVic at #322 overall, a jump of nearly 40 places from last year.
This is also the first year QS has ranked universities on sustainability, and UVic comes in among the world's top 100 schools.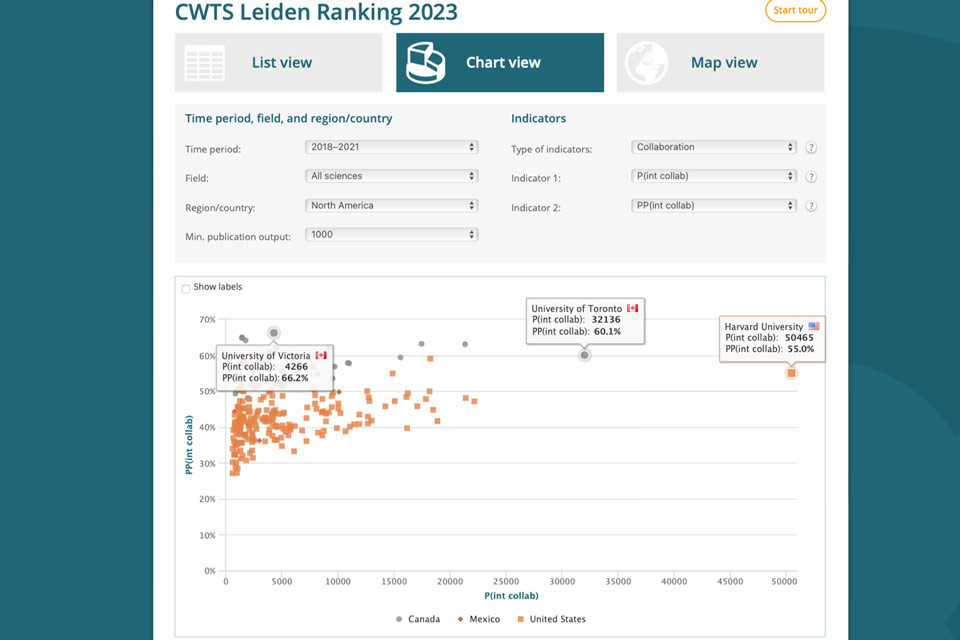 UVic remains the top school in North America for international research partnerships
For the 12th time in 13 years, UVic topped all other universities in North America for producing the highest proportion of research based on international research partnerships. While Harvard's 2,400 researchers (and 10,000 affiliated medical practitioners) publish a higher volume of publications based on international collaborations, UVic publishes a higher proportion of such papers.
UVic also remains one of Canada's top schools for making research accessible to the public through Open Access publishing, in second place nationally.
Finding new insights in "big data"
The Leiden ranking, produced by the Centre for Science and Technology Studies at Leiden University in the Netherlands, is unusual among global university rankings for its tight focus on research outcomes and hard data. Rather than relying on a subjective survey of academic or industry leaders, Leiden's citation metrics show how world-leading research is used by other scientists, based on the four most recent years of Web of Science publication data.
The Leiden rankings also provide more than one way of visualizing this "big data" of scientific output. For instance, potential students, governments and research partners can use the Leiden settings to assess the productivity of different-sized schools by graphing the volume of research publications at each of Canada's universities against the proportion that has a significant impact.
Leiden's end-user flexibility in choosing and visualizing its metrics also make it a rich source of unexpected insight. For example, while the largest medical/doctoral universities lead Canada in biomedical and health sciences, and have the advantage of large research hospitals to support their work, UVic is the top-performing university in Canada in that field without that advantage—ahead of several medical-doctoral institutions.
Because the Leiden ranking provides several indicators that can be used for tracking scientific impact, results reported here are consistently based on the percentage of UVic's research in the top-cited 10% of papers, using whole rather than fractional counting for publications.
Photos
In this story
Keywords: rankings, research, international, administrative, mathematics, computer science, physics, engineering, health