Expert Q&A on anti-Asian racism during pandemic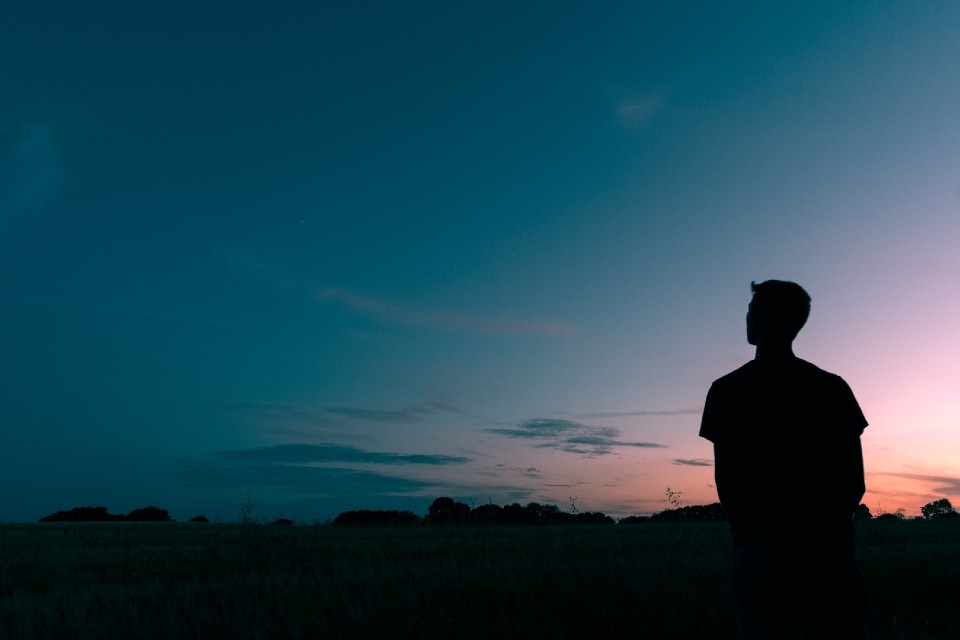 Since the start of the global lockdown, hate crimes targeted at Asian Canadians have increased hundreds of times over what they were before the pandemic began. New collaborative research led by University of Victoria psychologist Nigel Mantou Lou and University of Alberta psychologist Kimberly Noels shows alarming rates of discriminatory experiences faced by Chinese Canadians and other Asian Canadians. 
For instance, the new paper includes data from the Vancouver Police Department showing a 717% increase of reports in 2020 compared to 2019 of hate crimes targeted at Asian Canadians.
Lou, who joined UVic in 2021 and focuses his research on motivation and intercultural relations, also points to the dual pandemic experienced by many Chinese Canadians who are worried about ongoing discrimination in a post-COVID world. Participants in the study included 874 Chinese Canadian adults who were either permanent residents or Canadian citizens.
As the prejudice and discrimination against Chinese Canadians are likely to continue, there are ongoing challenges for research and the community to work together to combat racism, encourage anti-racism reporting, and support Asian Canadians' resilience and recovery from the pandemic.

—UVic psychologist and lead author Nigel Mantou Lou
The paper, "Chinese Canadians' experiences of the dual pandemics of COVID-19 and racism: Relations with identity, negative emotion, and anti-racism incident reporting," was published by the American Psychological Association and includes researchers from the University of Alberta and the Angus Reid Institute, with funding from the Canadian Institute of Health Research awarded to the two co-authors.
Since the earliest days of the pandemic, UVic faculty, staff and students have worked with community to ensure the social and economic resilience of society, and our researchers have launched many COVID-19 recovery projects. More on UVic COVID research.
Q. What are the key findings from your paper?
A. The COVID-19 pandemic poses various threats for all Canadians, but many Chinese Canadians (and other Asian Canadians) reported they also faced increased racism. Our research shows the experience of racism on top of a pandemic has worsened Chinese Canadian's well-being and sense of belonging. Discrimination brings a questioning of belonging to Canadian society and more than half of Chinese Canadians are worried about their children being bullied. Many worried about their job and career opportunities being worse due to their Chinese identity. However, we also found the reporting rate of racist attacks is still very low (about 10%).
Q. What are the recommendations from your study to combat racism in Canada?
A. Raising awareness and reporting racist incidents are important tools to combat racism and can have a positive effect on society. We know that the hate crime data is underreported.
It is important to continue to normalize the reporting of racial harassment, while also making reporting more accessible. Many organizations in Canada provide support systems for ethnic minority members to stand up and to report using different websites (e.g., Project 1907, Fight COVID-19 Racism). Unfortunately, there is still no unified database gathering details of anti-Asian attacks across Canada.
Q. Why is the reporting of racist attacks low?
A. Mainly, people who feel that they are not being seen as Canadian were less likely to report the incident. Asian Canadians are often being seen as "foreigners," and the feeling that they don't belong can really hold them back in life. Previous research also found that victims may worry that reporting could backfire and lead to further discrimination, as well as a belief that reporting will not change anything.
Q. How will governments and communities work together to build resilience and recovery in Asian Canadian communities?
A. As we assume things will be back to normal soon (hopefully), it is easy to forget that racism is still alive. Asian Canadians continue to worry about experiencing discrimination.
It is very important to build a system that continues to provide resources to support the communities in all levels and address anti-racism. For example, governments should develop clear action plans and policies, continue to address the lasting impact of all forms of racism on our communities, provide resources to community outreach and counselling services, encourage people to raise their voices and aid Asian businesses that are most impacted by the pandemic. Greater inclusion and representation are also important to combat the perpetual "foreigner objectification" and xenophobia that many Asian Canadians face.
-- 30 --
Photos
Media contacts
Nigel Mantou Lou (Psychology) at nigellou@uvic.ca
Anne MacLaurin (Social Sciences Communications) at 250-217-4259 or sosccomm@uvic.ca
Tara Sharpe (University Communications + Marketing) at 250-721-6248 or tksharpe@uvic.ca
In this story
Keywords: diversity, COVID-19, psychology, racism, human rights, research
People: Nigel Mantou Lou