Accelerate innovation at UVic KWENCH
Engineering, Peter B. Gustavson School of Business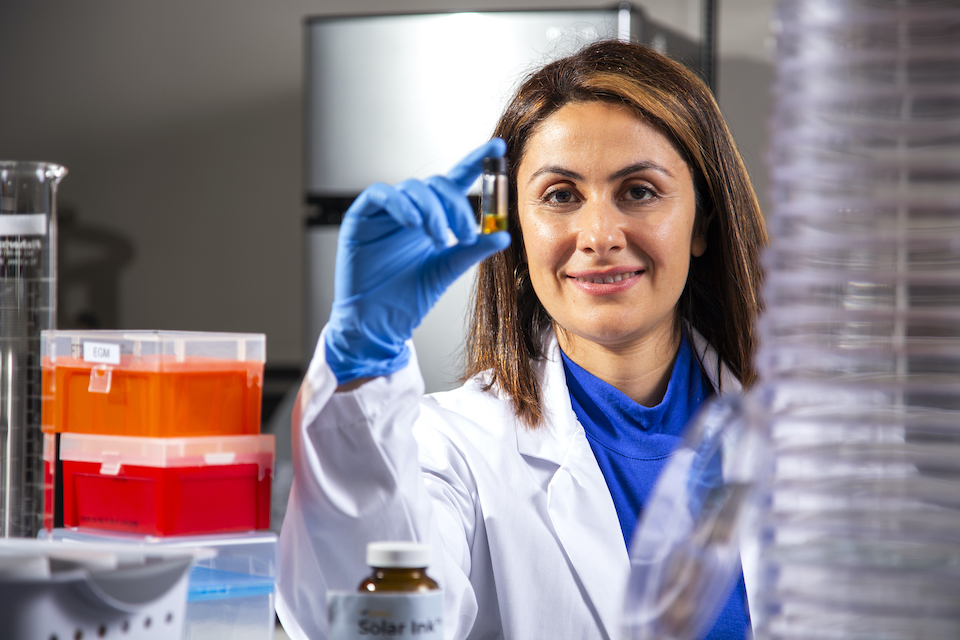 With a move into Victoria's downtown core, the University of Victoria opens a new site that will accelerate collaboration and entrepreneurship by bringing together academics, industry and other partners within the community.
UVic KWENCH is a creative workspace where students, faculty, alumni and community partners can access programs and services in a highly visible, work-integrated environment to turn ideas into action. This innovation space aims to create dynamic synergies to support technology and knowledge-based businesses in our region.
"KWENCH is a modern and creative space where University of Victoria students, faculty, alumni and other community partners can co-create impactful solutions to some of our world's biggest challenges," says Lisa Kalynchuk, vice-president research and innovation at UVic. "By moving into Victoria's downtown core, UVic can help cultivate a collaborative and dynamic innovation ecosystem in our region."
UVic's site at KWENCH provides free programming to support venture exploration and early-stage startups. The first program offering focuses on support for women exploring starting ventures. Services include mentorship, workspace, access to subject matter expertise, direct connection to UVic and other networks, workshops and seminars. 
The network expands the existing work of UVic's Coast Capital Innovation Centre, which is the university's startup incubator. Since its launch in 2016, the centre has helped more than 1,300 students from all faculties across campus and supported the launch of over 150 startup companies.
Roughly half of all program participants are from underrepresented groups, including women, visible minorities and Indigenous Peoples. 
"Universities have a responsibility to support the communities in which we live and work, and the pandemic has made this more vital than ever. UVic is well-positioned to contribute leadership and expertise to innovative local initiatives that support community resilience and collaboration," says Kevin Hall, UVic president and vice-chancellor.
"Through community-based innovation hubs like UVic KWENCH," Hall says, "our diverse UVic community will partner with innovators and entrepreneurs who are contributing to the quality of life in our region."
Sahar Sam, co-founder and chief science officer of Solaires Entreprises, was a participant in the innovation centre's 2020 W Launch and W Venture programs, which supported more than 40 early-stage female entrepreneurs. Solaires is a Canadian cleantech company focused on innovative and sustainable solar cell technology to create the next generation of solar cells that enables high-efficiency clean power generation from any surface facing the sun.
"Being a part of the W programs has been life-changing," says Sam. "As a researcher, I personally know there are so many innovations happening in the lab. This UVic innovation opportunity gave me the confidence to step outside of my comfort zones as well as new tools and the community connections I needed to take an idea into the market."
W Launch fed into the W Venture program—for which Sam was also selected to participate—that supported more than 30 companies led by women. W Venture was run by regional partners, including UVic, Viatec and Accelerate Okanagan, with funding from Canada's Digital Technology Supercluster.
Sam is currently collaborating with UVic researchers Makhsud Saidaminov, Canada Research Chair in Advanced Functional Materials, and civil engineering professor Ralph Evins, who specializes in machine learning to design energy efficient buildings. "As a UVic alumna, by being a part of UVic's innovation community, I am passionate about maintaining my existing connections to the university while creating new bridges between academia, community and industry," says Sam.
Planning for 2022 W Launch programs is underway with cohorts expected throughout this year.
Read more in the campus article. 
Learn more about creative workspace KWENCH.
-- 30 --
Photos
Media contacts
Jennifer Kwan (University Communications + Marketing) at 250-721-7641 or researchcomm@uvic.ca
In this story
Keywords: research, community, partnerships, industry partnerships, interdisciplinary
People: Kevin Hall, Lisa Kalynchuk, Sahar Sam