Made-in-BC blueprint for overdose prevention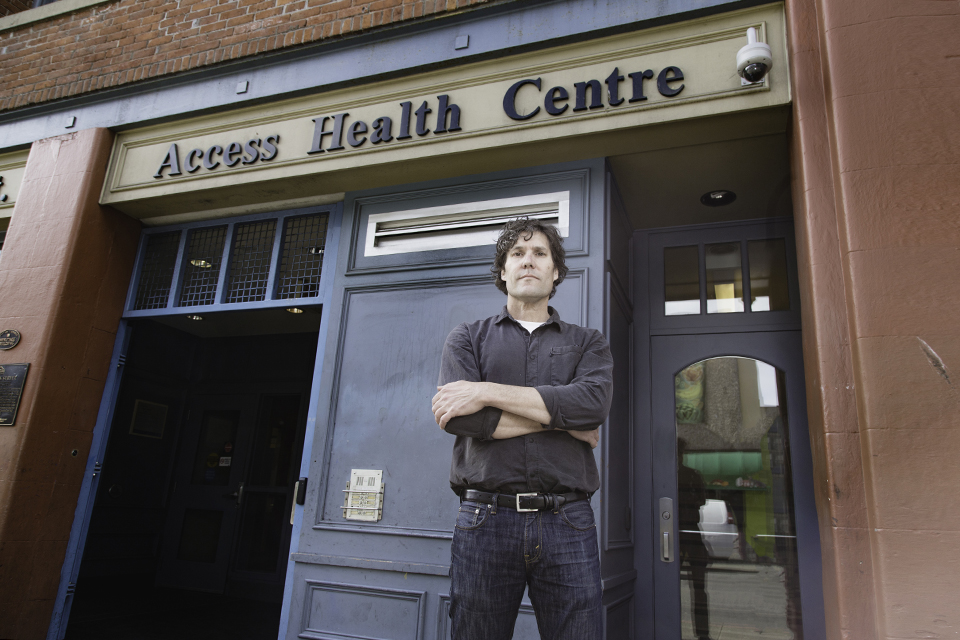 When the BC government began opening overdose prevention sites (OPS) across the province two years ago, it was an unprecedented response to the overdose crisis. Unlike supervised consumption sites (SCS), which were subject to lengthy (and often onerous) approval processes, OPS were rolled out quickly and led by community members on the front lines of the public-health emergency. 
In the early weeks of the sites being established in Victoria, researchers with the University of Victoria's Canadian Institute for Substance Use Research (CISUR) collaborated with several community agencies to learn from these innovative overdose prevention strategies. 
Now, the initial findings from this research have been published in the International Journal of Drug Policy. The open-access paper, was led by principal investigators Bruce Wallace (CISUR scientist and assistant professor with the School of Social Work) and Bernie Pauly (also a CISUR scientist, an associate professor with the School of Nursing and Island Health Scholar). Their interviews with staff at the sites focused on their perceptions of how OPS had been rolled out. 
"We found that these sites were a novel and nimble response to the overdose crisis which has affected communities not just across BC, but around the world," says Wallace. "Our hope is that the international community will look to this model as a way to quickly and effectively save lives—and use it beyond a public-health emergency context." 
More than 20 OPS were established across BC in the first year alone, with approximately 550,000 visits. There were no overdose deaths at any site. While federally sanctioned SCS have since begun to open in communities across Canada, BC's OPS model is unique in that they are approved at the provincial level, while SCS require federal approval. Currently, 20 OPS are operating in BC, in addition to 11 SCS. 
The authors found that the legislative process which BC used to implement OPS was unprecedented, sanctioning injection-witnessing services as a measure under a declared public health emergency. Sites were up and running within weeks, and people who used drugs were involved in planning, implementing and delivering the services. The researchers concluded that these sites combine the benefits of state-sanctioned injection services with community-driven implementation. 
"This research questions the federal governments' restrictive sanctioning processes, which have limited the expansion of SCS internationally and are not necessarily aligned with the needs of people who use drugs," says Pauly. "These sites should be seen as not just a stopgap until an SCS receives approval in an area, but as an alternative or complementary service to the SCS model." 
AIDS Vancouver Island (AVI) was one of the community agencies with which researchers collaborated for the project. "Our experience running OPS in three communities on Vancouver Island confirms the research findings: these services prevent overdose death, provide practical supports for people who use substances, and connect those who experience stigma and isolation to peer support and other health and social services," says Heather Hobbs, AVI's manager of harm reduction services. 
BC remains the only jurisdiction in the world to take this approach to overdose prevention. While similar sites exist in Ontario, that province recently announced it would not be allowing any new sites to open, and they would be rolled in with SCS and repurposed as Consumption and Treatment Services.
A press kit containing photos of Bruce Wallace and Bernie Pauly is available on Dropbox.
-- 30 --
Photos
Media contacts
Bruce Wallace (CISUR, School of Social Work) at 250-721-6275 or barclay@uvic.ca
Bernie Pauly (CISUR, School of Nursing) at 250-472-5915 or bpauly@uvic.ca
Heather Hobbs (AIDS Vancouver Island) at 250-384-2366 ext.3104 (cell) or Heather.Hobbs@avi.org
Amanda Farrell-Low (CISUR Communications Officer) at 250-472-5445 or farlow@uvic.ca
In this story
Keywords: addiction, health, community, social work, nursing, CISUR
People: Bruce Wallace, Bernie Pauly