The forgotten and vital secret beneath our feet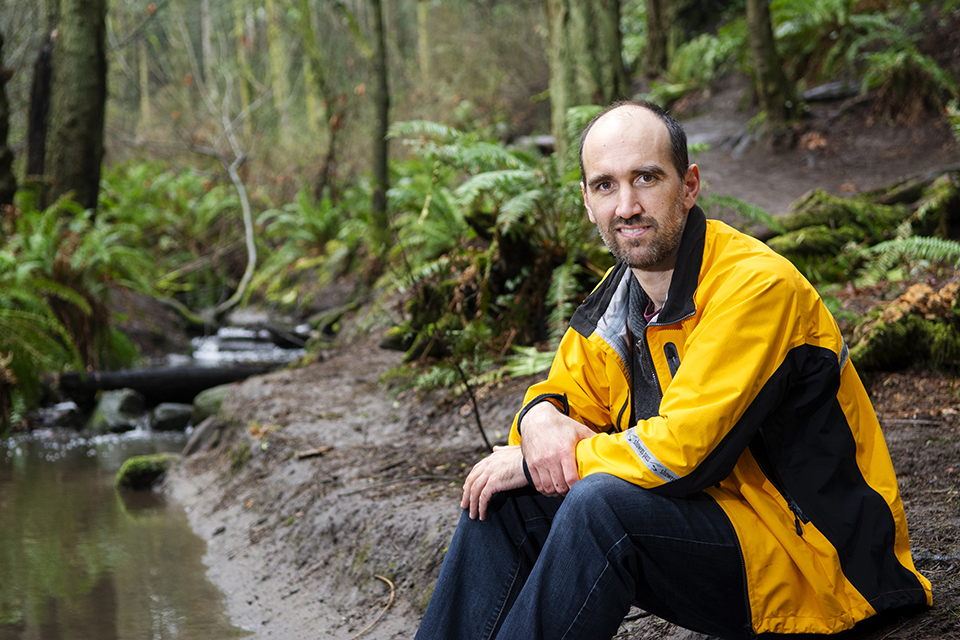 A University of Victoria hydrologist is one of an international group of scientists and experts who are calling for action to protect global groundwater resources—which make up 99 per cent of the Earth's liquid freshwater.
Tom Gleeson is lead author of a Nature Correspondence statement published this week that says we are not doing enough to protect and manage global groundwater resources from contamination, salinization, depletion and neglect. Inaction, they say, will result in long-term effects on the planet's drinking water, food production, and ability to adapt to a rapidly changing climate.  
The call for action comes during the United Nations COP 25 Climate Change Conference in Madrid and in the lead-up to the UN Decade of Action for Sustainable Development Goals—to deliver the goals by 2030. It is also timed just ahead of the annual meeting of the American Geophysical Union, the world's largest gathering of earth scientists.
"Groundwater is the forgotten secret that we have under our feet, yet it is critical to our lives," says Gleeson, head of the Groundwater Science and Sustainability Research Group at UVic. "Protecting and managing groundwater is critical for the future of food production, adapting to a changing climate, and for sustainable development of communities and building better societies world-wide."
Already signed by more than 700 scientists, practitioners and experts from over 83 countries around the world, the call states that groundwater is the drinking water source for more than two billion people. It provides more than 40 per cent of the water for irrigated agriculture worldwide and around 1.7 billion people live above aquifers which are stressed by overuse.
Jay Famiglietti, a co-signator to the initiative and executive director of the Global Institute for Water Security, as well as the Canada 150 Research Chair in Hydrology and Remote Sensing at the University of Saskatchewan, stressed the urgency of the situation that is echoed in the call for action.
"We are seeing a picture that is incredibly troublesome," says Famiglietti. "Over half of the world's major aquifers are past sustainability tipping points and are being rapidly depleted to provide water for irrigated agriculture. Not only is our water security at great risk, but our food security as well."
The call to action outlines three key action items to address the situation:
Put the spotlight on global groundwater sustainability by completing a UN World Water Development Report on the state, trends and prospects of global groundwater sustainability for the 2022 UN World Water Day dedicated to groundwater and recognizing the global importance of groundwater to the UN 2030 Agenda for Sustainable Development;
Manage and govern groundwater sustainably from local to global scales by applying sustainability guiding principles by 2030;
Invest in groundwater governance and management by implementing groundwater sustainability plans for stressed aquifers by 2030.
View the statement video on YouTube.
Read Gleeson's co-authored op-ed in Thomson Reuters Foundation News.
-- 30 --
Photos
Media contacts
Tom Gleeson at 250-853-3934 or tgleeson@uvic.ca
Suzanne Ahearne (University Communications + Marketing) at 250-721-6139 or sahearne@uvic.ca
In this story
Keywords: climate, water, sustainability, civil engineering
People: Tom Gleeson