Preparing for a future of resiliency in emergency management
- Tara Sharpe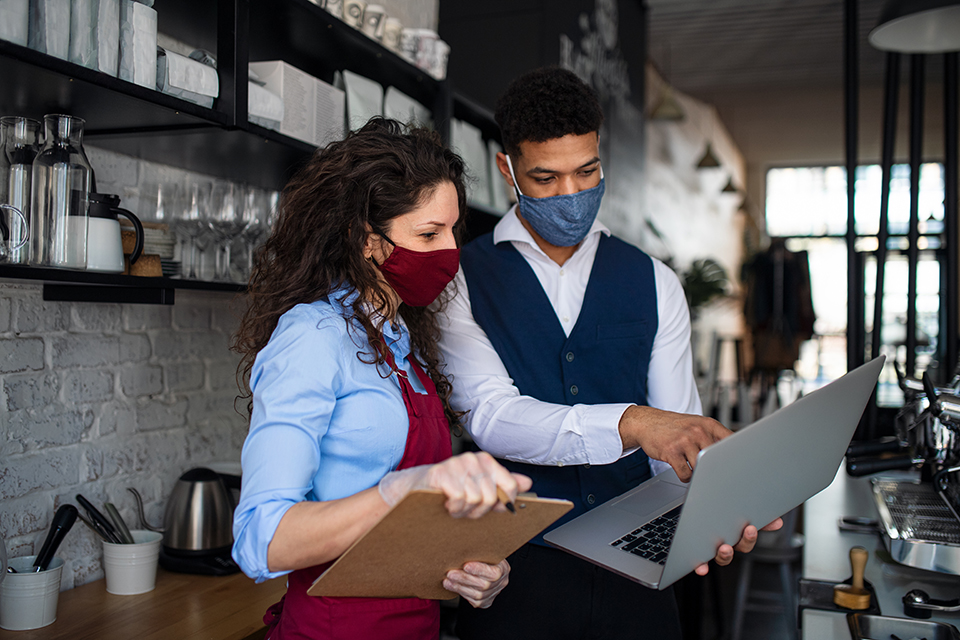 Floods, wildfires, global tensions, a heat dome and a pandemic. It is no surprise, given the extreme pressures on the fabric of societal infrastructures that stitch everyday life together, that the need for training to confront future emergencies has become even more evident lately.
University of Victoria's Division of Continuing Studies now offers a one-year, four-course program to equip adult learners with the skills to prepare businesses in all sectors and industries for natural disaster, pandemic, conflict and cyber-attack.
And those who complete the course will earn a microcredential—a word Canada's higher education magazine University Affairs recently framed as being "on the lips" of an increasing number of post-secondary administrators and faculty across Canada.
In the case of the UVic course, it's the new Emergency Management for Organizational Continuity (EMOC) professional development certificate.
Disaster resiliency in the workplace
The EMOC program, launched in Summer 2021, focuses on principles of risk management and how to keep organizations running through an emergency and beyond.
It was specifically created for people who aren't already specialists in emergency management or business continuity.
We know the next emergency is coming. This course is intended for those who recognize they need plans in place and want to help ensure resiliency. It's intended for a professional audience, but a diverse set of professionals. It's not for emergency managers; rather, it's for their staff and others in a range of workplaces from private businesses and non-profits to government agencies and schools.

—Laura Vizina, director of health, safety and public relations programs in UVic's Division of Continuing Studies
Vizina was the creator behind this new program, which uses a variety of materials—including readings, videos, case studies and interactive discussion forums—and is assessed using analysis of risk and planning components, development of continuity plans, and quizzes.
"Think of gyms," Vizina points out. "In January, it would have been peak business time with new year's resolutions and new memberships. But these businesses had to find new ways to manage through these barriers. As we continue to go through these times, we'll need to rely on more employees and they will need to understand not only the standard language of emergency management and business continuity but also understand the frameworks with which we all have to work within."
New course a real confidence boost
UVic alumnus Jonathan (Jonny) Morris (BCYC 2007) (MA, 2011) is CEO of the Canadian Mental Health Association (BC Division). He was one of the first learners to enroll in the new program.
"This program is a real confidence boost," says Morris.
He took the EMOC course because, in the first year of the pandemic, as CEO of the CMHA, he'd "felt reactive rather than proactive" in responding to the situation. He wanted to consolidate the experience with learning about theory and best practices to best support his team and respond to risks.
None of us saw the pandemic coming, so it's the best time right now, particularly with the ongoing impacts of the pandemic and climate change and the fact that we live in an earthquake zone, plus all the other risks we have to deal with—privacy breaches, and what have you.

—Jonathan (Jonny) Morris, EMOC grad, UVic alumnus and CEO of the CMHA (BC Division)
Morris has a long research and practice history in suicide prevention, trained as a counsellor and has held sessional teaching appointments at UVic and Douglas College.
He encourages "anyone who is concerned about keeping organizations sustainable and resilient in managing what is arguably a very complex world" to find out more about EMOC.
Microcredentials as a key theme
A feature story ("What's behind the buzz about microcredentials?") last spring in The Ring explored the uptick in interest from people seeking new skills and connections to thrive in an ever-changing economy.
Microcredentials offer flexible entry points and knowledge that adult learners can bring immediately into the workplace.
Find out more
Photos
In this story
Keywords: community, administrative, microcredentials, employment, COVID, emergency, education
People: Jonathan Morris, Laura Vizina
Publication: The Ring