Paving new pathways in Vietnam
Social Sciences, Continuing Studies
- Kyla Jardin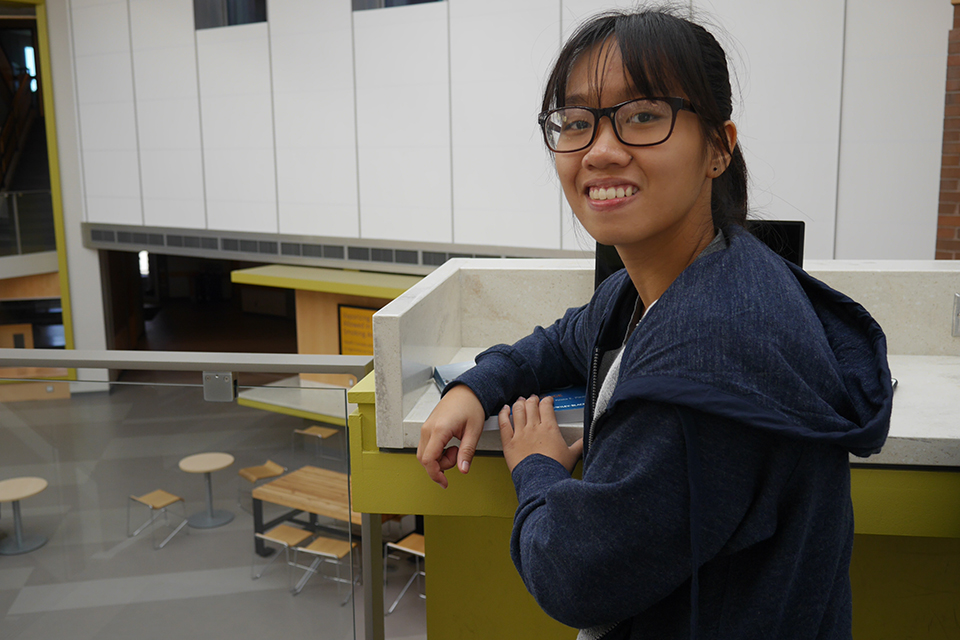 Phuong Duong is just 17 and had never been outside her hometown Hanoi, Vietnam until she arrived in Victoria in early September, but she is already confident that studying at UVic will make a vital impact on her future. This past summer, the English Language Centre (ELC) in UVic's Division of Continuing Studies officially confirmed that Duong would receive a $7,500 entrance award for UVic's University Pathways Program for International Students, based on her strong academic record.
UVic's Pathways program, already well established in China, is branching out to Asian neighbours—and to Vietnam in particular. This month, a delegation from UVic, led by President Jamie Cassels and also including Si Heng Tang, manager of international marketing and student recruitment for the ELC, visited Hanoi and Ho Chi Minh City, as well as Shanghai. (Read the recent story)
Along with 44 other students in the 2017-18 Pathways cohort, Duong participated in orientation activities last month to prepare for a demanding first year that combines English language with undergraduate courses in one of three "streams" – Engineering, Science and Social Sciences.
I chose UVic because I think it is a high-quality school with passionate educators.
—UVic student Phuong Duong (social sciences)
Phuong is studying in the social sciences stream of the Pathways program and plans to pursue a Bachelor of Commerce at UVic´s Gustavson School of Business. And once she completes her degree? "I want to be a successful business woman," says Phuong. "I have a dream to become the owner of a restaurant or a coffee shop."
The official UVic visit to Vietnam and China this month, combined with the launch of UVic's International Plan one year ago and the ELC's nearly 50 years of international programming, continues to build on our university's tradition of excellence in internationalization.
This unequivocal commitment to supporting student mobility opportunities and to enhancing an already extraordinary learning environment comes to vibrant life when meeting outstanding students like Phuong.
Photos
In this story
Keywords: international, student life, community, award, Asia
People: Phuong Duong