People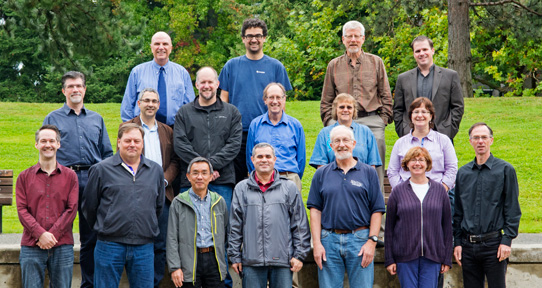 To look for a specific person, try the chemistry directory or the search box at the top right of the page. To find out who does what, start with the list below.
Go to the faculty listing for professors.
Laboratory instructors run the labs.
Office, workshop, instrument and glassblowing staff.
Sessional instructors are lecturers on short-term appointments.
Adjunct faculty are external experts with departmental affiliation.
Professors emeriti are retired but retain a presence in the department.
Chemistry department advisors: for transfer credit see Dr.Wan; for questions about our courses and programs see Dr. Berg.
The chemistry student society supplements and enriches the experience of students in the UVic chemistry department.
Are you a UVic chemistry graduate? Keep-in-touch through our alumni page.
Having difficulty finding who you want? Contact us directly.