The Thinking Garden - Overflow screening March 15!
By popular demand, a second screening of The Thinking Garden
Wednesday March 15 @ 7 pm
David Lam Auditorium, MacLaurin A144


  Elizabeth Vibert, Mo Simpson, Basani Ngobeni and Christine Welsh at the launch of The Thinking Garden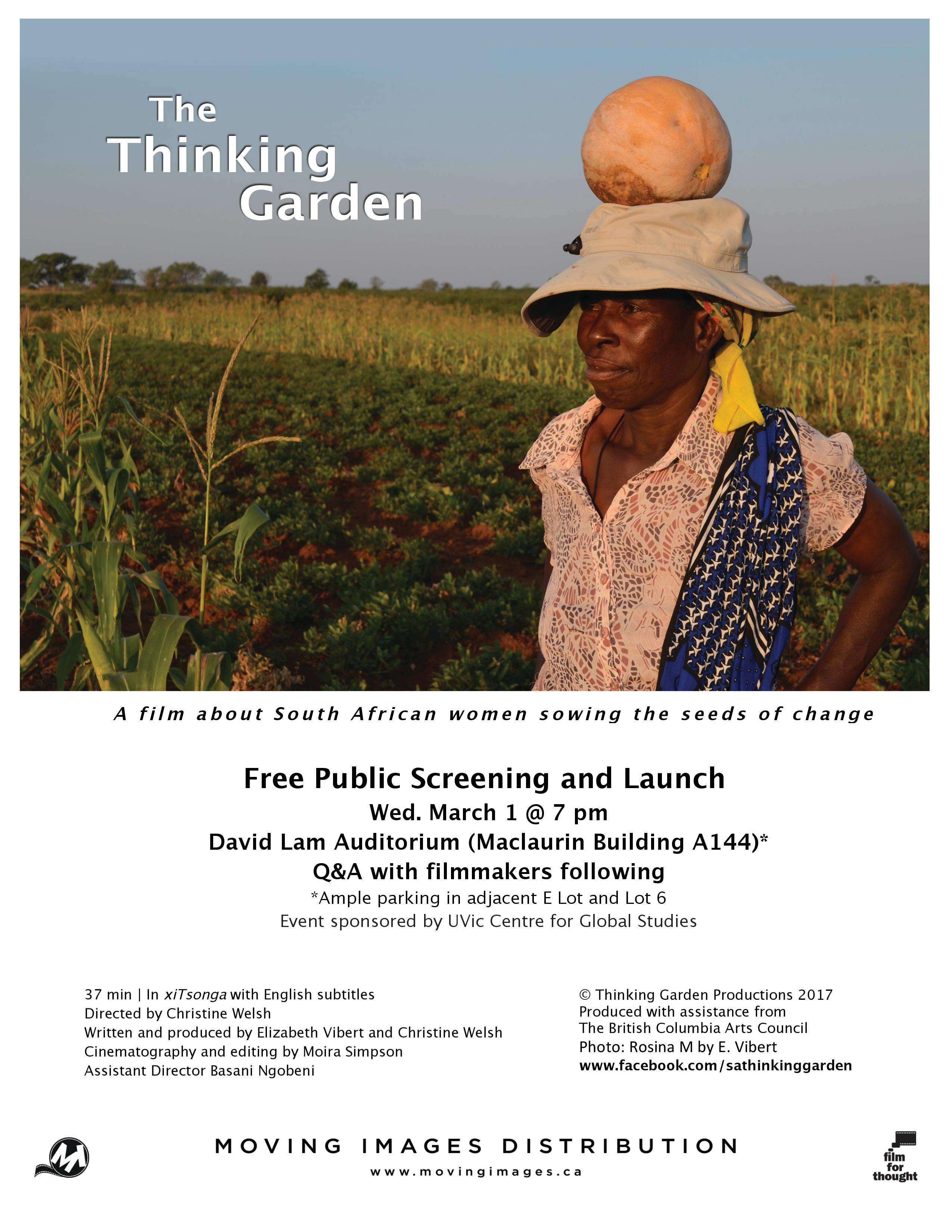 ---
We hope you, our generous supporters, are able to join us for this free public screening.
Reviews from small community screenings around BC: 'I feel reverence' 'Passionate' 'This is a film for Africa – governments need to see this film'  'Beautiful and inspiring' …
2 days ago
Excited that The Thinking Garden is off to Malaysia! kleff.my/
10th Kuala Lumpur Eco Film Festival
Got an inspiring and urgent environmental message to share? Submit your film today.
4 Likes
The Thinking Garden shared a Page.
1 week ago
So excited to be selected for the Paris Lesbian and Feminist Film Festival - Paris en novembre http://www.facebook.com/Cineffable-101128133261457/
Cineffable
Cineffable : association non mixte à but non lucratif pour soutenir et promouvoir l'expression culturelle des femmes et des lesbiennes, de lutter contre toute forme de sexisme, racisme et homophobie.http://www.cineffable.fr
4 Likes
2 weeks ago
Delighted to be an official selection of the Toronto African Film and Music Festival. Catch 'The Thinking Garden' in Toronto August 24-26 - details soon http://www.torontoafricanfilmmusicfest.com/
13 Likes - 1 Comment
See more of The Thinking Garden on Facebook