The Thinking Garden - Overflow screening March 15!
By popular demand, a second screening of The Thinking Garden
Wednesday March 15 @ 7 pm
David Lam Auditorium, MacLaurin A144


  Elizabeth Vibert, Mo Simpson, Basani Ngobeni and Christine Welsh at the launch of The Thinking Garden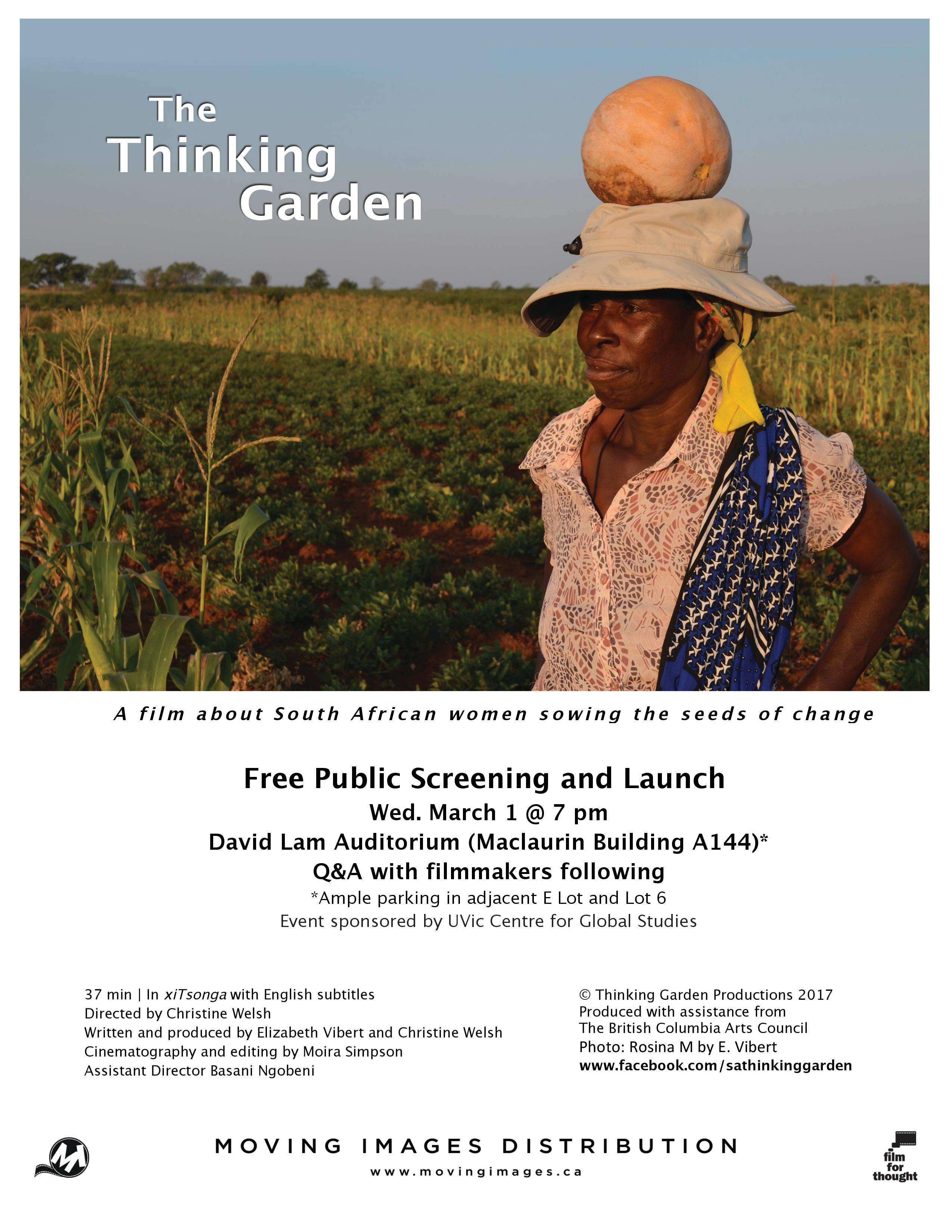 ---
We hope you, our generous supporters, are able to join us for this free public screening.
Reviews from small community screenings around BC: 'I feel reverence' 'Passionate' 'This is a film for Africa – governments need to see this film'  'Beautiful and inspiring' …
The Thinking Garden added 3 new photos.
1 week ago
Congratulations to the women of Hleketani Garden! The Thinking Garden has its African festival premiere this week (Jozi Film Festival Johannesburg), and its Asian and European festival premieres - Kuala Lumpur Eco Film Festival (KLEFF), Cineffable Paris - in a few weeks. Kudos Basani Ngobeni, Mphephu, Josephine, et al.
15 Likes - 1 Comment
3 weeks ago
Next up: Jozi Film Festival, 21-24 September, Johannesburg. African premiere! Asian premiere coming in Kuala Lumpur, October; European premiere in Paris, November
The Sixth Annual Jozi Film Festival - ...
Submissions for the sixth annual Jozi Film Festival (JFF) open on Monday 6 February 2017. As always, JFF is calling for feature films, short fiction ...
7 Likes
1 month ago
'The Thinking Garden' screens at 9 pm on Oct 28 in Kuala Lumpur's environmental film festival, KLEFF. Asian premiere!
10th Kuala Lumpur Eco Film Festival
Got an inspiring and urgent environmental message to share? Submit your film today.
9 Likes
See more of The Thinking Garden on Facebook