Behavioural Medicine (BMED) laboratory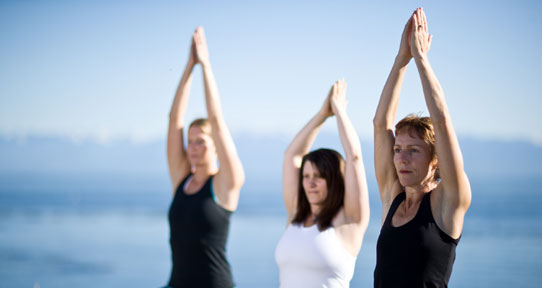 What is the Behavioural Medicine lab?
The Behavioural Medicine (BMED) lab is a research lab (director: Dr. Ryan Rhodes) within the School of Exercise Science, Physical and Health Education at the University of Victoria, Canada. Our mission is to produce and disseminate innovative and population-relevant physical activity and health research of the highest calibre within an environment that fosters collaboration, community, pride, and life balance.
Looking for...
Information about our lab and activities? Please choose from the left menu on this page.
Information about research projects and participation? Get participant info.
Information about BMED students? Get student info.
Physical activity of children and the perceived control of parental support
What else is missing from the equation? BMED explores how mothers perceive great import of physical activity for their children but they are inhibited by a low perception of control Rhodes, R.E., Berry, T., Craig, C.L., Faulkner, G., Latimer-Cheung, A., Spence, J.C. & Tremblay, M.S. (July, 2013). Understanding parental support of child physical activity behavior. American Journal of Health Behavior
Why are adults sedentary?
This soon-to-be published review looks at correlates of sedentary behaviour in adults. Rhodes, R.E., Temmel, C. & Mark, R. (in press). Correlates of adult sedentary behaviour: A systematic review. American Journal of Preventive Medicine.
Soon-to-be in bookstores
The BMED lab has been busy contributing to exercise textbooks and training guides. The following is a list of book chapters that will soon be on shelves: Nigg, C. R., Rhodes, R.E., & Amato, K. R. (in press). Determinants of physical activity: Research to application. Lifestyle Medicine. Taylor & Francis Group. Rhodes, R.E. & Kowalski, K. (in press). Skill building to promote physical activity. In Claudio R. Nigg (Ed). ACSM's Behavioral Aspects of Exercise. Lippincott, Williams & Wilkins. Rhodes, R. E. & Mark, R. (in press). Exercise adherence. In D. E. R. Warbuton (Ed.), Certified Personal Trainer. Canadian Society for Exercise Physiology.