Connect with us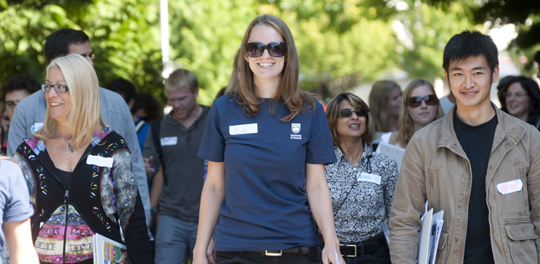 There are all kinds of ways that you can connect with UVic. Whether you're interested in coming to meet us and tour our campus, or you want to talk with a recruiter while we're in your neck of the woods, this is the page to find out more information.
---
Meet our recruiters
Our team of recruiters are here to be your personal advocate and your number one source for UVic information.  It's their job to answer any and every question you have, so don't be shy about getting in touch with your biggest goals, longest questions or deepest fears - they're here for you right now through your first day on campus.
Tune us in
Join the hundreds of new and incoming UVic students on our My First Year @ UVic Facebook group. Students use the group to get their questions answered and find roommates, band mates, textbooks and must-dos over the summer before they get here. You can also follow @MyUVic on Twitter for timeline updates and quips from students, faculty and staff.
---