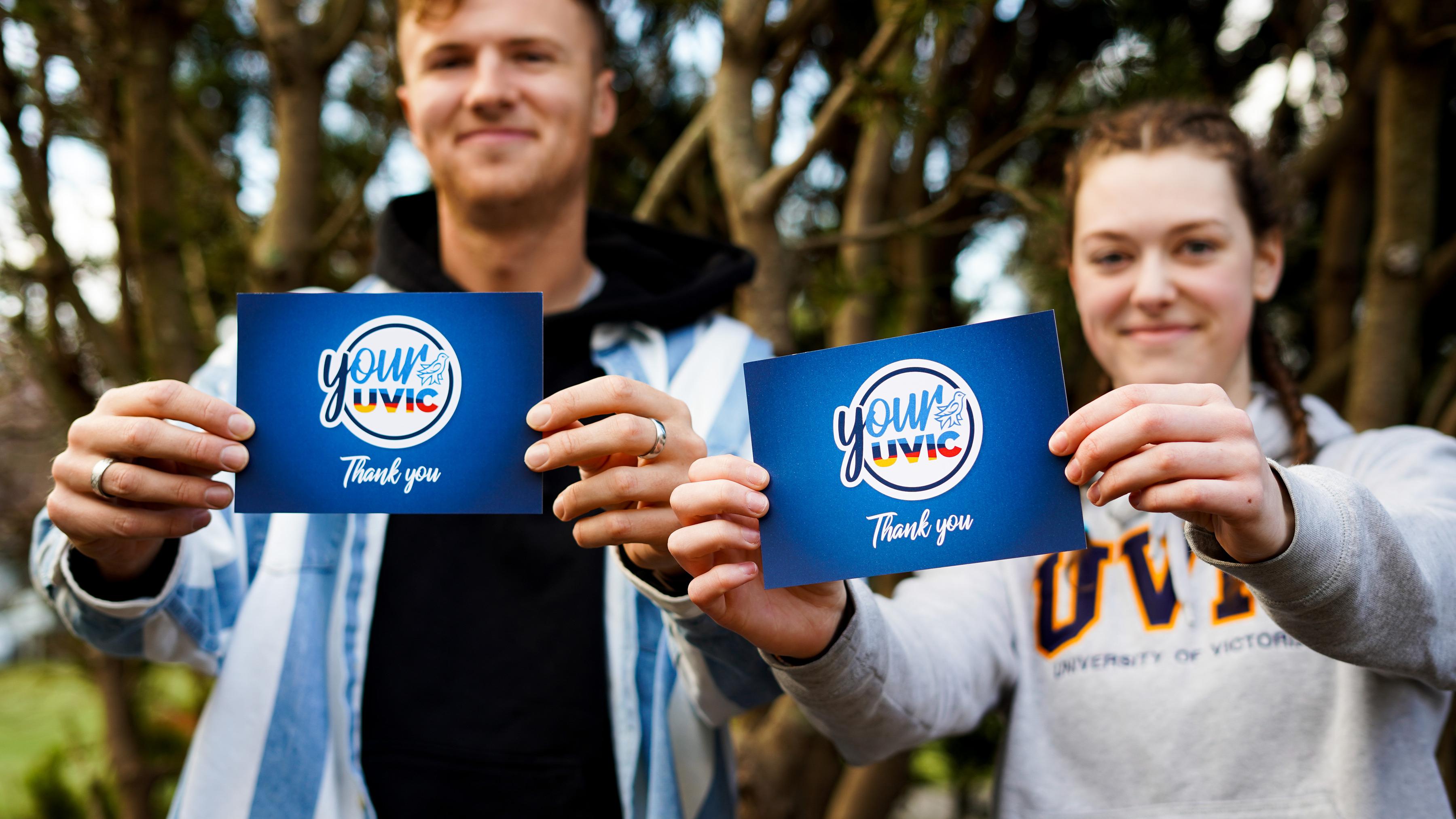 Impact Week
March 13-17, 2023
A week that celebrates the acts of kindness, generosity, and engagement that make UVic more accessible and enriching for everyone.
Celebrating your impact
Immerse yourself in stories of generosity: a student embarking on adventures and self-discovery thanks to donor funding, a professor supporting students facing food scarcity, and one of UVic's longest-contributing donors.  
If you have a story of a UVic student, club, faculty and staff, alumni or donor getting involved or giving back either on campus or elsewhere, tell us about it on socials and share the impact with #YourUVicImpact
Share your impact story
Know a student, professor, club or colleague who goes above and beyond? Share your gratitude for acts of kindness and generosity on the virtual gratitude board!
Thank you
Every facet of UVic has fingerprints of donor support and engagement all over it –from ground-breaking research initiatives to community outreach programs and of course, the campus we work, play and study on. 
Donor support has come a long way. During UVic's second annual Impact Week, students learned how donors have been supportive since the beginning.