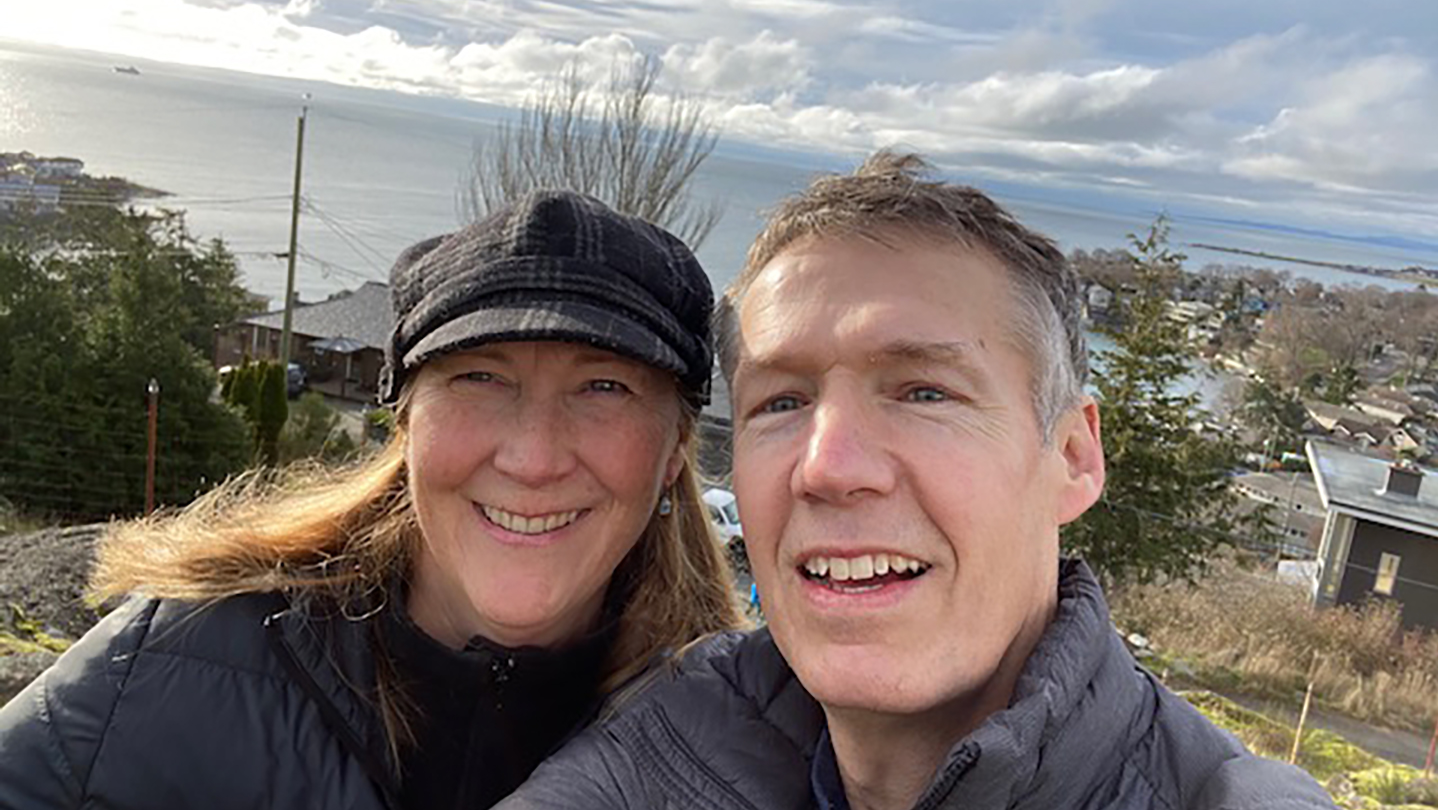 Allyson Hadwin is a monthly donor to the UVSS food bank and a professor in the Faculty of Education. She is passionate about student success and ensuring they have the tools, resources, and support to thrive during their learning experience and beyond. Recently, she's shared with faculty members, friends, and family about the importance of giving back.
How long have you been at UVic?

I've been at UVic for 20 years as of July, as a professor in the Faculty of Education teaching "Learning Strategies for University Success" and several graduate classes on Educational Psychology and Self-Regulated Learning.  
In addition to being a professor, you're also a UVic donor. What do you support through your donations?

My family and I give consistently to the Victoria Mustard Seed and more recently to the UVSS Food Bank through monthly payroll deductions.
What inspired you to give to the UVSS food bank?
My own experiences as a student: As a first-generation Canadian who was the first in my extended family to go to university, I remember how hard it was to study, work part-time and make the food budget stretch to the next paycheque, even with generous parental support—and not everyone has that. I remember how much I appreciated local families and professors inviting students to join their families for Sunday dinners. And I remember how grateful I was for cheap flats of packaged soup from Costco to get me through the last week of the month.


A scholarly commitment to student success. As a professor, my teaching, research, and service focus on student success. My work with undergraduate students in ED-D101, colleagues teaching first-year courses across campus, and graduate students conducting student success research, remind me that ALL students can thrive at university when they have (a) agency over their goals and paths, (b) skills and competencies for learning and (c) resources for nourishing their mental and physical health and well-being. Without consistent access to food, students do not have the basic resources to be successful. By making a monthly donation to the UVSS food bank, we hope to help reduce one barrier and set students up for success at university. 
A family commitment to supporting students. My husband, Chris, and daughters, Keira and Tara, and I often talk about how difficult it is for young people to live and thrive in Victoria. For many years, we provided cheap accommodation for students. Now, we have a daughter at UVic who needs to live in that accommodation, so supporting the UVSS food bank is another way for us to contribute. 
A colleague who modelled giving. When Dr. Carolyn Crippen, a beloved professor also in the Faculty of Education, passed away unexpectedly, I knew her loss would be felt throughout the Victoria community. She modelled servant leadership in everything she did, both personally and professionally. I wanted to honour her memory in a tangible way, so my husband and I decided to start making monthly donations to the Mustard Seed food bank in Victoria. This year, we extended that to the UVSS food bank as well.
What sparked the desire to share with your colleagues about supporting the food bank?

Everyone's worried about their jobs and their roles and their programs with proposed budget cuts, but these worries reverberate for students, too. When we're feeling unsettled in our workplace, it's even more important to be giving back because students are affected directly and even more than we are. Making a monthly donation off your paycheque, even for $5 each time, is manageable and something we can do that adds up. It's something we can do that makes a consistent difference in the lives of students. Students can't succeed if they're concerned about meeting their most basic needs. There's no need to have us here if students can't eat or live. They can't be successful if they aren't nourished. 
Through your donations and engaging in this advocacy, you're making a conscious effort to go beyond what's expected of you. How is UVic more than a job for you?

I wouldn't have this job if I didn't care about students. It was caring about students that took me back to do a Master's, that brought me back to do my Ph.D. It's what brings me to work every day. When you're talking about potential budget cuts and changes to programs, what brings me in the door is that I have students who are relying on me, and I have a role to play in helping them to be successful here and helping them to get the most out of their experience. That's why I come to work. It's why I do the research I do. All my service, teaching and research come together around wanting to support students. 
Donate to the UVSS Food Bank, online or through payroll deductions.
On-campus food supports for students: