David Harris Flaherty Undergraduate Student Library Scholarship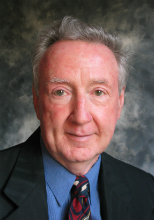 This $1000 scholarship was established in 2014 and named for donor David Harris Flaherty. It is awarded to an in-course, academically outstanding undergraduate student in any discipline.
Winning students submit an essay demonstrating how they have used library resources—print, archival, music, multimedia, or digital—for a class project, assignment, or research paper.
Eligible students must complete a 500-word essay explaining their use of library resources
The University Librarian's Office will nominate the recipient
Annual deadline is May 31
David Harris Flaherty
Born February 25, 1940, in Campbellton, New Brunswick, and raised in Montreal, David Harris Flaherty was an honours History graduate of McGill University and received both his MA and PhD from Columbia University. From 1965 to 1993, he taught at Princeton University, the University of Virginia, and the University of Western Ontario, where he was Professor of History and Law from 1972 to 1999, and became the first director of its Centre for American Studies (1984-89). His first book was Privacy in Colonial New England 1630-1776 (1972). In 1974, he started comparative public policy work in Europe and North America that led to a series of books, including Protecting Privacy in Surveillance Societies: The Federal Republic of Germany, Sweden, France, Canada, and the United States (1989). Among his numerous publications and academic work, he held fellowships and scholarships at Harvard, Oxford, Stanford, and Georgetown Universities, and was a Fellow of the Woodrow Wilson International Center for Scholars in Washington, DC, and a Canada-US Fulbright Scholar in Law.
In 1993, the British Columbia Legislature appointed David as the province's first Information and Privacy Commissioner, which he served until 1999, establishing the office into an internationally respected regulatory body in both freedom of information and privacy. After his distinguished service in that role, David established a busy consultancy, helping governments, public institutions, and businesses across Canada navigate their legal obligations. From 1999 to 2006, he was an Adjunct Professor in Political Science at the University of Victoria, which recognized him with an Honorary Doctor of Laws degree in 2018.
During his nearly thirty years in Victoria, David was a long-time board member, president of, and donor to Pacific Opera Victoria and a generous donor to many other arts and community organizations, including the Victoria Symphony, the Art Gallery of Greater Victoria, and the University of Victoria Libraries. Since its establishment in 2014, the David Harris Flaherty Undergraduate Student Library Scholarship annually recognizes one or more academically outstanding undergraduate UVic students. UVic Libraries is grateful for David's continuing legacy and gift to our students, and for recognizing the Libraries as essential partners in the research life cycle at the university.
Annual deadline: May 31
Eligibility: Returning UVic undergraduate students
Submit entries to: Complete the in-course scholarship application, available through My page. The online application is open April 1–May 31
For more information, please contact libraryscholarships@uvic.ca
Read the winning essays in the UVicSpace collection for this award

2023: Erin Mugford; Bella (Nhien) Nguyen
2022: Felicity D'Souza; Sophie Groves; Cheri Pottinger
2021: Kiara Hosie; Rachel Li; Miriam Dumitra
2020: Jessica Zaza; Caitlin J. Wareing-Oksanen
2019: Megan Ingram; Jamie Oosterhuis
2018: Paige Gelfer; Emma Gillespie
2017: Rebecca Steel
2016: Lorinda Fraser
2015: Elizabeth Gerow