Katherine Burnett Newman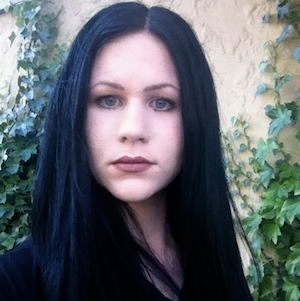 Program
PhD, Political Science
Supervisor
Warren Magnusson
Contact
burnettk@uvic.ca
Katherine Newman (née Burnett) studies political theory, political economy, and urban politics. She is currently a PhD student in the Department of Political Science, where she previously also completed her MA (2013).
Katherine researches relationships between economic globalization and urban government, with a particular focus on citizenship, governmentality, and urban space. She also studies theories of sovereignty, the state, and citizenship, as well as the city in political thought.
Katherine holds a Joseph-Armand Bombardier CGS Doctoral Scholarship (2014-2017). In 2013, she received the Graduate Paper Award from the Urban Geography Specialty Group of the Association of American Geographers for her research on gentrification in Vancouver. Katherine is often preoccupied with questions of power and resistance, but in her spare time she enjoys travelling and exploring cities. 
Burnett, Katherine. 2014. "Commodifying Poverty: Gentrification and Consumption in Vancouver's Downtown Eastside." Urban Geography 35(2):157-176.
Newman, Lenore L. and Katherine Burnett. 2013. "Street Food and Vibrant Urban Spaces: Lessons from Portland, Oregon." Local Environment 18(2):233-248.
Book Chapters
Burnett, Katherine and Lenore Newman. 2014. "Urban Policy Regimes and the Political Economy of Street Food in Canada and the United States." In Street Food: Culture, Economy, Health and Governance, edited by Ryzia De Cássia Vieira Cardoso, Michèle Companion, and Stefano Roberto Marras, 46-60. New York: Routledge.
Burnett, Katherine. 2015. Review of The Politics of the Encounter: Urban Theory and Protest under Planetary Urbanization, by Andy Merrifield. Urban Geography. DOI:10.1080/02723638.2014.995526
Burnett, Katherine. 2105. Review of Global City Challenges: Debating a Concept, Improving the Practice, edited by Michele Acuto and Wendy Steele. International Journal of Urban and Regional Research 39(1): 175-176.