Mischa Weisz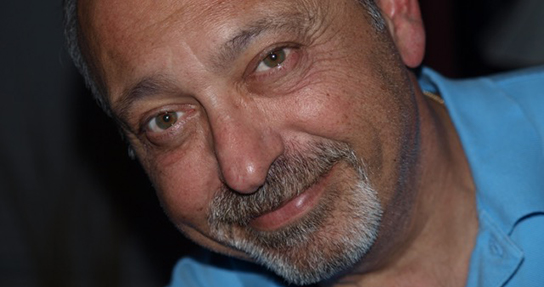 A giving story with no end
This story starts with a fateful diagnosis, a terminal illness cutting a life short. And a successful entrepreneur forced to consider his life values and translate them into a legacy.
Or perhaps the story starts in the 1950s with Mischa's parents, survivors of the Holocaust, coming to Canada with hope of a new life and a safe place to raise a family. Bringing their two sons up to realize that circumstance can make or break people and that survival takes strength, courage and sometimes a little help from others. 
Maybe it began later with Mischa as a single father. Working relentlessly out of the basement to get his business off the ground while his children were being cared for upstairs. 
Whichever way the story begins, these chapters are woven into the legacy Mischa created. The Mischa Weisz Foundation (which is now co-managed by his only brother, Guido) is founded on two principles. First, that youth are our future and we should invest in them deeply, if we want to make the world a better place. And second, while people may be trapped in unfortunate circumstances, or disadvantaged by complex factors, all of us have potential within us.
Mischa's legacy
Mischa Weisz was born with an enterprising spirit. As a teen he couldn't wait to leave home, and school, to begin building his own empire. Many years later he found his winning entrepreneurial project, and spent almost 10 years growing it into a very profitable business.
Guido Weisz says Mischa ran his business like the captain of the Starship Enterprise. "He knew he needed a strong and competent crew, so he would give people the tools they needed to empower themselves," he says. "The same philosophy lies behind the projects we fund."
The foundation has helped many charities across the country, supporting lunches for children, high school scholarships, respite for parents of sick kids, children's camps, homeless shelters, and health organizations.
"With all our distributions, we look at how we can help individuals or families by providing that extra something that could make a big difference to their lives," says Guido.
Supporting former youth in care
When Guido heard about the University of Victoria's Youth in Care fund for students formerly in government care, he immediately saw an alignment with the foundation. So he asked the university if there was a piece missing, if the foundation could provide that "extra something" to students struggling to secure a post-secondary education.
He was told how tuition was just a slice of the expenses students face. He learned how rent, groceries, books and other school supplies all add up. He heard how students were working two or three jobs just to survive, and exhaustedly cramming school work into the early hours of the morning. He discovered that a laptop, or even an ink cartridge, could be the item so very needed by a student who has no one to ask for a gift or a loan.
When Guido discovered these things he saw how his brother's leadership principles—giving people the tools they need to empower themselves—could be applied at UVic through an endowed bursary to support living costs—the Mischa Weisz Foundation Youth in Care Cost of Living Bursary. It is the first time the foundation has entered into a long-term relationship with an organization, and the gift has already helped many students who may have been forced to quit university without that help. It has also stimulated other gifts from donors who were inspired by the opportunity to provide such meaningful and vital support.
In the end?
Because the fund at UVic is endowed, this support for former in youth in care will exist in perpetuity. And Guido hopes the students who receive the bursary will not only go on to lead successful lives, but will become a community of alumni who give back to UVic to help the next generation of students like them.
Which means that, however this story starts, Mischa and Guido's decisions have ensured it will have no end.