Steve Douglas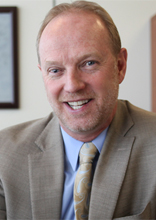 Position
Vice President
Investor Relations, Suncor Energy Inc.
Steve Douglas joined Suncor in 1990 after a decade spent teaching elementary school in Canada and Europe.
He's held senior commercial and operational roles with Suncor in Canada, Australia and the United States. His leadership excellence includes chemicals, retail, supply, distribution, sales, marketing, business development and stakeholder relations.
In 2011 he was appointed Vice President Investor Relations for Suncor Energy Inc., making him responsible for all Suncor investor relations activities.
Links of interest