Malkolm Boothroyd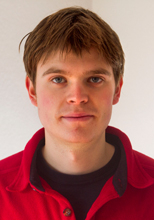 Position
Volunteer Organizer
Divest UVic
Malkolm Boothroyd is a volunteer organizer with Divest UVic, and a Geography and Environmental Studies undergrad.
Malkolm has been an activist since age eight, when he dressed up as a caribou calf and joined a rally against British Petroleum's plans to drill for oil in the calving grounds of the Porcupine Caribou Herd. Since then he's been involved with many climate justice campaigns, primarily through the Canadian Youth Climate Coalition.
Malkolm was a member of the Canadian Youth Delegation to the Cancun and Durban climate summits and helped run the artistic venues at the PowerShift 2012 and PowerShift BC youth climate gatherings.
Links of interest