University Systems help centre

Standard technology solutions
Technology Solutions Centre: Audiovisual technologies
Departments interested in purchasing audiovisual technologies are encouraged to contact the Technology Solutions Centre, where media analysts can assess requirements, recommend solutions, acquire audiovisual equipment, provide demonstrations, and answer questions regarding audiovisual configurations. Please email tsc@uvic.ca to arrange a consultation.
The University of Victoria recommends the following standard audiovisual equipment.
Display technologies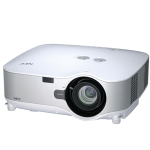 Projector accessories
Projector mount (CBM UPRO-1)
Projector security kit (CBM UPRO-KIT)
Ceiling flange (Pierless ACC570)
Screen accessories
Wall bracket (Da-Lite No. 6)
Display accessories
Fixed wall mount for 60" display (Chief XSMU)
Fixed wall mount for less than 60" display (Chief LSMU)
Tilt wall mount for 60" display (Chief XTMU)
Tilt wall mount for less than 60" display (Chief LTMU)
Audio technologies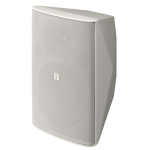 Presentation technologies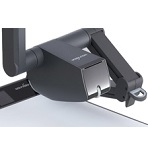 Desktop Video Collaboration
Other technologies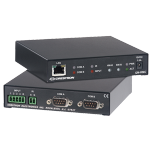 Classroom media control system (Crestron QM-RMC)
Larger media control system installation (Crestron CP2e and additional modules)
Standard 42" AV cart (Bretford A2642)
---
Contact information
If you would like a demonstration or more information about the equipment listed above, please contact the Technology Solutions Centre to arrange a consultation:
Email: tsc@uvic.ca
Telephone: 250-853-3572
In person: Clearihue C143
Hours of operation: 9:00 a.m. – 4:00 p.m. Monday through Friday
---
Frequently asked questions
You will get modern, reliable audiovisual technology which is tested and known to be fully compatible with the university's technology infrastructure.
You will be able to get assistance from our media analysts who are trained to fully support and troubleshoot standard audiovisual technology.
Using standard equipment in classrooms and meeting spaces allows presenters to easily and confidently transition between locations without having to learn how to use a variety of equipment.
Please send an email to
tsc@uvic.ca
with detailed information about what kind of equipment you want to purchase. Be sure to include the building and room number of the location where you plan to install the equipment.
Click on a link in the drop-down menus above to learn more about a piece of equipment, including benefits and technical specifications. Alternatively, you can email
tsc@uvic.ca
with any questions or queries you might have.
Please advise us when you find damaged screens, projectors with burnt-out bulbs or other malfunctioning equipment by submitting an on-line report, emailing uvicav@uvic.ca, or calling Audio Visual Services at 250-721-8292.