Germanic Studies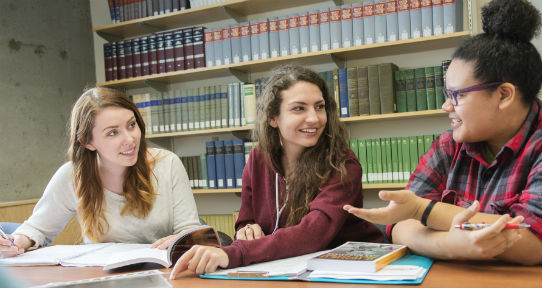 Would you like to build your German language proficiency, explore new cultures and worldviews, and study or work in a German-speaking country? We offer a learning experience that is both challenging and fun.
Our award-winning faculty members offer various experiential learning opportunities - from staging a theatre production in German to supervising hands-on undergraduate research projects to providing field schools in Europe.
Whether you would like to become a program student or just take a course as an elective, you will find our courses in Germanic Studies provide you with life-long learning skills that give you a competitive edge. 
Want to know what's interesting right now? Join the German Club Facebook page!