Share our commitment. Bring justice to life.
Learn how to impact change with our flexible and innovative programs. Choose from the standard program or one of three specializations in our Bachelor of Social Work program, or develop critical skills with one of our three distinct Master of Social Work programs.
Learn in a supportive environment that promotes equity, respect, responsibility, curiosity, collaboration, risk-taking and creativity.
Learn where you live
Complete your BSW courses through on-campus/distance education delivery or by distance education. You can choose to complete the program by taking a combination of on-campus/blended learning courses and distance education courses.
BSW Undergraduate Student Anthony Norman given a civic service award from the Victoria Police

---
BSW Undergraduate Student Frances Woodcock places 2nd in the UVic Diversity Writing Contest with her work Heart and Bone

---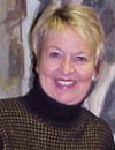 Associate Professor Barbara Whittington is a recipient of a 2014 Provost's Advocacy and Activism Award. Also, here is Barbara's article in the UVic Familty Centre "News & Views" monthly newsletter, her Times Colonist letter regarding mail-delivery cuts, and her Times Colonist letter in support and solidarity of PEERS.

---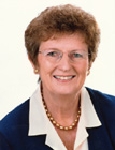 Congratulations to our very own June Preston, Adjunct Assistant Professor for receiving an award at the last BCASW annual general meeting "Heroes of our Profession".  On behalf of our school, we honour you and thank you for your contributions to strengthening our Social Work profession! 
---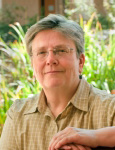 Professor Susan Strega receives the SSHRC Insight Development Research Grant for her research The Other Side of the Equation: Researching Male Customers of Street Sex Workers.
---
Assistant Professor Cathy Richardson produces Breaking Through Structural Violence: Metis 101.
Related Links:
---
Distance Education Program Director Dora Leigh Bjornson is interviewed for The Ring -  Day in the life: Dora Leigh Bjornson.
---
Senior Instructor Yvonne Haist intervenes at the Northern Gateway Pipeline Hearings.
---

Adjunct Profesor Deborah Rutman studying approaches to reduce youth homelessness.

Related Links:
Defend Our Coast
Green Peace Canada
---
Idle No More at UVic - January 10th Rally.