Share our commitment. Bring justice to life.
Learn how to impact change with our flexible and innovative programs. Choose from the standard program or one of three specializations in our Bachelor of Social Work program, or develop critical skills with one of our three distinct Master of Social Work programs.
Learn in a supportive environment that promotes equity, respect, responsibility, curiosity, collaboration, risk-taking and creativity.
Learn where you live
Complete your BSW courses through on-campus/distance education delivery or by distance education. You can choose to complete the program by taking a combination of on-campus/blended learning courses and distance education courses.

Saturday June 10, 2017, the UVic School of Social Work is hosting "Francis Dick, Kwakwaka'Wakw Artist Art Gallery & 'Spirits of the Forest' Mask Dance. 
-Art Gallery & Reception at 6:00pm in the First Peoples House Ceremonial Hall, UVic. 
-Mask Dance at 7:30pm in the Farquhar Auditorium, UVic. 
-Tickets are $25 (tickets.uvic.ca or 250-721-8480)
-Proceeds to support Indigenous Students at UVic.
---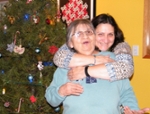 UVic study by Cheryl Aro, a Sessional Instructor and Indigenous Field Education Coordinator in the School of Social Work, explores dementia care among First Nations communities.
---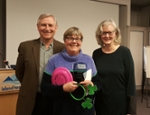 On March 16th, 2017, Dianne and Michael from BCASW presented UVic School of Social Work Professor Emerita, Pam Miller with the CASW Award for Distinguished Service. The evening was fun and lively just like our Pam!
---
Transnational Social Work:  Mehmoona Moosa-Mitha, Associate Professor in the School of Social Work, provides insight on a feminist perspective of transnational social work. Audio clip (42 minutes)
---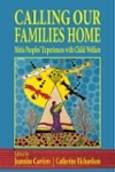 Faculty Professor
Jeannine Carriere
and Adjunct Associate Professor,
Catherine Richardson
, co-author the recent book
Calling Our Familes Home: Métis Peoples Experience with Child Welfare
---