International Student Awards
Many international students don't have access to the bursaries and other sources of financial aid available to domestic students. The new International Student Award makes education more accessible to students from overseas. It helps ensure UVic is a thriving, global community of ideas and talent.
Thanks to generous donors who contributed to this new award, UVic was able to give out more than $6,600 in 2022 to six students who needed support.
Below, you will hear about three students who were directly impacted. These individuals' lives were changed thanks to the generosity of UVic donors. 
Tarek Alakkad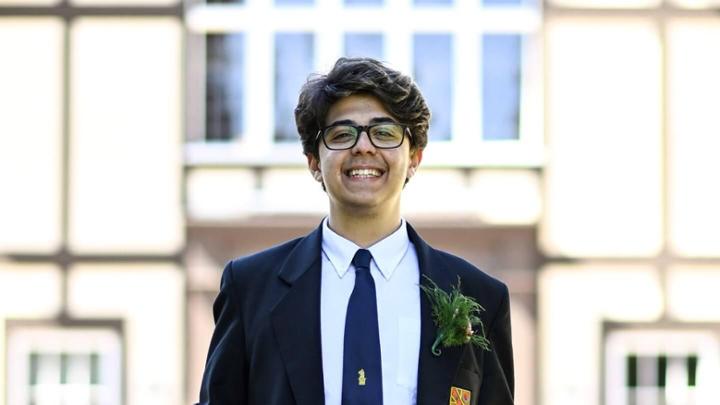 Tarek Alakkad is a second-year computer science student from Syria. His parents knew the only clear path for them to leave Syria was through their son's education. So Tarek came to Canada, alone, to attend boarding school on a scholarship. That school then provided funding for Tarek to study at UVic, but it unexpectedly ended in May of 2022, and Tarek was left in a vulnerable and unstable position. If he returned to Syria, he would lose all he had worked towards and could face compulsory military service. Thanks to you, the International Student Support Award assisted Tarek during this time.
"My first thoughts were, I'm going back home after being here for so long. When that dawned on me I was really scared, anxious… I didn't know what to do. I biked over to the student aid office at UVic. They told me there is some funding that could be available. So I applied to as many awards as I was eligible for.

Education has not only expanded my knowledge, but also offered me safety and protection from horrific circumstances. This fund has significantly helped me continue to pursue my dream of living a better life and not going back to rubble and an uncertain future. That's what this means to me."
Indiana Nani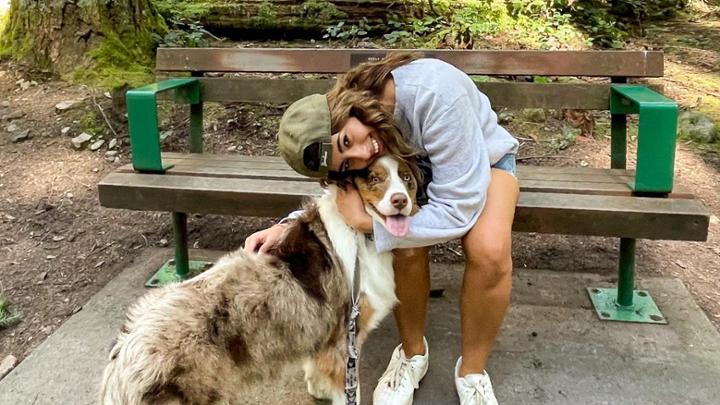 Originally from Mexico, Indiana Nani moved to Canada for high school. She's currently in her first year at UVic, studying humanities. When she graduates, she would like to work in a field where she can help immigrants and refugees, and rescue as many dogs from shelters in Latin America as possible! Your gift relieved some pressure on Indiana while she was struggling with health issues.
"I take school very seriously and always try to get good grades, but I do feel bad for my parents who are always saving for me to study in Canada. When I got this award, I was able to cover some of my own expenses and feel like I am making my own effort.

I've found it really hard to get a job while at school, not only due to my autism, but because I've been struggling with an eating disorder. When you have a mental illness, money worries can feel like another struggle on top of that. So the fact that someone is helping you with that takes some of the pressure away."
Moyo Adeoye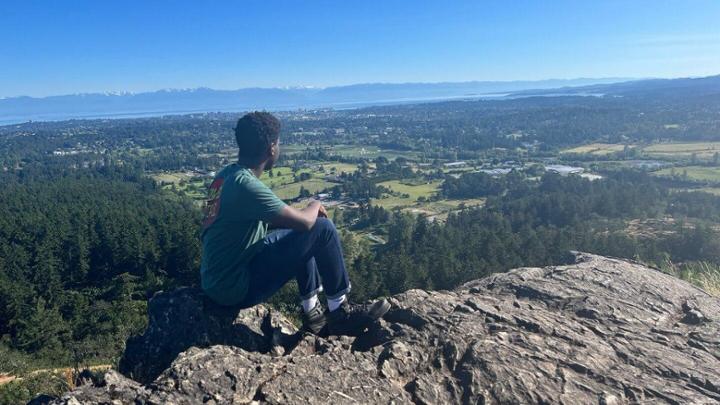 Moyo Adeoye is a first-year mechanical engineering student from Nigeria. Moyo needed additional funds for tuition, but his parents were worried about him getting a job while trying to maintain good grades. They knew of other families whose kids studying in Canada had lots of stress and anxiety, and wanted to avoid that for Moyo. Thanks to support from donors, Moyo can cover his tuition and focus entirely on his studies. His financial situation has improved now since he began his first co-op placement.
"One thing I've learned from this experience is that the support is out there, but you need to look for it. Even though I am new to Canada and kind of a stranger, there are people thinking about people in my situation. I've realized there are people living here who have been in my situation who are now financially able to give.

Sometimes it's hard to see the impact of what you are doing, so I hope my first-hand experience shows that. The result is that your support makes someone like me want to help future students in my situation."
Support international students
Inspired to make a gift to support this fund?