On November 29, 2022, alumni, community members, employees and students came together to donate, participate in events and unlock dollars towards the Giving Tuesday goals. All those actions combined to make a big difference across campus—contributing to student-led initiatives, research that strengthens communities, and programs that change lives.
 Giving Tuesday is over for 2022 and the sprinkles have all been counted!
Results from Giving Tuesday 2022
Thank you
UVic student Sam Frew dances her way across campus to share about what happened on Giving Tuesday and thanks donors, students and community members for the impact they made.
Priority funds
See how much was raised for each priority fund during Giving Tuesday 2022.
Alumni Relations
Alumni fund
Gifts to this fund support student activities, promote community engagement, and improve campus life through the Alumni Association's grant program.
Total raised: $1,108
CanAssist
Assistive Technologies
Help improve the quality of life for community members living with disabilities through life-changing technologies. 
Total raised: $5,825
Chair in Transgender Studies
Scholarships and fellowships
Support trans+ undergrad and grad students. Gifts drive social change and improve the well-being of trans, nonbinary, two-spirit, and other gender-diverse people.
Total raised: $11,536
Continuing Studies
UVSS student food bank
Gifts help undergrad and grad students meet their basic needs by providing access to food and other hygiene essentials. Demand for the food bank tripled in 2022.
Total raised: $8,982
Education
UVicEd Student Equity Advocates
This student group aims to build a more equitable and inclusive environment in the Faculty of Education. Gifts help them offer free and accessible educational opportunities that focus on anti-racism and decolonization. 
Total raised: $7,801
Engineering
2030 Initiative
By supporting this initiative, you're contributing to community outreach initiatives for girls interested in STEM, awards and mentorship programs for students, and industry partnerships to engage women students with employers as they transition to the workforce.
Total raised: $6,872
Equity and Human Rights
Equity and Human Rights Outreach Fund
Create spaces for inclusive conversations. Support UVic's EQHR office to work with the Faculty of Fine Arts to put on a new play by Thembelihle Moyo It's Just Black Hair during Black History Month.
Total raised: $2,760
Fine Arts
Student community impact award
Recognize students who have demonstrated an outstanding effort in a community-engaged creative activity in Greater Victoria.
Total raised: $3,703
Grad Studies
Campus sustainability fund
Empower students, faculty, and staff to spearhead sustainability initiatives on campus. For example, funding energy or water saving programs, or sustainability learning opportunities.
Total raised: $1,189
Gustavson School of Business
Dean's Innovation fund
Support hands-on learning by providing students with real-world opportunities that enhance their business education.
Total raised: $5,633
Human and Social Development
Youth in care living expenses
Support students with lived experience in care by offsetting their expenses, such as computers, books, and housing.
Total raised: $4,504
Humanities
Travel and learning scholarship
Help make exchange programs and field schools more accessible for undergrad students in humanities.
Total raised: $10,204
Indigenous Academic and Community Engagement
Native Student Union
Contribute to Indigenous student-led events and programs, a student space with services, and advocacy for Indigenous student success and wellness.
Total raised: $3,970
Law
The Law Centre
Give law students first-hand experience in fact investigations, preparing for trials and hearings, and appearing in court while supporting access to justice for low-income and vulnerable clients.
Total raised: $7,380
UVic Libraries
Digital Initiatives
Provide students, faculty, staff, and community members with access to cutting-edge digital resources, including digitized archives, laptop loans, and workshops promoting digital literacy.
Total raised: $6,867
Division of Medical Sciences
Neuroscience graduate student association
Provide a variety of resources that support students in the Division of Medical Sciences neuroscience program with relationship building with peers, professors and professionals.
Total raised: $1,556
Ocean Networks Canada
Ocean Networks Canada
Fund research that will cut emissions and mitigate climate change, like the ground-breaking Solid Carbon project. Your support will make waves around the world.
Total raised: $1,667
Science
Science Rendezvous
Bring together students and researchers with local community members in a compelling event promoting STEM (science, technology, engineering and math). Help get kids in grades K-12, families and educators excited about STEM while UVic students showcase their research.
Total raised: $2,806
Social Sciences
Experiential learning
Equip social sciences students with the knowledge and skills they need to tackle real-world challenges by participating in exchange, field school, and co-op placement programs.
Total raised: $2,649
Student Affairs
Student meal share program
Help reduce food insecurity for students. Every $50 donated supports another student experiencing food insecurity.
Total raised: $4,966
UVic Research
Research Accelerator Fund
Support innovative answers to the climate crisis by offsetting costs for student entrepreneurs who are developing prototypes for climate solutions.
Total raised: $3,875
Vikes
Alumni Association bursary for active, healthy living
Support the physical and mental health of students by offsetting the costs of a fitness membership to the Centre for Athletics, Recreation and Special Abilities (CARSA).
Total raised: $1,403
Central funds
Pathways to education
Help students wherever the need is greatest, including through entrance scholarships, awards for international students, and low-barrier support for Indigenous students.
Total raised: $2,532
Central funds
Giving Tuesday fund
Contribute to student clubs and student-led initiatives that directly benefit the university experience. 
Total raised: $14,976
Unlock challenges
Alumni challenge
The first $5,000 donated by UVic grads will unlock an additional $5,000 for priority funds.
  Unlocked: $5,000
Participation challenge
When 500 people make a gift, an additional $2,400 will be unlocked for the priority funds.
  Unlocked: $2,400
Donation matching challenges
Thanks to our generous matching donors, there was matching money available for some of the priority funds. 
  Unlocked: $28,900
Sponsorship challenges
$10,000 in sponsor money will be unlocked through alumni and student engagement on Giving Tuesday.
  Unlocked: $10,000
Giving Gram-alanche
This challenge for the UVic community sprinkles kindness and impact across campus. A record-breaking 1,163 Giving Grams were sent on Giving Tuesday and Thank You Thursday. This means that approximately 1-in-5 UVic employees sent or received a Giving Gram!
This is the final leaderboard for the 2022 Great Giving Gram-alanche Challenge:
In top place this year is the department of Human Resources (HUMR)
Hot on their heels in second place is the Office of the Vice-President Academic and Provost (VPAC)
Maintaining third place in the race is the Development Office (DEVT)
In fourth place is UVic Communications + Marketing (UCAM)
Rounding out our leaderboard this year is a team who have been on the board since week 1, the School of Environmental Studies (ENVI)
Thank you to everyone who took part.
About Giving Tuesday
UVic has been participating in Giving Tuesday since 2016. Since then, the event has generated over $728,531 for a variety of programs and projects across the entire university—including student aid, clubs, community-focused programs, research seed funds and much more.
After the consumerism of Black Friday and Cyber Monday, Giving Tuesday is a day to focus on giving back. But more important than the individual donations, Giving Tuesday is a chance to see how much we can achieve in 24 hours when we come together for the causes we care about at UVic.
Why the sprinkles?
The sprinkles theme is a fun way to demonstrate how many small acts of giving (and taking part) contribute to the UVic experience.
What does Giving Tuesday fund?
Each year, campus partners select a fund for Giving Tuesday. These different projects and programs may support students or research within an academic area. Or, they could support UVic initiatives in the wider community. All donations to these funds, no matter the size, will make a big difference in the success of the program or project. 
Explore the 24 funds for this year by theme:
Sponsors & partners
Thank you to our sponsors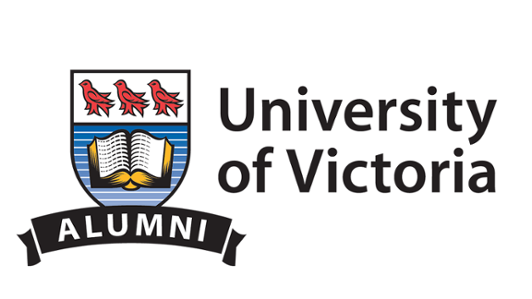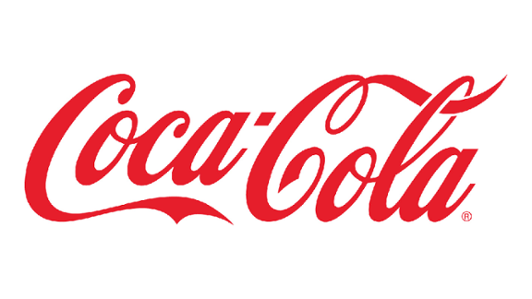 Thank you to our partners
Blink Printing
Felicita's
OneCard
Phoenix Theatre
UVic Bookstore
UVic Distribution Services
UVic Facilities Management
UVic Food Services
UVic Libraries
UVic Student Society (UVSS)
UVic Systems
Vikes