Save the date!
Join us on Nov. 30, 2021 for 24 hours of giving back to causes and projects that make UVic a more accessible and enriching experience.
What is Giving Tuesday?
Globally, Giving Tuesday is a celebration of philanthropy that inspires people to give back to causes they are passionate about.
At UVic, Giving Tuesday brings together alumni, community members, faculty, staff and students to donate, participate in events and unlock dollars to reach our goals. The sprinkles aren't just for fun! They show how all your actions combined make a big difference across campus—contributing to student-led initiatives, research that strengthens communities, and programs that change lives.
Countdown challenges
The countdown is on! Visit this page on November 30 to add sprinkles and help us reach our Giving Tuesday 2021 goals. Until then, check out our countdown challenges.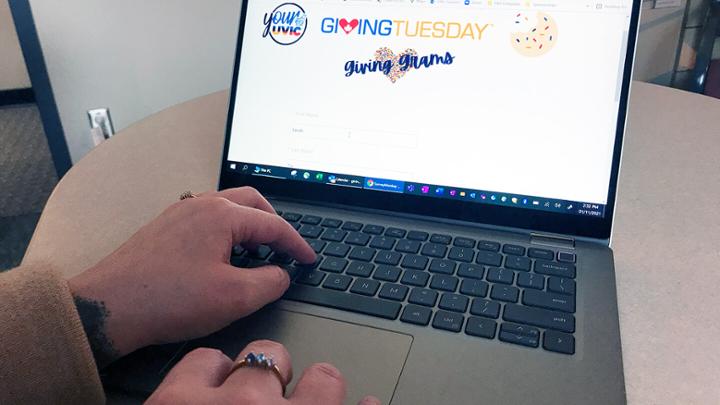 Giving Gram-alanche
Send a message of positivity to someone in your life with a $5 (minimum) donation. Along with the message, your recipient gets to apply the donation to the Giving Tuesday priority fund of their choosing.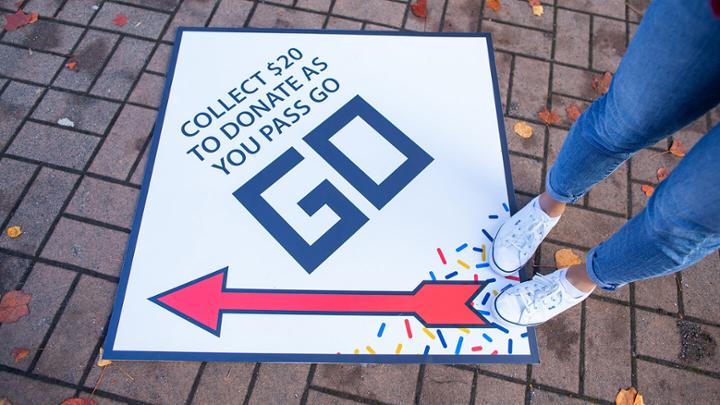 Online Philanthr-opoly
Play this fun online game of Philanthr-opoly to learn how Giving Tuesday impacts our campus, students and community AND be entered to win one of ten UVic Alumni prize packages.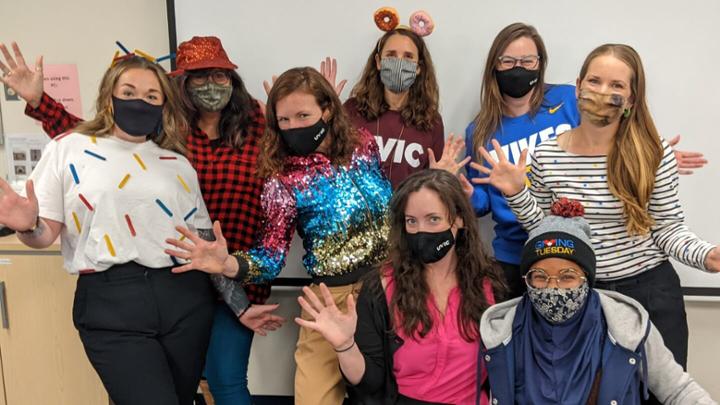 Sprinkle Tuesdays
Every Tuesday in November you can enter to win a Giving Tuesday prize pack by wearing bright UVic coloured gear or dressing up in a sprinkle theme and sharing it with #AddSprinklesUVic.
Giving Tuesday 2021 events
About Giving Tuesday
UVic has been participating in Giving Tuesday since 2016. Since then, the event has generated over $399,600 for a variety of programs and projects across the entire university—including student aid, clubs, community-focused programs, research seed funds and much more.
After the consumerism of Black Friday and Cyber Monday, Giving Tuesday is a day to focus on giving back. But more important than the individual donations, Giving Tuesday is a chance to see how much we can achieve in 24-hours when we come together for the causes we care about at UVic.
Why the sprinkles?
The sprinkles theme is a fun way to demonstrate how many small acts of giving and taking part contribute to the UVic experience.
What does Giving Tuesday fund?
Each year, campus partners select a fund for Giving Tuesday. These different projects and programs may support students or research within an academic area. Or, they could support UVic initiatives in the wider community. All donations to these funds, no matter the size, will make a big difference in the success of the program or project.
Looking for ideas and tools for sharing Giving Tuesday in your area?