Albert Loucks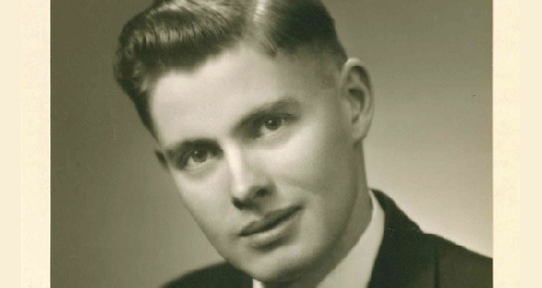 Advancing humanity in more ways than one
Albert Loucks lived a colourful life. A successful businessman, he also believed strongly in the importance of scientific research and education as the drivers of human advancement. This led him to found a legacy at the University of Victoria.
Born on 24 April 1929 as the first child of six to parents Albert Vinton and Letitia Emily Hunter, Albert was raised in the rugged and beautiful Haliburton County of Ontario. While he grew up working on the family farm, his parents were strongly committed to their children's education and encouraged each of them to "go as far as you can." Albert took this to heart and, after graduating from Lindsay Collegiate Institute, he studied forestry at the University of Toronto before switching to chemical technology at Central Technical School. He soon landed a job at General Electric in the paint division, rising to the position of foreman during his time there between 1951 and 1964. He then capitalised on his achievements and experience, establishing Shamrock Paints in King City, Ontario. Completely unaided, he manufactured and marketed a variety of paints to central and southern Ontario.
Just before moving to King City in 1954, Albert met and married Margaret Mary O'Leary, and eventually they raised six children together. He carved out time to travel throughout North America and, on one trip in 1960, journeyed to British Columbia. The province made a lasting impression on him and forty years later Albert moved to Victoria. He continued to cultivate his love of big band music here and was a steady investor in the stock market until his death in 2008.
Albert lived his parents' values by pursuing an education and striving to improve his lot in life. His legacy encourages future generations of UVic students to do the same. In his Will, he established the Albert Loucks Bursary through a bequest to provide financial assistance to UVic graduate students studying in the areas of computer science, physics or engineering.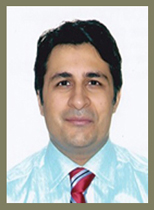 Reza Harirforoush is just one of those students. He believes the field of research is the key to his own personal advancement and to that of humanity in general.
Born and raised in Iran, Reza felt the pull to mechanical engineering. In the early 2000s, he completed both his Bachelors and Masters degrees in that field before leaving his home country for Vancouver. He completed another Masters in mechatronics at Simon Fraser University in 2012. In 2013, Reza moved to Victoria to begin his PhD and do an in-depth study of Canada's pulp and paper industry. "I strongly believe the research project fits all my interests," he says. "It complements my educational and research background and helps me for my future career goal."
Reza says he has profited emotionally from the Albert Loucks Bursary as well: "This award has fortified my will, my belief in myself." And that's just what Albert envisioned.
For more information on donating to UVic, please contact mgrlegacydev@uvic.ca or 250-721-8967.
Follow @UVicPlanGiving