Your UVic's Giving Tuesday

Giving Tuesday is a global celebration of philanthropy that inspires people to support their favourite causes in any way they can. At UVic, Giving Tuesday is where small acts of philanthropy add up to make a big difference to our campus, students and community - much like sprinkles being added to a cookie or cupcake.
On Tuesday, December 1st, 2020, the worldwide UVic community demonstrated their support for the university by giving back and paying it forward in Project Add Sprinkles.
Your generosity and engagement sprinkled impact right across campus, supporting over 20 critically important programs and initiatives, ranging from student supports, mental health and wellness programs, COVID-19 research and community outreach. Thank you for supporting Your UVic. 
It is never too late to add sprinkes! 
No matter which fund you support, you can rest assured that your investment will support student lead initiatives, research that strengthens communities, and programs that change lives both on and off campus.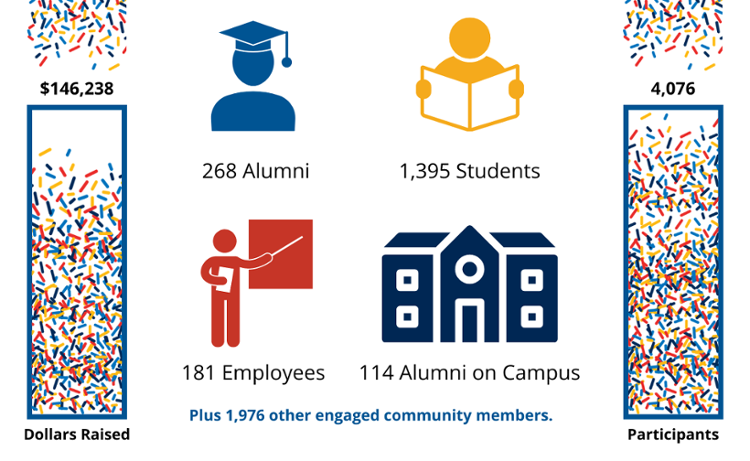 A special thank you from the President
 Want to learn about Your UVic's Giving Tuesday? Email givingtuesday@uvic.ca.