Digital Initiatives Fund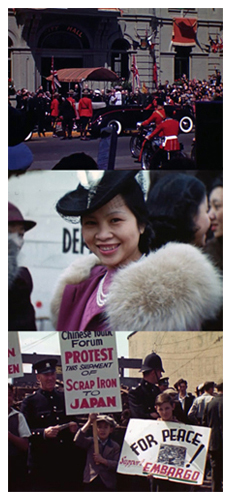 Three current projects to augment the library's Digital Collections highlight how donor support helps the university to continue to provide fascinating and colourful insights into Victoria's history. Thanks to contributions to the Digital Initiatives Fund, interested researchers and community members can now go online to view the VicPD mugshot books, the British Colonist newspaper archive and the Mathew Ko films, which provide rare colour footage of historical Victoria (see stills on right).
The Ko films were donated in 2013 by Mathew Ko's daughter Ms. Valerie Ko, and with the assistance of artist and writer Robert Amos, RCA. In 2016, UVic Libraries organized the digitization of the films by Preservation Technologies' The Media Preserve. 
"These projects represent just a fraction of the unique material held in the UVic Archives. Donations to the Digital Initiatives Fund help us to continue to make local history and culture freely available online." - Lisa Goddard, Associate University Librarian.