Faculty and staff directories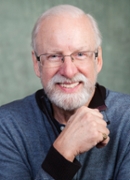 James Anglin, BA (Car.), MSW (Brit. Col.), PhD (Leicester)
Phone: 250-472-4644
Email: janglin@uvic.ca
Visit James Anglin's web page
Research interests: Assessment of education and training needs in human services, parent education and parent support, qualitative research approaches, grounded theory, international child and youth care, residential child and youth care, quality assurance in child and family services, child advocacy and youth in care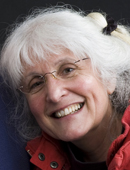 Sibylle Artz, BA, MA, PhD (UVic)
Phone: 250-721-6472
Email: sartz@uvic.ca
Visit Sibylle Artz's web page
Research interests: The theory practice relationship in human and social development, the process of reflection in action, at risk children and adolescents, adolescent females' use of violence, youth violence prevention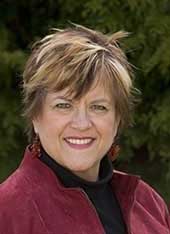 Jessica Ball, BA (UBC), MA, MPH, PhD (UC Berkeley)
Phone: 250-472-4128
Email: jball@uvic.ca
Visit Jessica Ball's web page
Watch Jessica Ball's Faces of UVic Research video
Research interests: Cultural ecologies of child development, Indigenous children and families, early childhood care and development, father involvement, community-based research partnerships, early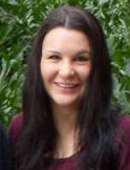 Sandrina de Finney, BA, PhD (UVic)
Phone: 250-721-6372
Email: sdefinn@uvic.ca
Visit Sandrina de Finney's web page
Research interests: Processes of racialization and youth identities, Aboriginal, ethnic minority and immigrant youth, youth participation in practice and research, community development and community-based practice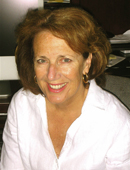 Marie Hoskins, BA (UBC), MEd, PhD (UVic)
Phone: 250-721-7982
Email: mhoskins@uvic.ca
Visit Marie Hoskins' web page
Research interests: Adolescent girls' development/eating disorders, family counselling, identity issues
Valerie Kuehne, BScN (Alta.), MEd (Loyola), MA & PhD (Northwestern)
Phone: 250-472-5474
Email: vkuehne@uvic.ca
Visit Valerie Kuehne's web page
Research interests: Intergenerational caregiving, child development & human development through the life course, multidisciplinary practice with children and families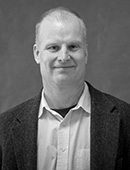 Doug Magnuson, Ph.D. (University of Minnesota)
Phone: 250-721-6479
Email: dougm@uvic.ca
Visit Doug Magnuson's website
President, Child & Youth Care Educational Accreditation Board of Canada
Research interests: how professionals think about and use data in their practice, qualitative and quantitative methods for evaluating and interpreting practice; youth transition conferencing; street-involved youth; child welfare.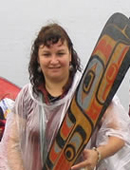 Shanne McCaffrey, B.Ed., (U of S) M.A. (UVic)
Phone: 250-721-7989
Email: smccaffr@uvic.ca
Research interests: Law and human services work, Indigenous psyche in relation to land and territory, Indigenous interests in protected areas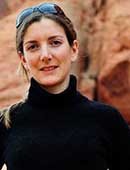 Janet Newbury, B.A., (Ottawa) M.A., (UVic) P.h.D., (UVic)

Email: newburyj@uvic.ca
Visit: ceihub.com/
Research interests: community economies; diversity and intercultural relations; human change processes; intergenerational civic engagement; qualitative research methods; social justice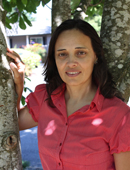 Veronica Pacini-Ketchabaw, BA, MEd (York), PhD (Toronto)
Phone: 250-721-6478
Email: vpacinik@uvic.ca
Homepage: http://www.veronicapaciniketchabaw.com/
Visit Veronica's webpage at the Unit for Early Years Research and Developmenthttp://web.uvic.ca/%7euccr/
Visit Veronica's Common Worlds Childhoods and Pedagogies Research Collective webpagehttp://www.commonworlds.net/
Research interests: early childhood studies, common worlds childhoods and pedagogies, (post)colonial and ecological relations in early childhood, decolonizing strategies in early childhood pedagogies, children's relations with places and materials, multispecies relations, children's geographies.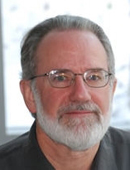 Alan Pence, BA, MS (Portland St.), PhD (Ore.)
Phone: 250-590-0999
Email: apence@uvic.ca
Visit Alan Pence's web page
Research interests: Early childhood education, care and development (ECCD); child, community and social development; Indigenous ECCD; promoting capacity in the context of international development.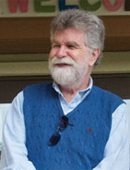 Greg Saunders, BA, MA (UVic)
Phone: 250-721-7990
Email: gsaunder@uvic.ca
Research interests: Peer helping/mentoring, professional development, individual and group process training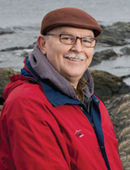 Daniel G. Scott, BA, MA, PhD (UVic)
Phone: 250-472-4770
Email: dgscott@uvic.ca
Visit Daniel G. Scott web page
Research interests: Children and adolescent spirituality, spiritual development and the lives of early adolescents. Qualitative research: poetic inquiry, autoethnography and narrative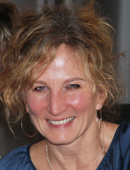 Jennifer H. White, BA (UVic), MA, EdD (UBC)
Phone: 250-721-7986
Email: jhwhite@uvic.ca
Visit Jennifer White's web page
Research interests: Youth suicide prevention; ethics; discourses of professionalism; constructionist methodologies; collaborative research; narrative practices; professional development; praxis-oriented pedagogy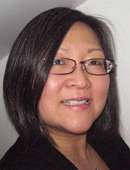 Jin-Sun Yoon, BA, MEd (UBC)
Phone: 250-721-6471
Email: jsyoon@uvic.ca
Visit Jin-Sun Yoon's web page
Research interests: Intersectional diversity training, cultural identity development, racialized settler/Indigenous relations
Name
Area
Contact

Dr. Gordon BarnesPhD (York), Emeritus professor


Substance use
Families, child and youth care

Dr. Roy Ferguson

PhD (Alberta), Emeritus professor

Children's health care and child life practice/environmental design
Children with disabilities/special needs and their families
Distance education and educational collaboration

Dr. Frances Ricks
PhD (York), Emeritus professor

Ethics in child and youth care
consciousness, presencing and ethical practice
Name
Area

Olatunde Adekola

PhD (Surrey),Adjunct assistant professor

Early childhood development (ECD)
ECD operational research and education

Carol Amaratunga
PhD (Guelph), Adjunct associate professor

Health
Women's and family issues

Jophus Anamuah-Mensah
EdD(UBC), Adjunct assistant professor

Anne Becker
PhD (Harvard), MD (Harvard), Adjunct associate professor

Cultural mediation of body image and eating disorders in Fiji
Social transition and risk for eating disorders in Fiji
Global mental health

Nancy Bell
PhD (Glasgow), Adjunct assistant professor

Human rights, with emphasis on child and youth rights
Socio-legal research and human rights
Social policy analysis
Human rights monitoring and implementation
Public services redress structures
Non-traditional remedies and institutional responses to human rights violations
Institutional ethnography

Jeremy Berland
MSW (British Columbia), Adjunct assistant professor

Working with families where neglect is a concern
Outcome measurement in child welfare
Workload measurement
Organizational culture

Natasha Blanchet-Cohen
PhD (Victoria), Adjunct assistant professor

Child and youth agency, participation and resiliency
Children's rights
Community youth development
Child youth friendly cities, governance and planning
Environmental action and young people
Child-centered evaluation

Larry Brendtro
PhD (Michigan), Adjunct assistant professor

Strength-based assessment, treatment and education
Building resilience in youth at risk
Indigenous youth in the dominant culture
Building positive youth cultures
From coercive to restorative climates with troubled youth
The resilient brain

Roy Brown
PhD (London), Adjunct professor

Quality of life for people with disabilities and their families
Evaluation of disability service programs
Mental imagery amongst persons with disabilities
Applying research to practice in the disabilities field
Research design in applied research

Catherine A. Cameron
PhD (London), Adjunct professor

Cross-cultural studies of verbal deception: Canada/China/Japan/USA comparisons
Young children's stress reactivity to a moral choice
Ecological studies of development in cultural context: The early years in Canada, Thailand, Italy, UK, Peru, USA and Turkey
Day in the life of resilient adolescents in eight locations around the globe: Four communities in Canada paired with communities in India, China, Thailand and South Africa
Young children's telephone discourse with family members: Relationships with emergent literacy
Evaluation of school-based violence prevention, especially gender-sensitive interventions
Resilience during transitions: Early childhood years, early adolescence, and the transition to university
Teenagers' perceptions of intimate relationships

Grant Charles
PhD (Victoria), Adjunct associate professor

Child welfare
Young carers
Community partnerships
Field education and supervision

Margaret Dabor
PhD (Sierra Leone), Adjunct assistant professor

Curriculum development
Training and policy in Africa
Focus on early childhood development (ECD)
Girl-child education

Enid Elliot
PhD (Victoria), Adjunct assistant professor

Bridging theory and practice in early childhood
Research that involves children under six, under three, as researchers
The complexities of infant and toddler care
Natural play spaces in early childhood programs
The narratives of early childhood educators
Children's play, learning and engagement in the outdoors

Nigel Fisher
PhD (McMaster), Adjunct assistant professor

International development
Children affected by armed conflict
Public policy
Public policy
Fragile states
Poverty and insecurity
Innovation and development
Comparative development of Canada's Aboriginal communities and countries of the global South

Leslie T. Foster
PhD (Toronto), Adjunct professor

Child/youth health and welfare policy development and decision making
Youth health and development indicators
Mapping health and development indicators
Issues related to knowledge transfer for improved decision making

Thom Garfat
PhD (Victoria), Adjunct assistant professor

Residential CYC practice
The therapeutic use of daily life events
Engagement with families in CYC practice
Relational CYC practice
Self in CYC
Outcomes that matter in working with young people and families
The application of the circle of change

Kiaras Gharabaghi
PhD (Dalhousie), Adjunct assistant professor

Life-space intervention
Residential care and treatment
Education experiences of children and youth in care
Social pedagogy models of care
Community-based interventions in an international context

Rebecca Gokiert
PhD (Alberta), Adjunct assistant professor

Early childhood measurement and evaluation
Validity of screening and assessment processes and tools
Cross-cultural approaches to screening and assessment
Mixed methodologies and community-based research and evaluation

Nevin Harper
PhD (Minnesota), Adjunct assistant professor

Outdoor and adventure-based activity
Children and nature
Experiential teaching and learning
Mixed methods and program evaluation
Leadership

John Hart
PhD (Southern California), Adjunct associate professor

Gender studies/men's issues
Fathering
Indigenous traditional healing
Meditation training for youth health and well-being

Elizabeth Jones
PhD (Southern California), Adjunct assistant professor

Learning through play
Emergent curriculum
Active learning for adults
Online learning
Peacemaking

Sylvia Kind
PhD (UBC), Adjunct assistant professor

Early childhood curriculum
Children's artistic and expressive languages
Studio research and the role of the atelier in early childhood
Art practice as living inquiry

Philip C. Lancaster
PhD (Ottawa), Adjunct assistant professor

Child soldiers
Children affected by armed conflict
Sexual and gender-based violence

 Political philosophy
Genocide

Kofi Marfo
PhD (Alberta), Adjunct professor

Early child development, including care and education
Development science and social policy
Socio-cultural contexts of human development
Parent-child interaction
Early intervention: program efficacy
Critical analysis of applied research
Cognition, learning, and instruction
Evaluation of educational interventions/innovations
Mental retardation/developmental disabilities
International perspectives in developmental practice

Gord Miller
PhD (UVic), Adjunct assistant professor

Child and youth health promotion
Social welfare services and policy development
Community youth development
School as a setting for health promotion
Social determinants of health
Adolescent health
Collaborative action research
Evaluation models and approaches

Wayne Mitic
EdD (State, NY), Adjunct assistant professor

Utilization-focused evaluation as it pertains to health promotion programs and services
Health promotion planning as it relates to chronic disease prevention

Peter Moss
MA (London), Adjunct associate professor

Early childhood services
Relationship between early years services, schools, and free-time services
Workforce in services for children and young people
Leave policies for parents
Relationship between care and employment

Michelle Neuman
PhD (Columbia), Adjunct assistant professor

International early childhood care and development
Child and family policy in comparative perspective
Education politics and policy
International education development
Program evaluation

Janet Newbury

PhD (UVic), Adjunct assistant professor

Intergenerational and intercultural engagement
Community-based approaches to economic and social development
Social justice
Suicide prevention
Disability
Working across differences
Participatory action research
Qualitative research methods

Augustine Bame Nsamenang
PhD (Ibadan, Nigeria), Adjunct assistant professor

 Africa's future hope - children and youth

Esther Oduoluwu
PhD (Ibadan), Adjunct assistant professor

Early childhood development (ECD)
Education and literacy

Carmen Rodriguez
PhD (Victoria), Adjunct assistant professor

Aboriginal childrearing practices
Aboriginal worldviews
Bilingual education
Identity and child development across cultures
Multicultural approaches to teaching and learning

Shlomo Romi
PhD (OISE), Adjunct associate professor

Non-formal education, qualification of workers and residential schools
Psychological assessment, custody cases and psychological characteristics of dropout and delinquent youth
Youth in distress, training workers and therapeutic intervention

Blythe Shepard
PhD (UVic), Adjunct associate professor

Rural youth
Families and children living with Fetal Alcohol Spectrum Disorder
Training/Supervision of helpers
Narrative methodology
Child and family responses to natural disasters

Hans Skott-Myhre
PhD (Minnesota), Adjunct assistant professor

Globalization
Radical youthwork
Youth subcultures
Philosophy of child and youth studies
Body practices and creative force of childhood and youth
Children, youth and popular culture
Qualitative and ethnographic research methods
Post-colonial/post-capitalist subjectivity

Victoria Smye
PhD (British Columbia), Adjunct assistant professor

Access to mental health and addictions care
Inequities in access to mental health and addictions care with a particular focus on Aboriginal peoples and women
Long term health effects for women leaving intimate partner violence
Aboriginal women's experiences of leaving intimate partner violence
Suicide prevention

Carol Stuart
PhD (Victoria), Adjunct associate professor

Professional practice standards
Evidence based practice
Youth resilience and youth at risk
Participatory research and qualitative approaches to research

Beth Blue Swadener
PhD (Wisconsin-Madison), Adjunct professor

Decolonization of research in cross-cultural contexts
Cultural diversity and an early childhood education
Inclusion of children with disabilities
Homelessness international context/street children and youth
Social policies affecting children and families

Affrica Taylor
PhD (New Sounth Wales), Adjunct professor

Geographies of childhood

Settler colonial place relations

Common worlds childhoods and pedagogies (see webpage: www.commonworlds.net)

Children's multispecies relations

Indigenous childhoods and ontologies

Bruce Tobin
PhD (Washington), Adjunct assistant professor

Expressive therapies
Child abuse and trauma
Effects of television on child development
Issues in inter-cultural counselling in First Nations communities

Steve Van Bockern
EdD (South Dakota), Adjunct professor

Youth placed at risk
Strength-based classroom discipline
Personal and professional development
Best practice teaching and school leadership
Emotional intelligence
Resiliency

Emily Vargas-Baron
PhD (Stanford), Adjunct associate professor

National-level policy planning for integrated early child development
Children's needs and responsive programs in crisis and post-crisis nations
Educational policy planning and systems development
Systems for planning, coordinating, and evaluating national-level integrated early child development systems
Early chid development training systems, curriculum, and materials development
Parent education systems
| | | |
| --- | --- | --- |
| Name | Professional interests | Contact |
| Janet White, BA, MSc (Nova) | Therapeutic relationships in child and youth care practice; clinical supervision; professional recognition | maya@vip.net |
Katherine Woodhouse, Academic Administrative Officer
BA (UVic)
Phone: 250-721-7980
Email: kwoodhou@uvic.ca
---
Kathy Harrison, Adviser
BA (UVic), MA (UVic)
Phone: 250-721-7984
Email: cycadvising@uvic.ca
---
Miriam Curtis, Practicum Coordinator
BA (UVic), M. Ed. (U. of Toronto)
Phone: 250-721-6475
Email: mcurtis@uvic.ca
---
Michelle Koroll, Practicum Coordinator
BA (UVic), MA (UVic)
Phone: 250-721-6371
Email: mkoroll@uvic.ca
---
Christine Shelton, Program Director of Distance and Distributed Learning
BA (Mount Saint Vincent University), M.Ed. Adult Education (MSVU)
Phone: 250-721-7988
Email: cshelton@uvic.ca
---
Caroline Green, Distributed Learning and On-Campus Program Assistant
Phone: 250-721-6278
Email: greenc@uvic.ca
---
Natalie Kelt, Distributed Learning and On-Campus Program Assistant
BA (UVic), B. Ed. (UVic)
Phone: 250-721-6278
Email: kelt@uvic.ca
---
Debbie Robinson, Assistant to the Director
Phone: 250-721-7979
Email: drobinso@uvic.ca
---
Sandra Curran, Assistant - Graduate Program
Phone: 250-472-4857
Email: scurran@uvic.ca
---
Shelley Henuset, Graduate and Undergraduate Program Assistant and General Enquiries
Phone: 250-721-6278
Email: shenuset@uvic.ca