Ring Road Loyalty Circle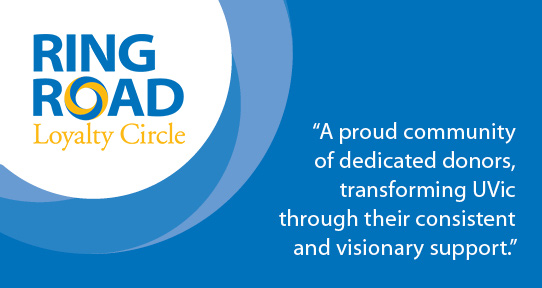 We're so proud of our special community of loyal donors who choose to give to UVic year after year that we created this group, the Ring Road Loyalty Circle.
Your loyalty—the fact that we can count on you year after year—means more to us than the dollar value of your gift. It's your continued contributions that enable UVic to maintain its extraordinary academic environment, its commitment to dynamic learning, and its dedication to having vital impact on people, places and planet.
More information about the Ring Road Loyalty Circle will be posted here soon.