Approving an EPAF
Electronic/online personnel forms (EPAFs) can be approved from the payroll website. 
Forms for approval are listed under the Current section of the Approver Summary page.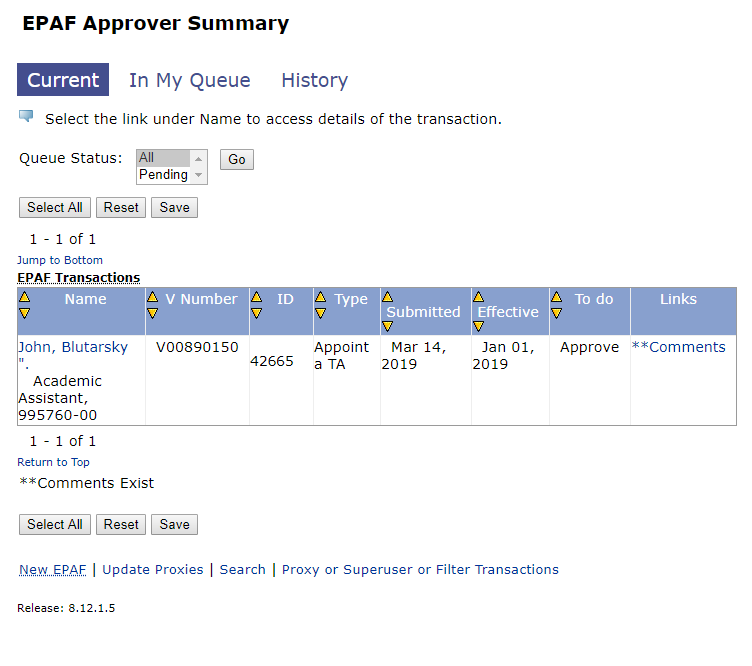 By clicking on the employee name, you are taken to the form details screen. On the details screen, review the fields including the budget, hours, and the courses entered. The information that was entered on the wizard can be found in the comments section of the details screen. The fields glossary contains information on all of the EPAF fields and their meaning. 
Select "approve" to approve the form as entered, or "return for correction" to send the form back to the originator. You can also add a comment through the "add comment" link. Comments can be read by the originator, yourself, and the Payroll department. 
Once you have approved the form you will receive a message that it is complete. The form then travels to Payroll where the team will "Apply" the form to the HR/Payroll system. 
Reviewing old forms
Submitted forms are found in the "History" tab of the Approval Summary page. These will stay in this section until cleaned out by the Payroll department (a schedule for removal has not yet been established, so no older forms will be removed).