Vice-President Academic and Provost
Dr. Valerie S. Kuehne, Vice-President Academic and Provost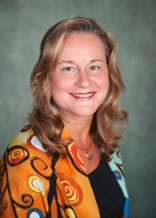 Phone: 250-721-7013
Fax: 250-721-7216
Email: provost@uvic.ca
University of Victoria, PO Box 1700 STN CSC
Administrative Services Building (ASB), A265
Victoria BC V8W 2Y2 Canada
Administrative and professional experience
Valerie is the Vice-President Academic and Provost.  Over her 29 years at the University of Victoria, Valerie has served in a variety of administrative roles including Vice-President External Relations, Associate Vice-President Academic Planning and Director of the School of Child and Youth Care.  She has played a central role in the development of new teaching and research programs across the University. 
As Provost she is responsible for providing academic leadership to the University.  Positions reporting to her include three Associate Vice-Presidents (Academic Planning; Faculty Relations and Academic Administration; Student Affairs), 11 Deans, Head of the Division of Medical Sciences, the University Librarian, and the Executive Director of Academic Resource Planning. Valerie is a full professor with tenure in the School of Child and Youth Care in the Faculty of Human and Social Development. She obtained her PhD and MA at Northwestern University; she also holds an MEd from Loyola University of Chicago and a BSc in Nursing from the University of Alberta. Valerie's research concentrates on intergenerational relations through the life cycle and she has collaborated with researchers across the globe.  For nine years, she participated as an instructor at the annual Senior University Administrators Course – Canada's foremost professional development program for senior university administrators.
Working and living in Greater Victoria and southern Vancouver Island for more than two decades, Valerie has participated on numerous community initiatives and served on various Boards, including the Greater Victoria Development Agency and Leadership Victoria.  She enjoys making her community a better place, is a frequently sought-out mentor for women, and thoroughly enjoys the creative process involved in kiln-forming glass. 
Member, Executive Council
Chair, Deans' Council
Chair, Integrated Planning Committee
Chair, Enrolment Management Working Group
Chair, REACH Award (Harry Hickman and Gilian Sherwin teaching awards)
Co-Chair, Priority and Governance Review Council
Co-Chair, Campus Planning Committee
Co-Chair, Negotiation Coordination Committee
Member, Senate
Member, President's Leadership Council
Member, Senate Committee on Agenda and Governance
Member, Joint Senate Board Retreat Committee
Member, Senate Committee on Planning
Member, Senate Committee on University Budget
Reporting to the president and vice-chancellor, the vice-president academic and provost is the senior vice-president. When the president is absent or unable to act, the vice-president academic and provost is acting president. The vice-president academic and provost has overall responsibility for all of the activities of the office of the VP Academic and Provost (VPAC).
The heads of academic units report to and through the vice-president academic and provost; the reporting relationships are outlined in our organizational chart. Through the board of governors, the vice-president academic and provost has responsibility for faculty appointments, faculty salary awards and faculty development. Through the director, she also has responsibility for the operation of the Learning and Teaching Centre. The adviser on information technology and the adviser on women report to the vice-president academic and provost. All human resource matters related to UVic faculty are the provost's responsibility, including approval of all forms of leave.