Provost's Diversity Research Forum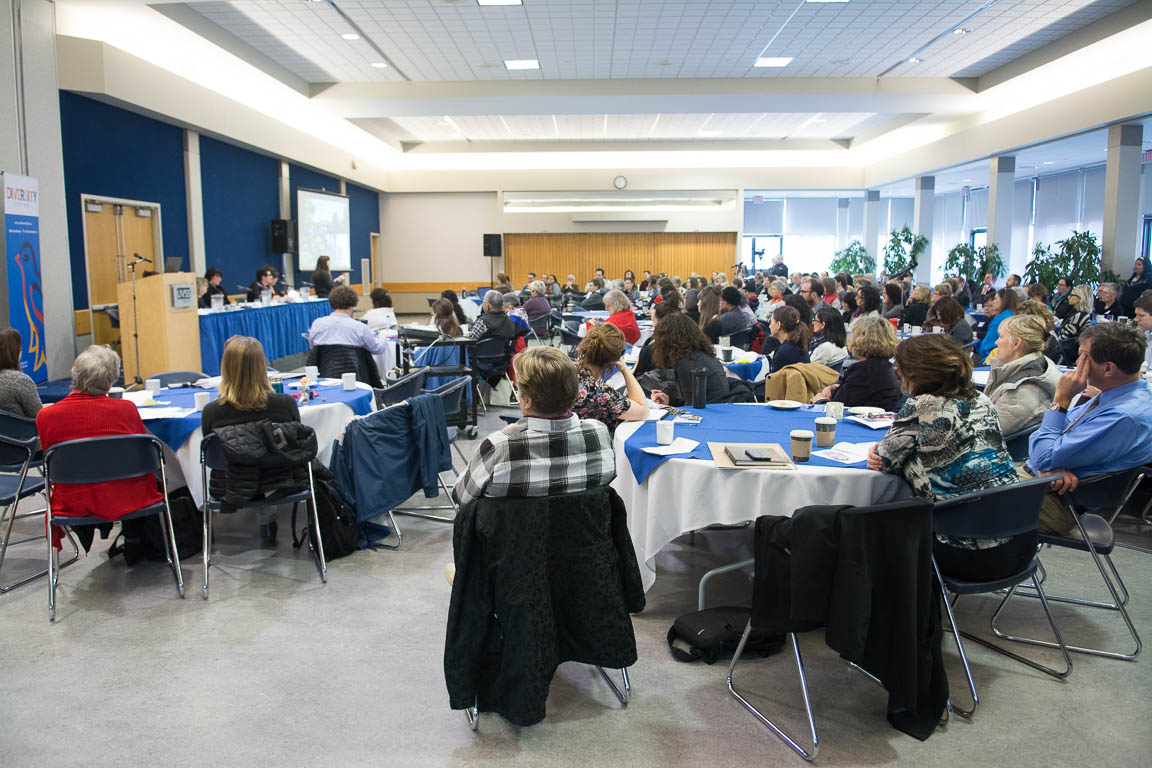 The Provost's Diversity Research Forum offered UVic and the surrounding community a decade of courageous conversations that explored assumptions, privileges and prejudices behind learning in all its forms. Carrying a particular focus on research in keeping with the role of the Vice-President Academic and Provost's portfolio, the conference visibility for equity and diversity initiatives and connections among those engaged in this work.
With UVic's recent reorganization and renewal of equity and diversity responsibilities, we are taking time to review and renew all initiatives associated with equity and diversity. Recognizing the difficulty of replicating the un-repeatable work of the Diversity Research Forum, the Forum will not be held this year. Instead, we are asking the university community to channel our energy into a new initiative called "5 Days of Action," scheduled for March 19-23, 2018. These days will provide an opportunity for everyone on campus—faculty, staff, students and visitors—to engage in personal and collective actions to remove barriers to inclusion and help build a more welcoming campus. To find out how you can be involved, please contact EQHR/ visit our website. 
Through theatre performances, engaging keynote speakers, innovative panel discussions and facilitated conversations, over the years the Forum explored many concepts of difference: gender, gender identity, sexuality, cognitive abilities, social class, poverty, religion, ethnicity, race, mental health, Indigenous issues, global worldviews, and the complex interactions between them.
Please visit the Provost's Diversity Research Forum website to learn about past programs.