Donor Investment Options
Establishing an endowment is a great way for you to make large, transformative gifts to UVic. Endowing your donation allows you to have a long-term impact on the university that will benefit students far into the future.
Endowed gifts are invested by the University of Victoria Foundation to create a steady income stream, paying out a yearly amount while the principal grows over the years and preserves purchasing power. Compared to annually funded gifts that have an immediate but short-term impact, endowments and their related benefits last forever and generate stable funding for donor-specified purposes, such as scholarships, fellowships, chairs, buildings, academic programs or the university's greatest needs. At this time, the minimum amount for establishing a named endowed fund is $25,000. Endowed funds may be named to honour a person, family or organization.
Donors may choose if any newly created endowments are invested in the main fund or in the fossil fuel-free fund.
Main Endowment Fund
The Main Investment Fund is a diversified investment fund that on an asset class level invests in Equities, Fixed Income, Real Estate and Infrastructure. The investment managers include: Walter Scott & Hexavest (Global equity), Phillips, Hager & North (Fixed Income), Foyston, Gordon and Payne (Canadian equity) Macquarie Infrastructure (Infrastructure) Bentall Kennedy (Real Estate)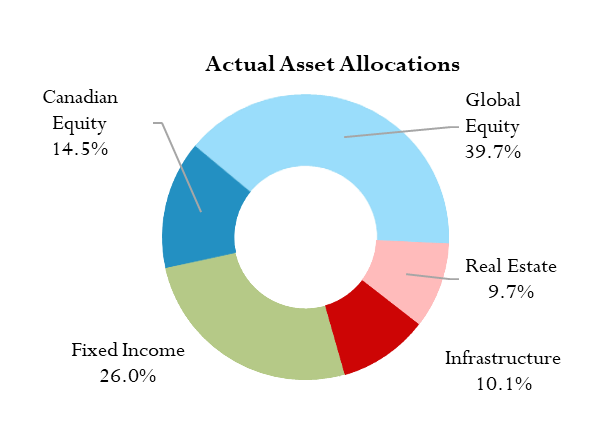 Fossil Fuel Free Fund
The 2016 Foundation Board was pleased to introduce a Fossil Fuel Free Fund option for donors. This is an alternative investment from the Foundation's Main Investment Fund that will not directly invest in investment instruments which are issued by companies that have proven and probable thermal coal, oil or natural gas reserves and will also not invest in any constituent that uses coal for power generation purposes. Due to few investment options, the Fossil Fuel Free Fund is not a typical balanced (equity and fixed income) fund. The Fossil Fuel Free Fund has higher investment risk since it is invested in Global Equities and is not as diversified as the Main Investment Fund.  The Fossil Fuel Free Fund's investment policy can be found here.
UVic committed $25,000 to seed the new fund, which is the amount required to establish an endowment. This will allow smaller donations to be made by individuals or organizations. The distribution of the endowment will support Campus Sustainability Fund initiatives.  The sustainability fund provides one-time allocations, which focus on energy or water conservation or a sustainability awareness or learning opportunity. The fund also provides seed money for projects relating to the Sustainability Action Plan.
The development office will work with donors to create new endowments that can support an area of their selection and invest in the Fossil Fuel Free Fund.