University Systems help centre
Empty your deleted folder
Deleted emails are not automatically removed from the email server. Instead they are moved into a deleted folder. This is done to prevent accidental deletions. Emails remain on the server until they are either removed from the deleted folder or are purged from the system. To prevent these messages from occupying too much of your disk space, regularly purge your UVic deleted folder.
To empty your deleted folder, follow these instructions:
1. Visit https://webmail.uvic.ca and sign in with your Netlink ID and password.
2. Open your Deleted Items folder, and select all the emails that can be permanently deleted by clicking select at the bottom of the list of emails, as shown: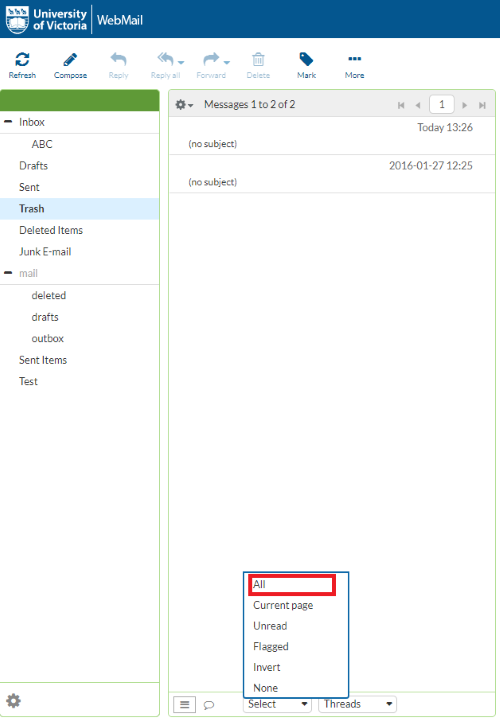 3. Once the emails you would like to be permanently deleted are highlighted: Click Delete on the emails as shown here: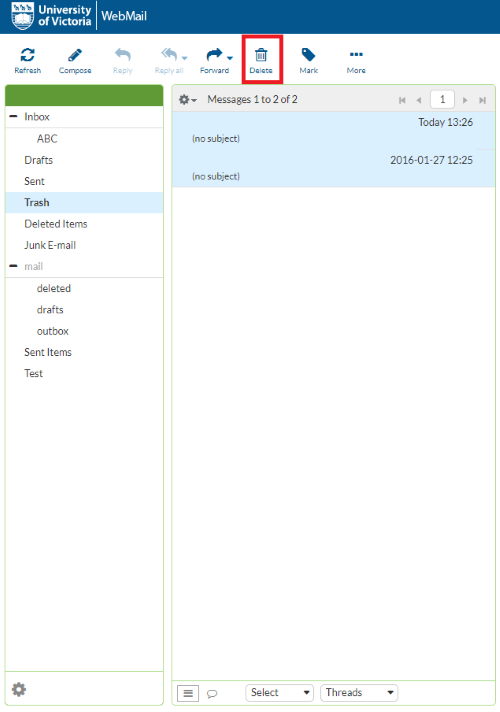 Once emails are permanently deleted and the disk space will be opened up. If you are unable to or unsure how to fully delete your email, please contact the Computer Help Desk.